About Us

AI significance witnessed through CIIE Release date: 2018-11-09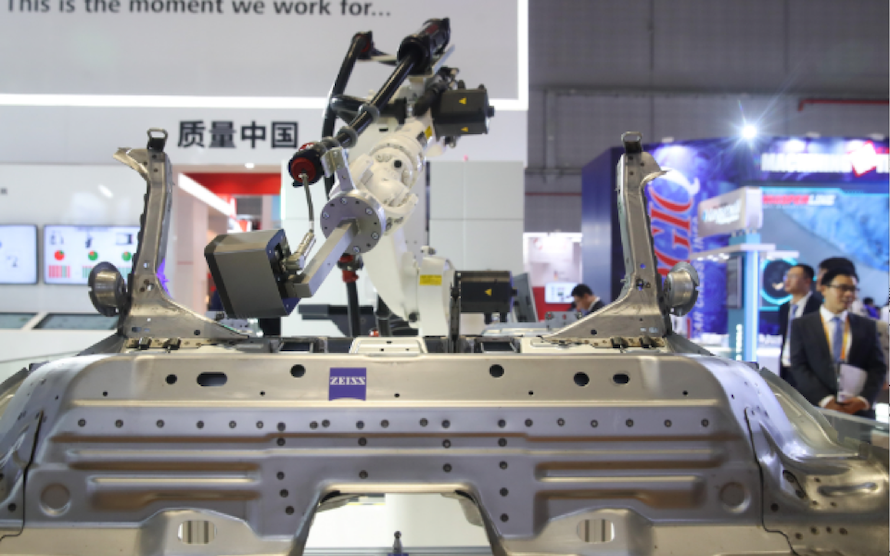 It's just a plain machine tool at the first glance. Yet it is one with artificial intelligence or AI well incorporated into it, just like AI has been used in other sectors like intelligent instruction, service reception, industry and assessment.
AI helps save companies of maintenance cost and labor input as evident with its usage, according to Kuka (China) CEO Wang Jiangbing.
In the medical field, AI helps speed up physical check-up and examination. As China always tries to develop its AI-assisted medical science and therapy, GE healthcare division has risen up to this special need. The division's Greater China general manager Zhou Huaiyu says: "China is solid in industry and Internet development which offers worldwide enterprises abundant opportunities and experiences to develop AI."
AI in China offers more possibilities for other countries in the same field and aspires to compare notes with them. Many Internet companies have set up in Shanghai an AI research institute during the 2018 World AI Conference. China is seeking its opportunities to incorporate its own wisdom into the global trend of AI development and advancement. Shanghai is a city with excellent environment for AI research and development. Liebao CEO believes that China should learn from Microsoft and other similar firms for more AI expertise. With the assistance of artificial intelligence, the China International Import Expo is serving businesses and enterprises the world over as a passageway to better service, better economy and better quality of life through AI.
---