About Us

World-class piano manufacturer Steinway & Sons to bring more than 10 products to CIIE Release date: 2018-11-04
World-class piano manufacturer Steinway & Sons will bring more than 10 products to the first China International Import Expo on its 165th anniversary.
Since its establishment in 1853, Steinway & Sons has created each of their pianos with outstanding quality via their first-rate craftsmanship and production standards. With continuous innovation and the strive for perfection, Steinway & Sons has become the first choice for many professional pianists, and it is popular among musicians, experts and music lovers.
At the Import Expo, Steinway & Sons will exhibit more than 10 first-class products. One of them is the Steinway D-274, a polished-red limited edition grand piano with shining and dazzling silver cast iron; another is the Steinway D, a favorite at spacious private residences, with a tone quality that satisfies players and music lovers pursuing their musical expression.
The Steinway K-132, an upright piano, originally from 1903, has a broader soundboard and a richer resonance than most grand pianos. Steinway upright pianos and grand pianos are produced in the same factory, where skilled craftsmen adhere to the same techniques and strict procedures in line with high-quality standards.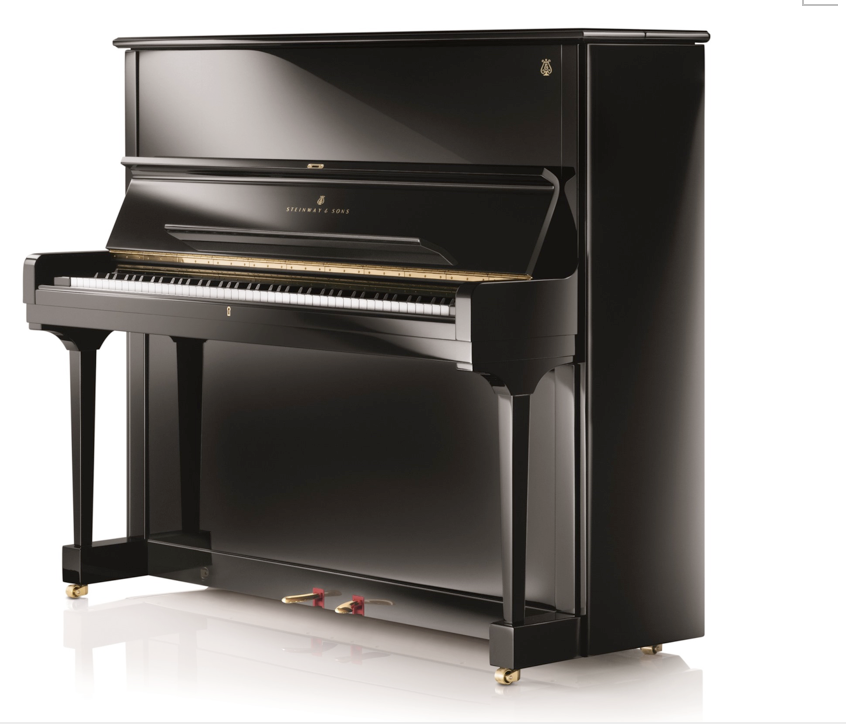 (The Steinway K-132 Upright Piano)
Since the birth of the first "kitchen piano", over 80% of every Steinway piano has been handmade by piano craftsmen. It takes at least 12 months to complete a single piano.
Why does Steinway & Sons still insist on handmade pianos? The reason is that each Steinway piano has more than 12,000 parts, most of which are made of natural materials such as solid wood and felt. Even the most well experienced piano craftsmen need to depend on multiple perceptivities, like their visual senses, tactile senses and auditory senses, in order to identify and deal with subtle problems. For this reason, Steinway & Sons is able to persevere in its production of first-class pianos.
---