About Us

Johnson Controls showcases a new landmark of green and intelligent building Release date: 2018-11-02
Today's guest:
Clay Nesler, Vice President of Global Energy and Sustainable Development at Johnson Controls Intelligent Building Technology and Solutions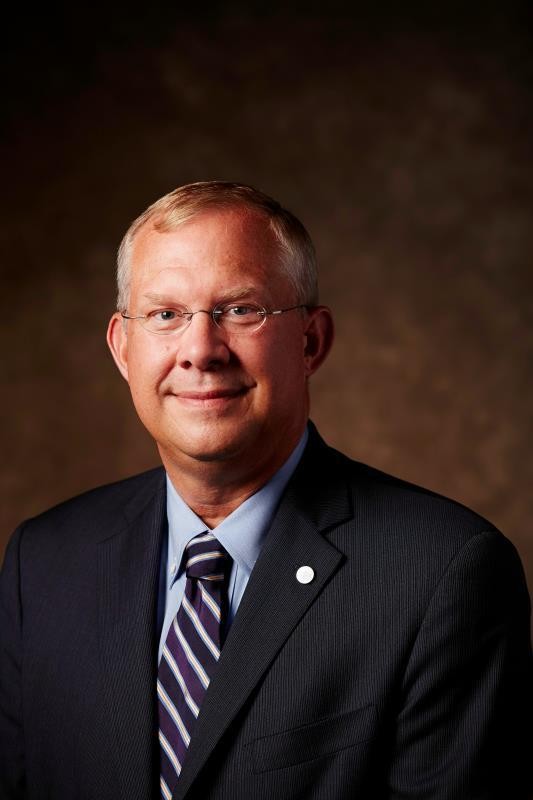 The exhibition covers the three fields of commercial building, industrial building and residential building.
Q: What are the products, technologies and solutions brought by Johnson Controls to this Import Expo? What are the highlights?
A: As the first batch of Global Top 500 to sign up for this exhibition, Johnson Controls will have displays in the High-end Intelligent Equipment exhibition area. At that time, we will meet with the government, customers and partners with a full series of products and a variety of new ones. The product categories cover HVAC and refrigeration, automatic building controls, energy management, security and fire protection.
In terms of the exhibition, Johnson Controls will emphasize a multi-scene product application display, physically displaying key products, which will present the systematic applications of our products and technologies in the three fields of commercial, industrial and residential building, and explain the technical strength and corporate vision of Johnson Controls to assist China in winning the "war for blue skies," constructing green smart cities and building a comfortable, intelligent household ecological circle.
During the first China International Import Expo, the biggest highlight of the Johnson Controls exhibition area is the "transplant" of the Asia-Pacific headquarters building, located in Changning, Shanghai, close to the expo site using modern technological means.
The building, which utilizes the intelligent hi-tech Johnson Controls products, is the leading practical example for the domestic commercial building solution and an "encyclopedia" of building energy conservation. As the first green building with "triple certifications" in China, the Johnson Controls Asia-Pacific Headquarters Building creates a safe, comfortable and sustainable office space for the staff, effectively achieves an annual energy saving of 45.47%, annual water saving of 42.27% and waste-to-energy saving of 20.82%, and is praised as a new landmark of green and intelligent building in Shanghai and even in China.
In the exhibition site, we will three-dimensionally and panoramically represent the latest and leading technologies of green smart city development from different angles via an on-site interactive experience combined with state-of-the-art equipment and system integration such as a variable frequency magnetic suspension centrifugal chiller, video monitoring system, face recognition solutions, clean gas fire extinguishing system, automatic building control system and so on. Especially noteworthy, the structure of this venue references the framework of the Johnson Controls Asia-Pacific Headquarters Building, transporting guests onto the scene, and allowing them a better perception and understanding of the integrated applications of cooling and heating air conditioners, building controls, security and fire protection in green and intelligent buildings.
In addition, relying on the geographical advantage of proximity to the National Convention and Exhibition Center (Shanghai), our Asia-Pacific Headquarters Building in Changning will also be open to the visitors attending the First Import Expo, and all are invited to visit this landmark green and intelligent building, in order to interact both within and outside of the exhibition hall.
Q: Johnson Controls has a history of more than 130 years, a time-tested brand. And you have been working in the Chinese market for many years. In what areas can we see your products, technologies and solutions?
A: Johnson Controls, founded in 1885, is committed to providing products, technologies and solutions for customers in more than 150 countries and regions with state-of-the-art intelligent building and energy storage technologies, and thereby jointly create a more secure and comfortable world with sustainable development. Johnson Controls is involved in more than 90% of the ultra-high landmark buildings all around the world, and has successfully participated in the construction of landmark buildings such as the Shanghai Center, the Shanghai World Financial Center, Hong Kong International Financial Center (Phase II), Taipei 101 Building and Kuala Lumpur Petronas Twin Towers, which have met the high requirements of clients for incorporating energy efficiency. Our focus on sustainable development dates back more than 130 years, when the founder, Professor Warren Johnson invented the world's first indoor electric thermostat in Wisconsin, USA.
China and the Asia-Pacific region are always one of Johnson Controls' regions of high-growth around the world. We have 11,000 employees, 12 manufacturing plants and 3 R&D bases in China. At present, the core business of Johnson Controls in China is focused on technology and solutions for intelligent buildings. With full-line products covering HVAC and refrigeration, automatic building controls, security, and fire protection, Johnson Controls is providing overall solutions for intelligent construction of commercial buildings such as business complexes, shopping centers, hotels, hospitals and airports.
In June, 2017, Johnson Controls Asia-Pacific Headquarters Building & World Second Headquarters Building was put into use in the Hongqiao Airport Economic Park of Changning, Shanghai, and is the first green building with "triple certifications" in China, meaning China's Green Building Design Labeling Three-Star Certification, The World Bank Group International Finance Corporation EDGE Certification and the United States Green Building Council LEED Platinum-level Certification for New Construction. The green landmark building with its collection of Johnson Controls intelligent building technologies has attracted much attention from all circles. As of September 2018, the Johnson Controls Asia-Pacific Headquarters Building had received nearly 8,000 visitors for tours and business exchanges.
Q: China is paying more attention to green, eco-friendly and sustainable development, and Johnson Controls has made a lot of new breakthroughs in the fields of environmental protection and intelligent buildings. How can these breakthroughs contribute to the green and eco-friendly development of China?
A: Across the whole country, Johnson Controls responds positively to green people's livelihood projects such as transforming from coal to electricity, solving the coal problem with leading technologies, and helping to improve air quality. We make full use of waste heat recovery technology, and support centralized heating while utilizing industrial waste and protecting the environment. In addition, with our professional building energy-saving transformation solutions, we support enhancing the level of green and sustainable development of existing buildings, relieving the conflict between the people and the land in the urbanization process, and improve the "greenness" of China's cities.
---