About Us

Elekta assists China in reducing cost of oncotherapy Release date: 2018-11-01
Today's guest:
Gong Anming, Global Executive Vice President and President of Elekta in China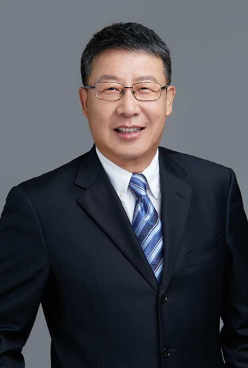 Elekta is a leading Swedish company in the medical linear accelerator industry. The company is among the first batch of exhibitors who have signed on to the first China International Import Expo (CIIE), and it will bring a series of new products, including Elekta Unity, the world's first high-field MR-Linac system, Leksell Gamma Knife Icon, the latest image-guided adaptive precise stereotactic radiosurgery system, and Axesse, a high definition dynamic radiosurgery accelerator, to the CIIE.
According to Gong Anming, Global Executive Vice President and President of Elekta in China, these exhibits might represent the largest and most expensive medical equipment at the CIIE. As is widely known, expensive imported medical equipment has resulted in oncotherapy's high costs. How can costs be reduced so as to benefit more patients? Gong is here with Elekta's answer.
Q: Have those above-mentioned products at the CIIE been used in China before?
A: Icon is Elekta's latest image-guided adaptive precise stereotactic radiosurgery system. As of now, over 70 sets of this piece of equipment have been installed worldwide. It has acquired a certificate from the China Food and Drug Administration in January 2018, and the device will be put into clinical use in China soon.
Elekta Unity has not been used in China yet. In June 2018, this piece of equipment won the European CE Marking and was cleared for commercial sales and clinical use in Europe. We have also submitted an application to the United States.
In China, we have partnered with many state-level institutions working on oncotherapy, and planned to carry out clinical trials with Elekta Unity. It is worth noting that the first set of equipment is expected to be installed in the Shandong Cancer Hospital. However, the whole procedure might take at least two years. Indeed, China has a stricter admittance criterion than Europe and the United States.
Given that China's government has made great efforts to accelerate the approval process of new drugs introduced from the foreign market, we hope that it can also release similar policies for medical equipment. The good news is that the situation is much better than before. For example, China has recently issued new policies, including those allowing the sharing of medical data with the world and allowing more institutions to participate in clinical trials.
Q: Shanghai rolled out 100 measures to further expand opening-up not long ago, mentioning the improvement in clearance efficiency for medical equipment. Do those measures have any significance for Elekta?
A: We paid great attention to the "100 measures" and thought that they were valuable. Two of these measures are directly related to us. One is the shortening of Customs clearance time to 15 days for imported R&D drugs and medical equipment from eligible outsourced biomedical companies, which will improve the clearance efficiency of medical equipment significantly.
The other one is the repeal of the approval procedure for class B large medical equipment at private medical institutions with a registration system, which makes it easy for private hospitals and primary hospitals to buy high-end medical equipment, remarkably improving the service quality of public hospitals and reducing medical costs.
Q: Will introducing new equipment reduce the cost of oncotherapy?
A: Radiotherapeutic equipment, including Elekta's gamma knife, is expensive. But the National Health Commission of China recently changed the gamma knife from class A to class B so as to encourage more hospitals to buy this kind of medical equipment. Treatment with a gamma knife on cancers like metastatic encephaloma cost around 20,000 yuan per patient. But thanks to higher precision, better efficiency and faster speeds, this product actually reduces costs for patients and for medical insurance providers.
Q: Many patients say it is the expensive imported medical equipment that leads to the high cost of oncotherapy. Does Elekta have any solution to this?
A: The rise of medical costs is a common challenge faced by all countries, and oncotherapy, especially proton and heavy ion therapy, is indeed costly for the patients. This is true not just in China but the rest of the world. For instance, our product Elekta Unity costs more than 10 million euros, but it is very effective. Therefore, you have to take all of these factors into consideration when calculating treatment costs.
However, we have still made special efforts to reduce costs during design. We entered the Chinese market almost 18 years ago, starting as a joint venture and then as a wholly foreign-owned company. We now have a manufacturing site in Beijing with two production lines introduced from Europe and we are supplying to the global markets. We have an R&D center in Shanghai, enabling us to provide integrated solutions that suit the Chinese people. Early this year, we launched Elekta China Co., Ltd. in Shanghai, with the intent of transferring more production lines from Europe to China and recruiting more professionals for R&D so as to realize more localized production.
In the long run, localized R&D and production can help us to reduce costs. However, the R&D and labor costs in China are already high. The R&D cost alone is 4-5 times higher than that in India.
Nonetheless, China's competitive edge lies in its reliable and systematic supply of various parts and spares, instead of specialized products. Its overall manufacturing capabilities continue to lead the world. For a medical equipment company, reliability and safety are our first priorities.
Q: What is the biggest challenge for Elekta?
A: Lack of talents. Radiotherapy is the most demanding sector in oncotherapy. Unfortunately, related faculties are still in their infancy in China, and practicing professionals are scarce.
Our equipment needs the teamwork of doctors, physicists, radiologists, dosimetrists and engineers to offer tailored treatments for each patient. But as of now, China has no officially recognized position and title for medical physicists. The Shanghai Proton and Heavy Ion Center has to recruit proper professionals from other countries.
Q: What are the roles of physicists?
A: They are responsible for the quality control of radiotherapy and the equipment used, as well as the calculation of prescriptions so as to emit radiation that precisely targets tumors while minimizing damage to surrounding tissues. Physicists are the bridge connecting doctors and dosimetrists, without whom the former will not know whether the patient has gotten an appropriate treatment based on the prescription. The position requires a dual background in physics and medical science.
China is the second largest market after the United States in this industry. And I believe that it will undoubtedly become the first in three years, because the US market is saturated while that of China is still rising. In fact, if we look at shipments, China has already become the world's largest market. Furthermore, China is witnessing a more rapid development in the adoption of artificial intelligence in healthcare than the United States thanks to a larger market demand.
For example, China only has 2,000 medical linear accelerators, of which 30% have been used for more than 10 years. According to the National Health Commission of China, in 2015, the number of new cancer patients reached 4.292 million. The World Health Organization requires that every 1 million people should have at least 2-3 sets of medical linear accelerators. But in China, the number is only 1.42, compared with 12 and 10 in the United States and Japan, respectively. To meet this requirement, China needs at least 4,400 sets of accelerators.
Currently, a lot of companies in China are developing and manufacturing medical linear accelerators. We welcome this kind of healthy competition, as the existing problems cannot be addressed by only one of us. We need to work together, leveraging our strengths to promote the progress and development of this industry.
---