About Us

Sanofi seeks more active role in China's healthcare ecosystem Release date: 2018-10-31
Today's guest:
Jean-Christophe Pointeau, China Country Chair, Sanofi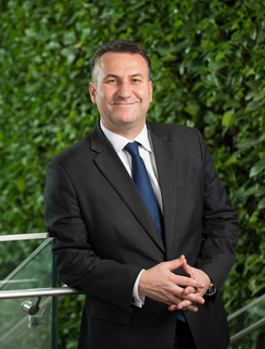 Sanofi, one of the world's top healthcare companies, was among the first multinational drug makers to set foot in China when it set up a local office in 1982. The French company now has about 9,000 employees in China and is one of the fastest-growing of its kind in the country.
The firm will be taking part in the first China International Import Expo in Shanghai this November, and its China Country Chair Jean-Christophe Pointeau talk about the company's expectations for the event.
Q: What does Sanofi expect from the CIIE?
A: CIIE is the first national-level import exhibition. It will involve enterprises from more than 130 countries and regions. I want to express my expectation for the expo in three areas.
First, as chairman of the China Association of Enterprises with Foreign Investment's R&D-based Pharmaceutical Association Committee, I am very glad to see the CIIE medical equipment and healthcare exhibition has attracted so many multinational pharma companies.
Second, as a member of the Council of China-France Entrepreneurs, we hope that as the only healthcare company in the organization we can further China-France economic and trade ties through the CIIE.
Third, our company was one of the first multinational drug makers to enter China, and we are very honored to take part in the first China International Import Expo as 2018 marks the 40th anniversary of China's reform and opening up. The expo is a major step for China to actively open its market to the world and promote economic and trade exchanges between countries. We hope to show the world our outstanding research results on this new stage, strengthen our cooperation with Chinese stakeholders to further our commitment to meet the healthcare demands of Chinese people, and play a more active role in China's healthcare ecosystem.
Q: At the import expo, will Sanofi exhibit any products or services that are totally new to China? How is the preparation going and what are the highlights among your exhibits?
A: We are proud to present several innovative products to the audience at the expo, including Aubagio®, which is a new-generation drug for rare diseases. It is a new type of oral medication for multiple sclerosis and has just hit the market in China just 58 days after approval, setting a record for China's recent rare disease drugs.
We will have a VR display in the booth for the audience to experience Sanofi's factory production. With a chatbot that interacts with medical professionals, we hope to promote a more effective communication.
Q: Sanofi entered the Chinese market in the 1980s. Could you tell us about its business presence and market share here now?
A: Sanofi joined the Chinese market in 1982. We have introduced more than 40 high quality innovative drugs and vaccine products over 36 years in China.
We currently have a Chinese research and development center and an Asia-Pacific R&D headquarters in Shanghai, and a global R&D operation hub in Chengdu, Sichuan Province.
I'd also like to share some good news about Sanofi China. Sanofi headquarters has announced adjustments to its organizational structure. The company will set up a new global business unit for China and emerging markets, which accentuates Sanofi's high regard and support for its business in China, the world's second-largest market.
---