News Center

CIIE Story • In China, for the World | Unlocking business acumen: Kärcher's journey at CIIE Release date: 2023-08-30
Source:China International Import Expo Bureau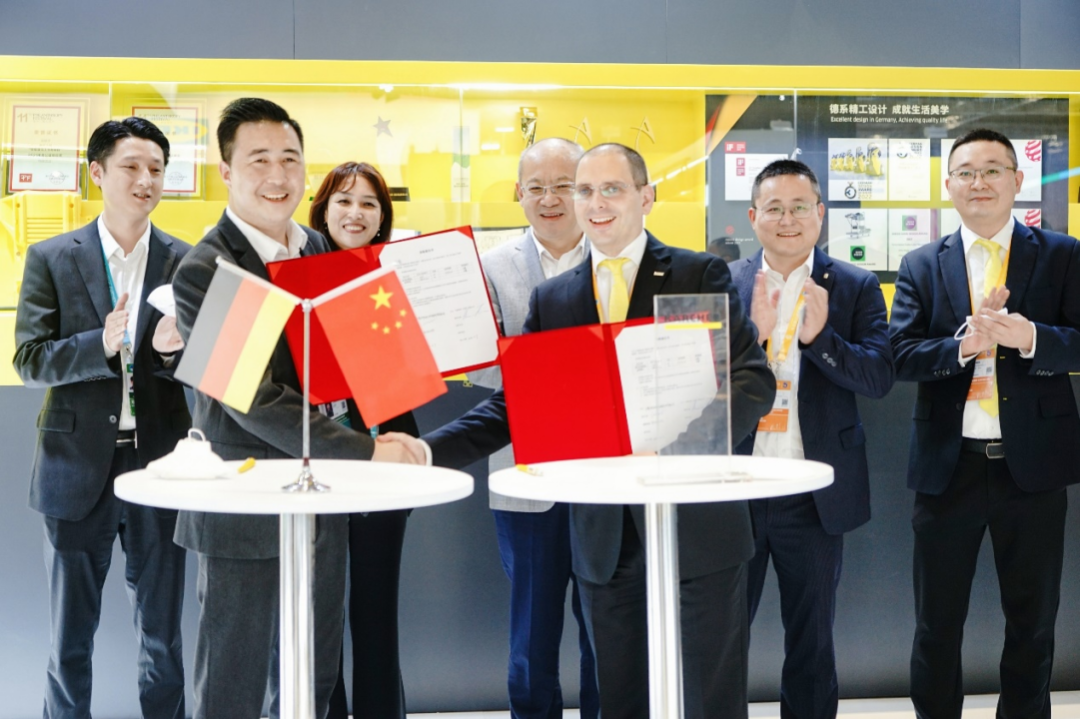 Kärcher holds a signing ceremony for a purchase order of intent at the fifth CIIE. [Photo/CIIE Bureau]
In 2018, renowned German company Kärcher made its debut at the first China International Import Expo. Over the past five years, Kärcher has been doubling down on the Chinese market and making the transition from being merely an exhibitor to a strategic investor.
Within just six months after the conclusion of the first CIIE, Kärcher invested 380 million yuan ($52.14 million) to establish its China headquarters in Changshu, Jiangsu province. This new facility allowed the company to integrate its manufacturing plants, research and development centers, and sales companies, and refine its brand development and operations in China.
During the fourth CIIE, Kärcher introduced an innovative artificial intelligent cleaning robot, which was jointly developed with a Chinese tech firm. The new product was well-received by Chinese consumers and has garnered widespread praise. With the help of Kärcher's global sales network, the new AI cleaning robot has been distributed worldwide.

The global R&D center of Kärcher in Suzhou, with 100 million yuan in investment, started operating on Aug 10, only a year after its inception. The new center will not only undertake the company's product and technology R&D for both the Chinese and global consumer markets, but also help the company foster deep connections and collaborations with domestic and international enterprises, universities, research institutes, and innovation platforms.
By participating in the CIIE, Kärcher has broadened its communication channels with its users, established numerous new connections, gained valuable insights into the latest consumer trends, and recognized the significance of promoting localization to meet market demands.
At this year's expo, Kärcher has booked an 800-square-meter booth. "We are looking forward to joining hands with more industry partners at the sixth CIIE to share the huge opportunities of China's big market," according to Aaron Tang, president of Kärcher Great China.
By Zhao Guangmei
---