News Center

My CIIE Story • Great Opportunity | My deep relations' with CIIE Release date: 2022-11-05
Source:China International Import Expo Bureau
Editor's Note: The fifth China International Import Expo is underway. Several participants of the CIIE are telling their stories themed around "great opportunity" to showcase the positive changes the expo has made to the world and how it has helped build a community with a shared future for mankind over the past five years.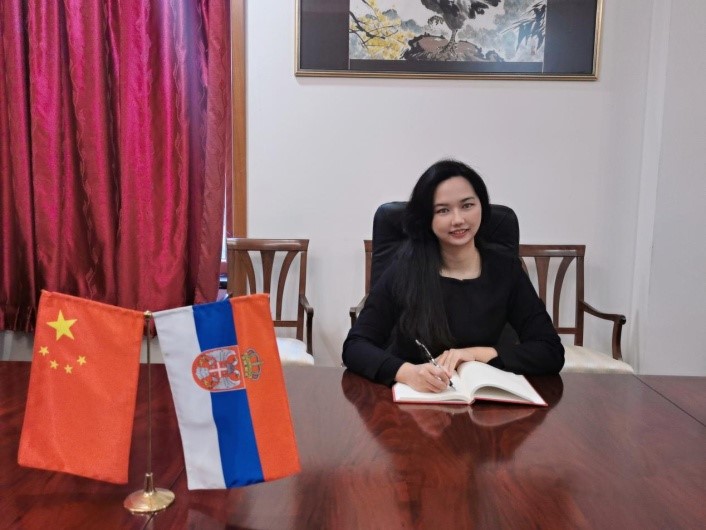 Huang Zhuozhuo poses for a photo at office. [Photo/CIIE Bureau]
The China International Import Expo connects my life with both China and Serbia, two countries that are located thousands of miles apart.
Starting from 2018 when I was working at the Department of European Affairs of the Ministry of Commerce of China to 2020 when I was sent to Serbia as a diplomatic officer, CIIE has left many unforgettable moments in my life.
In March 2019, I was seconded to the CIIE Bureau to help with the preparations of the second CIIE. Our work covered all aspects of the expo, including inviting European countries, planning exhibition booths, examining exhibits, training volunteers, and producing CIIE publications.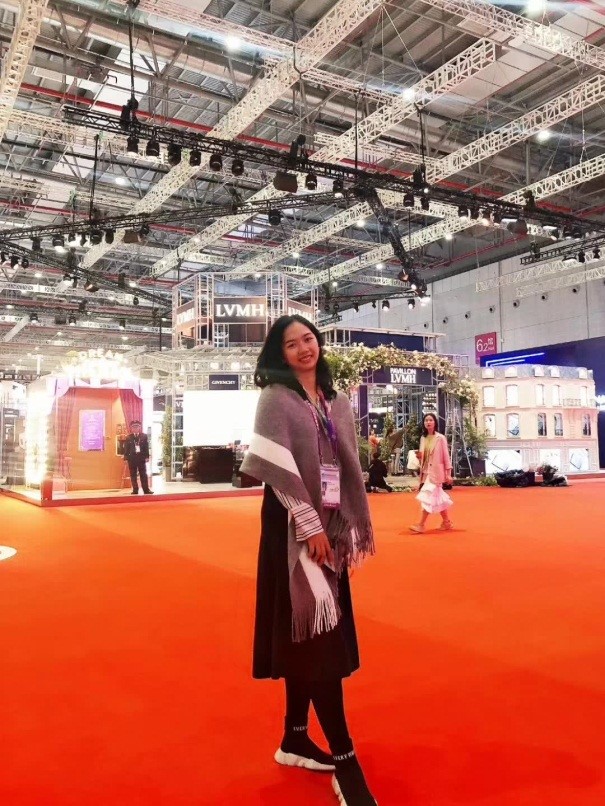 Huang poses for a photo at the exhibition area of the CIIE. [Photo/CIIE Bureau]
To ensure that CIIE preparations were not affected due to the time difference between the zones the various parties involved were based in, it was common for us to work quite late.

Even after I worked in Serbia as a diplomat, I continued to be in charge of matters related to the CIIE.
I started communicating with the Serbian Chamber of Commerce and Industry as well as local enterprises the second month I arrived in the country to learn more about their feedback on Serbia's participation in the CIIE.
The number of participating companies and the area for exhibits from Serbia grew year after year at the expo - from six companies occupying a 54-square-meter booth at the inaugural CIIE to 15 companies occupying 444 sq m of space at the fourth edition.
The commerce and industry chamber as well as Serbian enterprises are full of praise for the benefits the expo has provided.
For example, a local vintner who has attended CIIE for three consecutive years said that he sold more than 1 million bottles of wine in China after participating in the second expo.
Mihailo Vesovic, the director of the division for strategic analyses, services and internationalization at the Serbian Chamber of Commerce and Industry, said that though Serbia does not have world-famous brands, it is still eager to showcase its products to China through the CIIE.
By Huang Zhuozhuo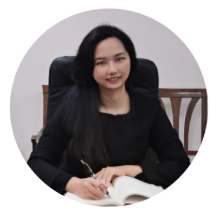 The author works for the Department of European Affairs of the Ministry of Commerce of China and now is the attaché at the Economic and Commercial Counselor's Office of Chinese Embassy in Serbia.
---