News Center

My CIIE Story | Lu Yining: I provided reliable financial services to expo Release date: 2022-11-22
Source:China International Import Expo Bureau
Editor's Note: The 5th CIIE has successfully concluded. The "My CIIE Story" activity has received a large number of contributions from people from all over the world, and has published more than 90 articles and videos by far.
It is amazing knowing that the Bank of China has supported the CIIE for five consecutive years. I still remember that before the inaugural CIIE in 2018, I was excited to be selected as a volunteer of the expo.
For the first time in my life, I witnessed such a grand international event, served so many overseas exhibitors, watched such interesting exhibits, and got involved in such an important financial service project at the CIIE. This experience has broadened my horizons.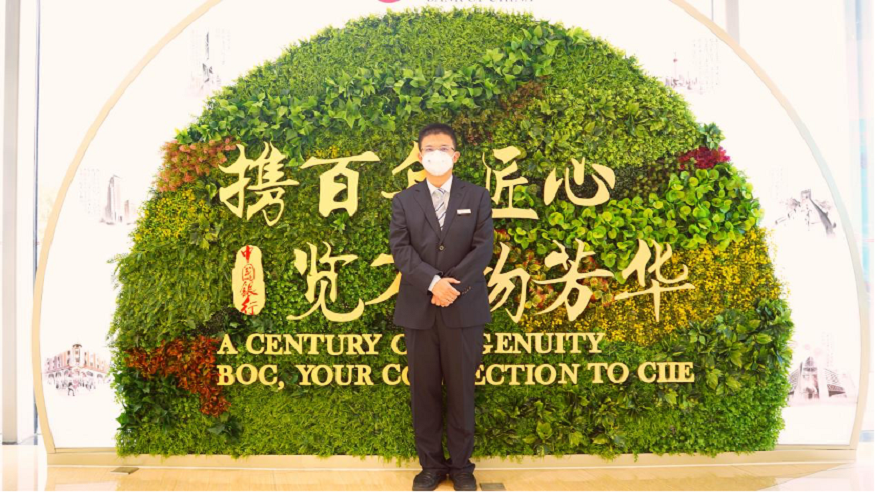 Lu Yining posed for a photo. [Photo/CIIE Bureau]
I continued to provide voluntary services during the following two editions of the CIIE and was transferred to the branch at the National Exhibition and Convention Center (Shanghai), the venue for the expo, before the fourth CIIE in 2021.
With an area of nearly 3,000 square meters, our branch has strong comprehensive service capacity.
During every CIIE, the Bank of China would select and send elite teams from the headquarters and branches to offer all kinds of services, including translation, media contact, investment promotion, and conference support.
As a strategic partner of the CIIE, the Bank of China provides on-site services for exhibitors and purchasers from home and abroad to facilitate their participation and other activities in the expo.
In order to provide financial support for the CIIE, the Bank of China has also built a three-tier service system in the NECC (Shanghai) to deal with different demands. Our ATMs have been upgraded a couple of times and the newest version, which is the size of a laptop, can handle about 80 kinds of tasks. These machines have helped our clients save much time spent on travelling to bank branches.
The fifth CIIE opened at the NECC (Shanghai) as scheduled and has achieved great success. My colleague and I will continue to do our part and provide all-round financial services to the participants.
By Lu Yining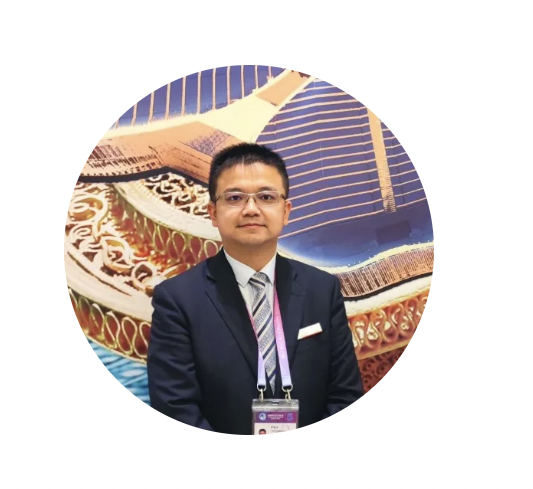 The author is the deputy operations director of the Shanghai Hongqiao NECC branch of the Bank of China.
---