News Center

Outbreak unlikely to cut 2020 purchase of U.S. soybeans Release date: 2020-02-12
Source:Global Times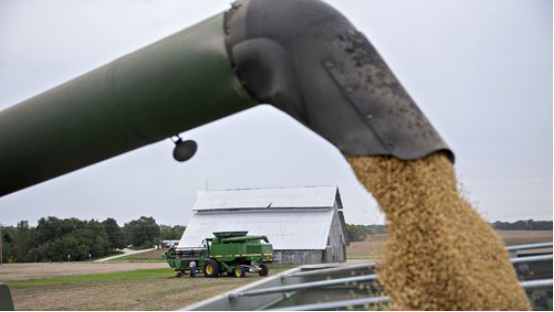 The outbreak of novel coronavirus pneumonia (NCP or COVID-19 as WHO codes it) in China may slow Customs clearance and transportation of soybeans imported from the U.S., but China's purchases of the produce from the U.S. in 2020 are still expected to post a year-on-year rise amid growing domestic demand, experts have said.
"Affected by the NCP outbreak, shipping arrivals may be delayed. But the epidemic is unlikely to affect overall import volumes for the whole year, given that domestic demand will rapidly rebound once the virus ends," Jiao Shanwei, editor-in-chief of grain news website cngrain.com, told the Global Times on Sunday.
He said that it's expected that many domestic agricultural companies will purchase U.S. soybeans in September, which is the harvest season in the U.S..
A state-owned agriculture company that imports soybeans from the U.S. told the Global Times that the NCP epidemic has had a slight impact on the company's imports. It did not elaborate.
Ma Wenfeng, a senior analyst at Beijing Orient Agribusiness Consultancy, said that China's imports of U.S. soybeans are likely to increase at least 10 percent year-on-year in 2020, corresponding to the increase in animal feed required with the recovery of pig production.
In 2019, China imported 88.51 million tonnes of soybeans, of which 16.94 million tonnes came from the U.S., data from China's General Administration of Customs show. In December, China's purchases of U.S. soybeans skyrocketed 44 times to 3.09 million tonnes.
Recently, Chinese authorities have announced policies to encourage imports of agricultural produce and products.
On Tuesday, China's Ministry of Commerce issued a circular saying that China will actively use imports to increase the supply of meat and other farm produce in the domestic market.
On Thursday, the Customs Tariff Commission of the State Council, the country's cabinet, announced plans to halve rates of additional tariffs on some U.S. products worth about U.S.$75 billion starting on Feb. 14. Soybeans are included in the list.
According to the China-U.S. phase-one trade deal, China would purchase an additional $32 billion worth of agricultural products from the U.S. by the end of 2021. However, there is a clause in the agreement stating if "a natural disaster or other unforeseeable event outside control" doesn't allow one side to comply with its obligations, the parties can consult each other.
China is unlikely to invoke the clause in the short term, but may use it if the NCP situation deteriorates and lasts for about half a year, Huo Jianguo, vice chairman of the China Society for World Trade Organization Studies in Beijing, told the Global Times on Sunday.
He stressed that "China's expanding imports from the U.S. relies on growing domestic demand supported by economic growth instead of reducing imports from other countries. Hence, the U.S. should understand the epidemic's impact on China's economy [while demanding China buy more from the U.S.]."
---