News Center

A heritage showcase at CIIE Release date: 2022-01-28
Source:Multiple
During the fourth China International Import Expo last November, intangible cultural heritage items left a deep impression on foreign visitors and added to the cultural depth of the event.
From paper-cuts to colorful lanterns, the vivid displays helped visitors learn more about Chinese culture.
Here are some of the exhibits from the fourth CIIE that can be commonly found during celebrations of the Chinese New Year, which falls on Feb 1 this year.
Hakka kylin dance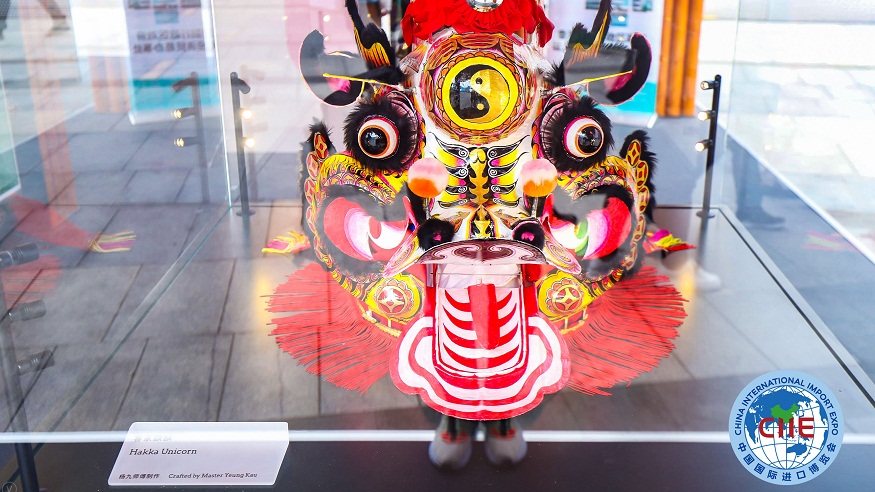 An auspicious kylin head is displayed at the fourth CIIE. [Photo/CIIE Bureau]
Eight Hong Kong intangible cultural heritage items made their debut at the fourth CIIE. These items included Cantonese opera performances, stage construction skills, the craft of making heads of lion costumes, Chinese cheongsam, Cheung Chau Bun Festival, and celebration of Tin Hau's birthday.
At the Hong Kong pavilion at the fourth CIIE, a kylin head featuring bulging eyes, a red face, and dozens of traditional totem patterns such as the Eight Trigrams and auspicious clouds was the center of attention.
"The kylin is an auspicious beast that can ward off evil spirits and bring good luck," a staff at the Hong Kong pavilion said, adding that kylin dances are usually performed during folk festivals including the Spring Festival, Lantern Festival and Mid-Autumn Festival.
Zhuanqiao paper-cutting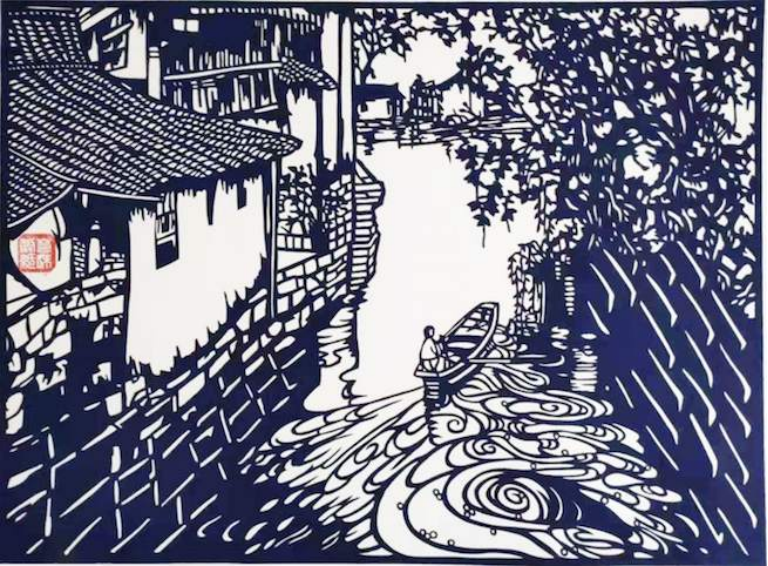 Zhuanqiao paper-cut work is shown at the fourth CIIE. [Photo/CIIE Bureau]
Another standout heritage item was Zhuanqiao paper-cutting art. The paper-cut work that was on display depicts the former Zhuanqiao Old Street in Shanghai in the 1970s.
The art represents the unique style of Shanghai and features delicate and exquisite works and attractive scenes.
In addition to Zhuanqiao paper-cutting art, more than 30 national- and city-level intangible cultural heritage items with Shanghai local characteristics, including Shanghai velvet embroidery and Jinshan farmers painting, were exhibited at the fourth CIIE.
"Shanghai-style culture carries the historical memory of a generation. I hope that in the future, dough sculptures, paper-cuts and lanterns will be integrated into our Spring Festival and Lantern Festival, so that people can get closer to Shanghai's culture," a person in charge of the Shanghai booth said.
Zigong colorful lanterns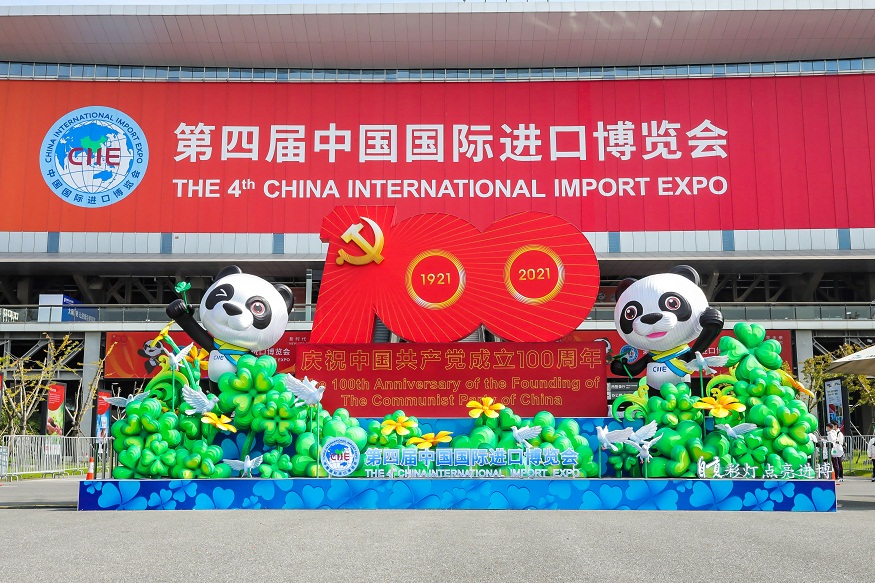 Zigong lanterns are lit during the fourth CIIE. [Photo/CIIE Bureau]
Several sets of big lanterns made by artisans from Zigong, Southwest China's Sichuan province were also displayed at the venue of the fourth CIIE. Zigong is a city famous for its lantern craftsmanship. The lanterns came in various shapes and colors and created a spectacular display of lights.
This was the second time Zigong lanterns were used to decorate the expo venue.
Zigong lanterns have been exhibited in more than 500 domestic cities and more than 80 countries and regions, attracting more than 500 million visitors.
LEGO Spring Festival sets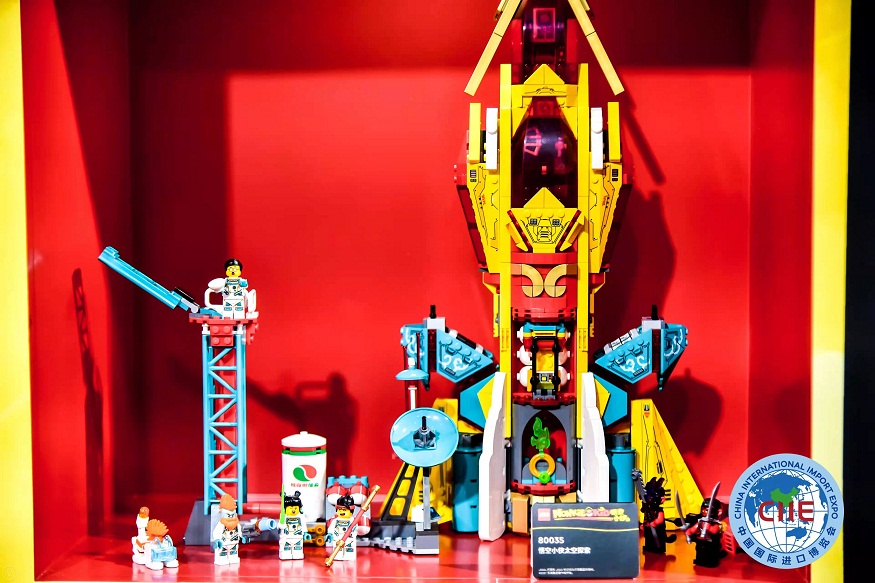 LEGO Spring Festival sets make for delightful gifts for anyone interested in Chinese culture. [Photo/CIIE Bureau]
Danish toymaker Lego has participated in the CIIE for four consecutive years. At the fourth edition, the company unveiled new toy sets featuring Chinese intangible cultural heritage.
LEGO also had new offerings that showcase six different Spring Festival customs.
"Lego brings new products with Chinese cultural elements to Chinese children and introduces excellent Chinese traditions and culture to consumers around the world. It is committed to promoting cultural exchanges between countries," said Huang Guoqiang, senior vice president of Lego Group and general manager of the China region.
Sources: Xinmin Evening News, People's Daily, comnews.cn, Guang Ming Daily
---