News Center

Wallace Chan to showcase precious jewelry at 5th CIIE Release date: 2022-03-10
Source:China International Import Expo Bureau
Jewelry artist and sculptor Wallace Chan will display more than 100 precious jewelry artworks during the fifth China International Import Expo, which will be held in Shanghai this November.
Among the works is a brooch and sculpture called Stilled Life, which uses imperial jadeite, diamond, crystal and other gemstones to depict a cicada standing still on a bamboo leaf. A butterfly brooch mainly made of Colombian emeralds and a bracelet named The Blue Star of Sri Lanka will also be on display.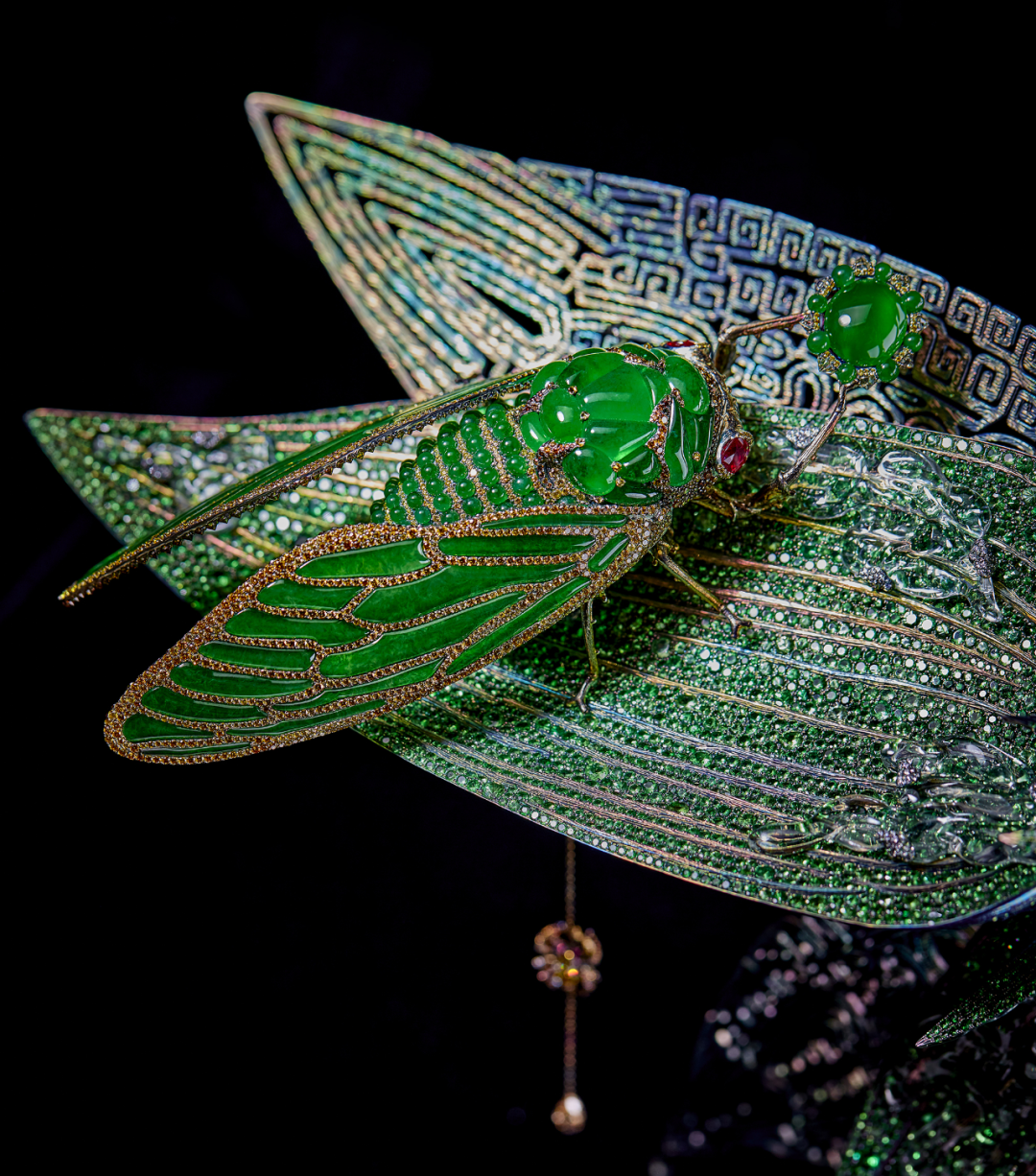 The Stilled Life by Wallace Chan is a sculpture and can also be worn as a brooch. [Photo/CIIE Bureau]
Chan is the first Chinese artist invited to the Paris Biennale des Antiquaires, an important international art event. He had also attended the Masterpiece London Art Fair and the European Fine Art Fair in the Netherlands many times to introduce Chinese jewelry art to the world.
In addition, Chan's creations can be found in the permanent collection of the British Museum, the Capital Museum in Beijing, and the Ningbo Museum in Ningbo, East China's Zhejiang province.
Renowned as an innovative jewelry artist, Chan invented the carving technique Wallace Cut in 1973, a jade cutting and polishing technique in 2002 and the Wallace Chan Porcelain, which is five times stronger than steel, in 2018.
Cultural exchange has always been a significant element of the CIIE. Auction houses such as Christie's, Sotheby's and Phillips exhibited many masterpieces by well-known Chinese and foreign artists including Zhang Daqian and Oscar-Claude Monet at the fourth edition of the expo last year.
By Zhao Luyang
---