News Center

​CIIE Stories | Estee Lauder voices commitment to China market Release date: 2021-03-11
Source:China International Import Expo Bureau
EDITOR'S NOTE:It has been three years since the first edition of the China International Import Expo. This series of stories highlights the achievements and changes that participating enterprises have experienced because of the annual expo.
US cosmetic group Estee Lauder has seen the great potential in the Chinese market through its participation in the past two editions of the China International Import Expo, and it will continue to create innovative products and services for domestic consumers, a senior officer from the company said.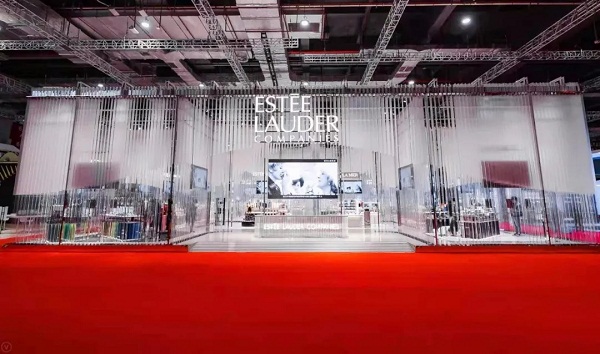 In 2019, Kilian and Editions de Parfums FredericMalle, two Paris-based fragrance brands owned by the company, were introduced to Chinese customers at the second CIIE. Following their debut was the opening of each of these brands' first stores in China in June last year.
The two stores are located in the International Finance Center in Shanghai's Lujiazui area.
For the third CIIE last year, the company expanded its exhibition area by over 100 square meters to host more new product displays and interactive experiences.
The global innovation research and development center of the company was launched in Shanghai's Minhang district on Nov 8, with a strategic agreement signed by the company, the district government and local industrial park developer Lingang Group. The center is expected to be the company's largest innovation R&D facility in the world.
"The huge potential in the Chinese market has lured more and more world-class centers and flagship stores of our brands to the country," said Joy Fan, president of Estee Lauder Companies in China.
Fan said China's economic resilience and market potential has brought a multitude of opportunities for cosmetic firms.
"We will accelerate localization in the Chinese market, cultivate top local talents, tailor innovative products and services for Chinese consumers, and strengthen our brand influence in the future," Fan said.
"We hope to contribute to the dual-circulation development pattern and leverage the global influence of Chinese high-end beauty industry," she added.
By Cao Chen
Enterprises participating in the CIIE can share their stories by sending them to ciiestories@ciie.org
---