News Center

CIIE Stories | Eli Lilly and Company to attend CIIE for next three years Release date: 2021-03-19
Source:China International Import Expo Bureau
EDITOR'S NOTE: It has been three years since the first edition of the China International Import Expo. This series of stories highlights the achievements and changes that participating enterprises have experienced because of the annual expo.
Indianapolis-headquartered pharmaceutical company Eli Lilly and Company has confirmed that it will attend the next three editions – including this year's – of the China International Import Expo.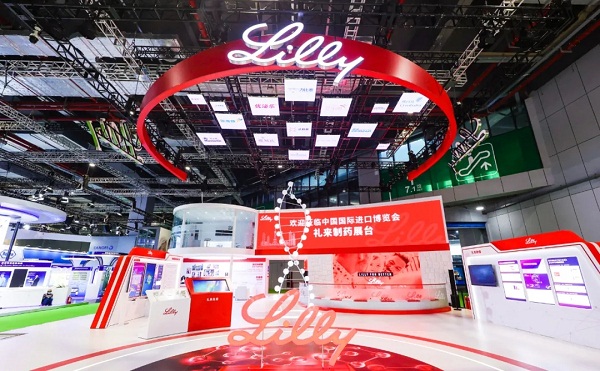 The company said that the decision was due to its belief that the trade fair represents a win-win opportunity for global economic collaboration.
The company was not present at the first CIIE held in Shanghai in 2018. However, the firm became a part of the second expo after learning that the inaugural event generated business transactions worth $57.83 billion and hosted the debut of over 5,000 imported exhibits in China, according to Julio Gay-Ger, president and general manager of Lilly China.
During the second CIIE in 2019, the company signed agreements of intent worth over 3 billion yuan ($460 million) with 17 Chinese domestic pharmaceutical companies.
At the third CIIE last year, the company's experts discussed medical topics on a livestream which attracted more than 15 million viewers. The company said that this "reflected the vigor and vitality of domestic medical and health market".
The company's latest developments in pandemic prevention and research were also showcased at the expo last year.
Lilly set up its first overseas office - its second largest branch in the world - in Shanghai in 1918. It now has offices in more than 400 cities in China.
Enterprises participating in the CIIE can share their stories by sending them to ciiestories@ciie.org
By Cao Chen
---