News Center

CIIE Stories | PerkinElmer's COVID-19 solutions a hit at CIIE Release date: 2021-03-23
Source:China International Import Expo Bureau
EDITOR'S NOTE: It has been three years since the first edition of the China International Import Expo. This series of stories highlights the achievements and changes that participating enterprises have experienced because of the annual expo.
A product launched at the third China International Import Expo has helped PerkinElmer, a United States analytical and diagnostic solutions provider, secure deals totaling 100 million yuan, the company said.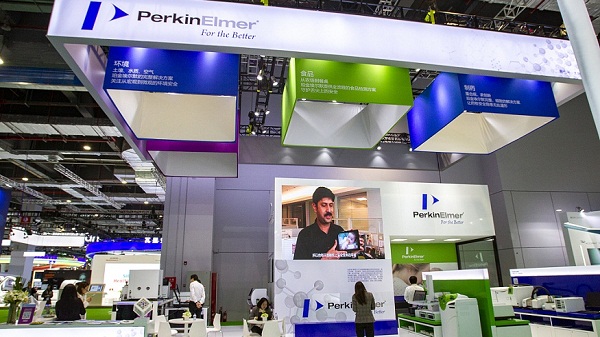 PerkinElmer has participated in the CIIE since 2019. In light of the COVID-19 pandemic, the company joined the subsection on public health and epidemic prevention during last year's CIIE.
The company brought to the expo a series of workstations for high-throughput COVID-19 detection. The modular, scalable and automated workstation for SARS-CoV-2 testing, which is capable of preparing and running up to 10,000 COVID-19 tests per day, made its Asia debut at the expo.
"The global economy is reeling from this pandemic, and laboratories need to be able to rapidly scale their testing capacity up and down," said Liu Jiang, general manager of life sciences at PerkinElmer China.
Because of the product, the company's booth was visited by numerous media outlets and more than a dozen groups of Chinese healthcare experts and trade missions.
To date, several local centers for disease control, including the ones in Guizhou province and Harbin city, have procured these PerkinElmer workstations, with the deals exceeding 100 million yuan, according to the company.
Zhu Bing, vice president and general manager of sales and service of PerkinElmer China, noted that biomedicine was included as a strategic emerging industry in China's 14th Five-Year Plan.
"As a global leader committed to innovating for a healthier world, PerkinElmer will showcase more new technologies in the CIIE, and support its Chinese clients to make breakthroughs in diagnostics, life sciences, food and environment." he said.
Enterprises participating in the CIIE can share their stories by sending them to ciiestories@ciie.org
By Xing Yi

---