News Center

CIIE Stories | Innovation drives Schott AG to new heights of success Release date: 2021-03-26
Source:China International Import Expo Bureau
EDITOR'S NOTE: It has been three years since the first edition of the China International Import Expo. This series of stories highlights the achievements and changes that participating enterprises have experienced because of the annual expo.
Schott AG, the German producer of specialty glass and supplier of pharmaceutical packaging, has constantly expanded its capacity in China so as to meet the growing demand.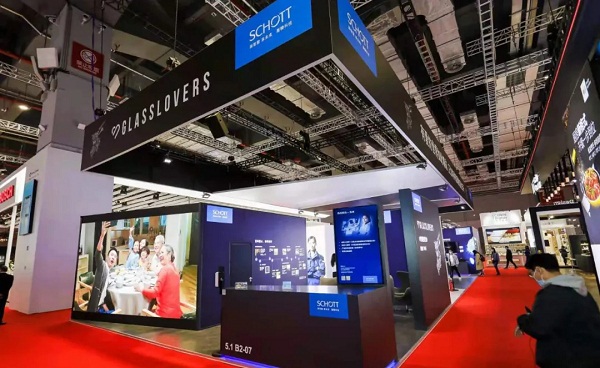 The company is a three-time participant of China International Import Expo, a platform for global businesses to explore market opportunities in China. Schott AG has been bringing a raft of innovative products to the annual fair and signing agreements with leading enterprises from various fields.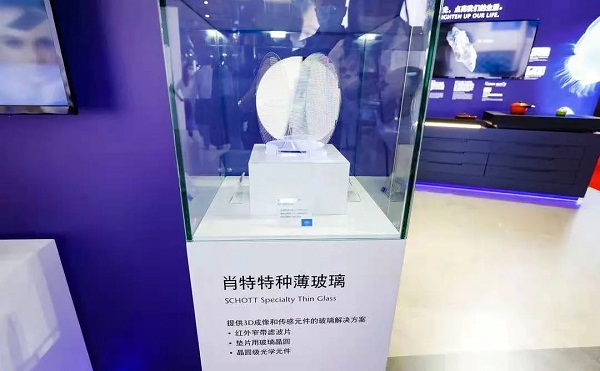 At the third expo in 2020, a number of specialty class products, such as high-quality pharmaceutical glass and ultra-thin glass cover made their debut at Schott's booth. The company also announced last year that a 60-million-euro pharmaceutical glass tubing plant was put into operation in Jinyun county of Zhejiang province. With an annual production capacity of up to 20,000 tons of specialty glass, the plant can quickly provide safe raw materials for vaccine packaging.
In December, Schott AG received an innovation award by Vivo, a popular domestic smartphone brand, for the good performance of its glass cover used in a new 5G smartphone.
The German company's innovative strength has won the wide recognition of many clients. In 2020, it was listed as excellent supplier by domestic home appliance maker Midea. It has also signed agreements with a number of leading companies from other sectors, such as consumer electronics, home and living as well as healthcare.
According to the company, it has achieved a double-digit annual growth rate in China over the past three years. The company's sales revenue grew by 11 percent year-on-year to more than 2 billon yuan in its 2019 fiscal year. Despite the challenges brought by the pandemic, its sales revenue reached 2.216 billion yuan, a 10.1 percent year-on-year growth in the 2020 financial year.
The company announced that it would invest 350 million euros globally in the 2021 financial year, the second time in a row it will make the highest amount investment in the company's history.
The CIIE has injected impetus to the company's growth in China. In January 2020, Schott AG established a research and development center for the Asia Pacific in Suzhou of Jiangsu province, a move to promote the local innovation strength. This center will work to provide cutting-edge technology support for various industries, such as 5G communication, ultra-thin glass, AR/VR, autonomous driving and battery technology.
In January this year, the company started a new product line in Suzhou that will supply home appliance makers in China and Asia.
As Schott AG enters a new round of growth, the company said, it is looking forward to bringing more excellent innovative technologies and products to clients in China at the fourth CIIE in 2021.
Enterprises participating in the CIIE can share their stories by sending them to ciiestories@ciie.org
By Wang Hongyi
---