News Center

CIIE Stories | Unilever: CIIE helps our brands shine in China Release date: 2021-04-02
Source:China International Import Expo Bureau
EDITOR'S NOTE: It has been three years since the first edition of the China International Import Expo. This series of stories highlights the achievements and changes that participating enterprises have experienced because of the annual expo.
Global leading consumer goods company Unilever constantly localizes its best-selling brands in China thanks to the platform of the CIIE.
The company said that a host of brands, such as Love Beauty and Planet, Simple, The Laundress, and Domestos have become the darlings of the Chinese market after they were featured at the annual expo.
The CIIE is a big platform that allows global enterprises to look into the China market. It also provides Chinese consumers a chance to learn about more good overseas products, said Zeng Xiwen, global vice-president of Unilever and president of public affairs of Unilever China.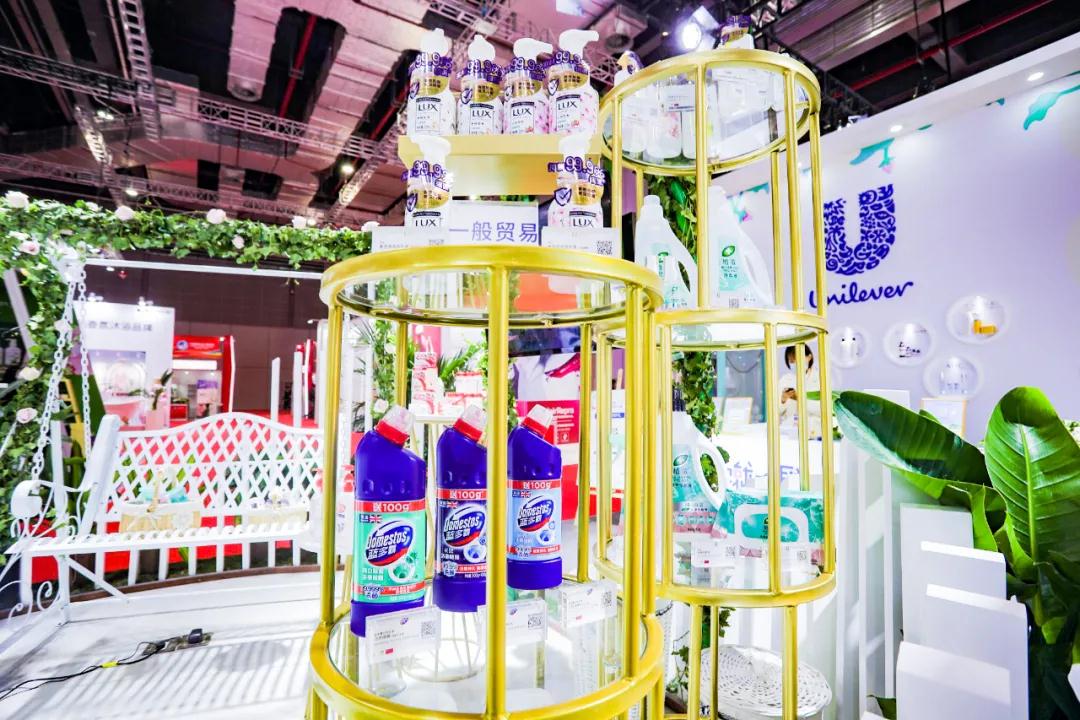 The CIIE has played an important part in Unilever's fast growth in China in recent years. Through its participation in the expo, Unilever has accelerated the introduction of around 10 brands to China. Meanwhile, it has also magnified the technologies and products developed in China to the world, offering global consumers more options.
The century-old UK hygiene brand Domestos, which takes up the majority market share in many European countries, is one of the best examples of how the CIIE benefits foreign brands. Following its appearance at the first two editions of the expo, the product was officially launched in China market last August. Domestos products are now developed and produced in China.
Unilever's global R&D center in Shanghai has also developed two new products- a bubble toilet cleaner and sanitary wipes - aimed at fulfilling the needs of local consumers.
The CIIE has become an open platform for international trade cooperation and it plays an important role in introducing new products and promoting products localization in the trade chain, the company said.
As the first import-themed expo in the world, the CIIE is striving to become a platform that helps boost the country new dual-circulation development paradigm. The new patten puts the domestic market as the country's economic mainstay, with domestic and foreign markets complementing each other.
Globalization is an essential part of Unilever, and the company keenly understands the value and significance of the dual-circulation development pattern to its long-term development.
According to Unilever, the company has been practicing such as pattern in its operations. For example, the products manufactured by its plants in North Asia are not just sold to Asian countries, but also to more than 10 countries and regions such as Europe and Latin America.
As a multinational enterprise that has had a presence in China for more than three decades, Unilever has gradually become a part of China's strength and is confident in the development of the Chinese market. Zeng said Unilever will work with other enterprises to contribute to China's new dual-circulation development pattern in the future.
Enterprises participating in the CIIE can share their stories by sending them to ciiestories@ciie.org
CIIE Stories | Exhibitors benefit a lot from CIIE
By Wang Hongyi

---