News Center

CIIE Stories|Volunteers: CIIE a must-see event that brings the world closer Release date: 2021-05-19
Source:Multiple
The China International Import Expo, which has been held every November in Shanghai since 2018, enhances trade ties between countries around the world, volunteers for the event said.
The volunteers are also known as "little leaves" because the venue for the CIIE, the National Exhibition and Convention Center (Shanghai), is shaped like a four-leaf clover.
Many international students have also offered to volunteer at the expo and help strengthen exchanges between China and their countries.
Pilar Mejia Buenfil, a student at Shanghai Academy of Fine Arts of Shanghai University from Mexico, attended the third CIIE as a volunteer in November 2020.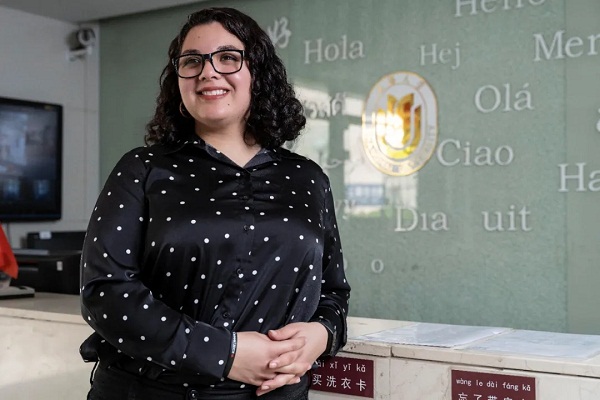 "My friends told me the expo is such a great event that I have to go and see, so I decided to apply when I learned that the university was looking for volunteers," said Buenfil.
She added that the CIIE is a window through which the outside world can learn more about China.
Buenfil has also been impressed by the expo organizers' efforts in epidemic prevention and control. "The effective measures made me feel that the expo is the most secure place although the pandemic hasn't ended," she said.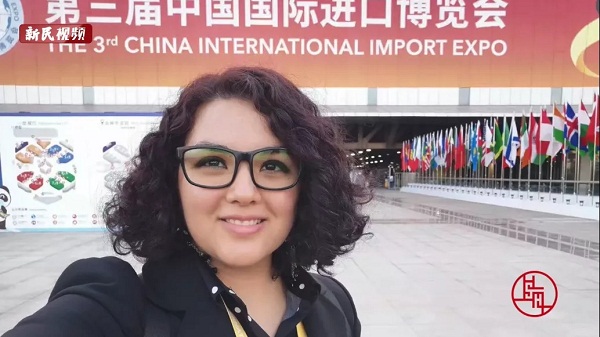 Despite the pandemic, the third edition of the expo last year was held as scheduled and even saw the active participation of more global brands compared with the previous edition. Its total exhibition area was also 14 percent larger compared to the 2019 edition.
Doranga Pradeep, a former volunteer from Nepal who attended the first CIIE in 2018, said the CIIE is expected to help promote the trade partnership between China and Nepal, while a volunteer from Tonga, Lesieli Katoa, said she hopes her country could increase their presence in China by attending the expo.
"I believe that my country and China will deepen their cooperative partnership and work together to promote peaceful development in the future," said another volunteer from South Sudan.
Source: chinanews.com, Xinmin Evening News, Xinhua Daily Telegraph, cnr.cn
---