News Center

CIIE Stories|CIIE strengthens Apollo FMG's resolve to further explore China's market Release date: 2021-05-25
Source:China International Import Expo Bureau
Editor's note: It has been three years since the first edition of the China International Import Expo. This series of stories highlights the achievements and changes that participating enterprises have experienced because of the annual expo.
Apollo Future Mobility Group, a Hong Kong listed multinational automaker, made a splash at the China International Import Expo last year with its cutting-edge products and gained the opportunity to further expand its presence in China.

At the third CIIE held last November in Shanghai, Apollo FMG showcased the world's first Apollo IE, a supercar made from carbon fiber, a strong and lightweight material. The futuristic car attracted a great deal of attention at the expo and raised the company's profile.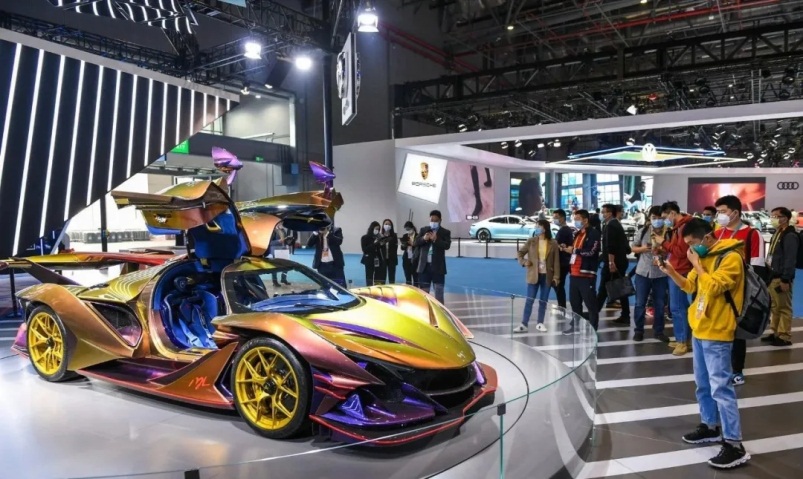 China is the largest automotive market in the world and the government has been increasing its support for the auto industry, especially the new energy vehicles sector. In addition, the combination of industrial production and pioneering technologies such as artificial intelligence as well as 5G mobile communications has injected fresh momentum into the auto industry.
Apollo FMG wants to jump at the chance to bring more smart manufacturing solutions to China, said Ho King-fung, or Eric Ho, chairman of the group.
On March 30, 2021, Apollo FMG signed a cooperation agreement with Shanghai Jinqiao Export Processing Zone Development Co to initiate an Apollo fully-electric sports car project in China. The two companies have maintained close communication during the third CIIE.
The project, which represents an investment of more than 2 billion yuan ($311.9 million), is targeted at China's high-end auto market, which is huge and promising, said Ho.
"The participation in the third CIIE was a good start for our subsequent efforts to enter the China market. We are now looking forward to getting more opportunities and achieving new cooperation through the event," said Ho.
He added that the company has signed up for the fourth expo in November this year. An upgraded version of supercar, the Apollo EVO, and fully-electric sports cars are expected to be exhibited.
Enterprises participating in the CIIE can share their stories by sending them to ciiestories@ciie.org
By Zhao Luyang
---