News Center

CIIE Stories | CIIE helps Bristol Myers Squibb expand China footprint Release date: 2021-06-11
Source:China International Import Expo Bureau
Editor's note: It has been three years since the first edition of the China International Import Expo. This series of stories highlights the achievements and changes that participating enterprises have experienced because of the annual expo.
The China International Import Expo has been a major platform for US biopharmaceutical enterprise Bristol Myers Squibb to bring its experience in immuno-oncology treatment to the Chinese market and showcase its scientific and innovative achievements, said Chen Siyuan, general manager of Bristol-Myers Squibb China and Hong Kong.
At the third expo held in Shanghai last year, the company unveiled its five-year strategy tailored to the domestic market. The strategy involves accelerating the introduction of nearly 30 innovative drugs to the market, increasing the number of employees in its R&D and commercial teams, growing its investment in China and introducing the latest product lines to China to benefit more patients.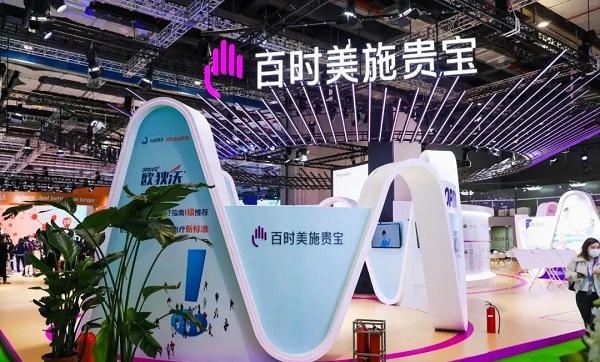 The company also reached a series of agreements with local partners in China at the third CIIE, including a contract with domestic health platform JD Health to establish an online liver disease innovation platform that would improve accessibility of the drug Baraclude, which is used to treat hepatitis B infection of the liver.
Data shows that the platform helped raise online sales of the drug, which accounted for 12.5 percent of the company's sales in the first quarter.
A strategic relationship was also established between the company and Hainan Boao Lecheng International Medical Tourism Pilot Zone in Hainan province. According to this partnership, the company's latest products will be first made available in the zone.
The company attended the expo for the first time in 2019 and displayed an immunotherapy drug named Opdivo. According to the company, a Nobel Prize laureate contributed to the development of this drug.
Opdivo has since been approved for use in the treatment of lung cancer, head and neck cancer, and gastric cancer in China.
Enterprises participating in the CIIE can share their stories by sending them to ciiestories@ciie.org.
By Cao Chen
---