News Center

CIIE Stories | French yeast producer hails CIIE as a market booster Release date: 2021-07-02
Source:China International Import Expo Bureau
Editor's note: It has been three years since the first edition of the China International Import Expo. This series of stories highlights the achievements and changes that participating enterprises have experienced because of the annual expo.
The China International Import Expo has helped exhibitors to reach more consumers and partners in the Chinese market, according to the world's major yeast producer Lesaffre, which participated in all three editions of the expo since 2018.
A French family business with a history of 168 years, Lesaffre started as a yeast fermentation company before expanding its scope to the fields of flavoring, nutrition, health and biotechnology. Today, one out of every three breads in the world uses Lesaffre yeast, according to the company.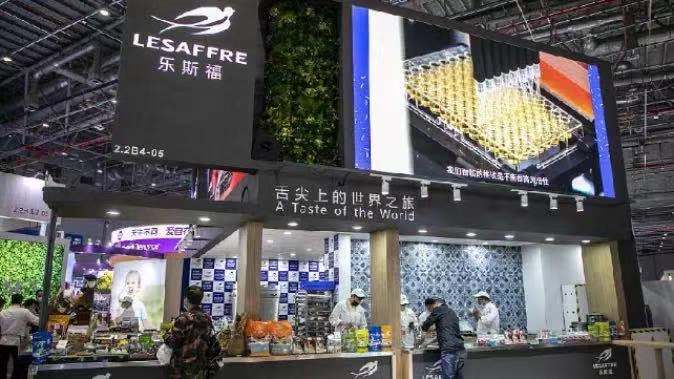 During the first CIIE in 2018, Lesaffre invited Michelin chefs to the expo to create delicacies using yeast. In 2019, Lesaffre hosted the Asia-Pacific regional trials of the Louis Lesaffre Cup baking competition at the exhibition site. The team from China won the competition and went on to win the world championship.
The company said its brands and products have gained more recognition from consumers because of the expo. In the third edition of the expo last year, Lesaffre sold 100,000 packs of its "Swallow" yeast in a live broadcast.
The expo has proved fruitful in terms of striking new partnerships. Some of the Chinese companies Lesaffre has signed contracts with include domestic retailer Bestore and e-commerce giant JD.
In 2020, Lesaffre announced that it completed the acquisition of a majority stake in Inner Mongolia Biohymn Biotechnology Co Ltd, a move that would further expand its footprint in the Chinese market. China presently accounts for more than one-third of Lesaffre's global business growth every year.
Jean-Philippe Poulin, president of Lesaffre China, said the company is focused on the localization of production and research to better serve the Chinese market and its customers. At present, it has four production bases, six factories, four baking centers and one sensory laboratory in the country.
Enterprises participating CIIE are invited to share their own stories, please send email to ciiestories@ciie.org
By Xing Yi
---