News Center

CIIE Stories | BSH to debut eco-friendly products at 4th CIIE Release date: 2021-08-09
Source:China International Import Expo Bureau
EDITOR'S NOTE:
It has been three years since the first edition of the China International Import Expo. This series of stories highlights the achievements and changes that participating enterprises have experienced because of the annual expo.
BSH Hausgerate GmbH, a home appliances manufacturer based in Munich, Germany, will unveil its eco-friendly, smart products at the fourth China International Import Expo in Shanghai this November.
According to Jia Bin, vice president of business unit consumer products at BSH China, one of the highlights will be a soft-brush vacuum cleaner which can capture 99.9 percent of pet fur and perform basic household cleaning chores.
The company, which participated in the previous three editions of the CIIE, was elected as the first chairman of the green and smart home appliances committee of the CIIE Enterprise Alliance on April 8.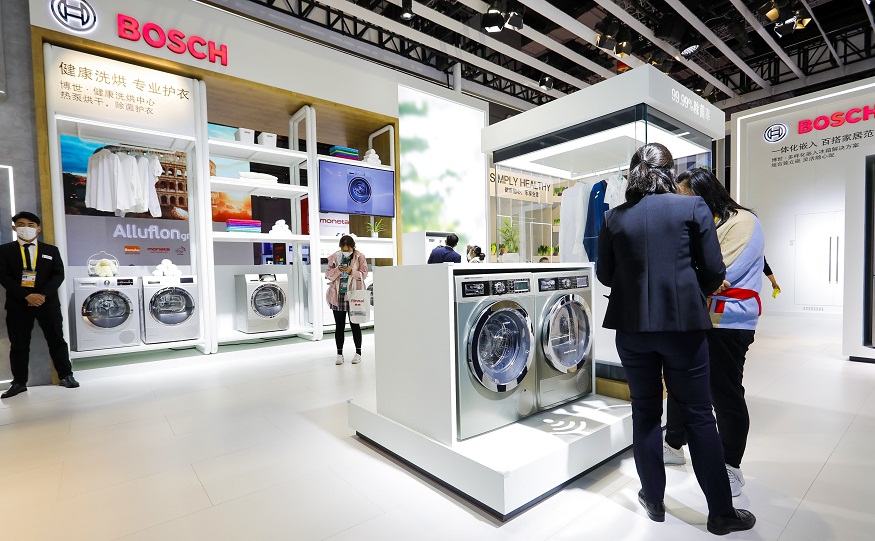 According to Jia, the company has a keen focus on sustainability, and this is exemplified by the fact that all its factories, offices, warehouses and R&D centers achieved carbon neutrality in 2020.
"We hope to foster communication with other companies through the CIIE and jointly facilitate the green development of the industry," Jia said.
As an important platform that upholds China's new dual-circulation development pattern, Jia said the CIIE showcases China's determination to advancing free trade and opening up.
"China is one of the world's largest and most dynamic home appliance markets. It's also one of the key markets for our company," Jia said.
"Through the CIIE, we have seen a country with high openness and inclusiveness and that attaches great importance to foreign-owned firms. It encourages further investment in the domestic market."
In September last year, the world's largest R&D center for BSH Home Appliances opened in Nanjing, Jiangsu province. The 47,000-square-meter center represents an investment of about 400 million yuan ($61.88 million).
In May, the company's new China headquarters opened in Nanjing as well. According to Jia, a dryer factory is set to be launched this year to improve product localization.
"We are confident in the future of the Chinese market," he said.
Enterprises participating in the CIIE can share their stories by sending them to ciiestories@ciie.org
By Cao Chen

---