News Center

CIIE Stories | KAI Group to exhibit specialized products at 4th CIIE Release date: 2021-08-17
Source:China International Import Expo Bureau
EDITOR'S NOTE:
It has been three years since the first edition of the China International Import Expo. This series of stories highlights the achievements and changes that participating enterprises have experienced because of the annual expo.
KAI Group, a leading cutlery-related manufacturer based in Japan, will introduce professional-standard products to its exhibition at the fourth China International Import Expo this November.
These products will include garment scissors, surgery scalpels and industrial blades, along with eco-friendly products in line with the UN Sustainable Development Goals.
"The CIIE is a platform to promote our diverse products and expand our market in China," said Hiroaki Watanabe, general manager of Shanghai Kai Trade Co Ltd.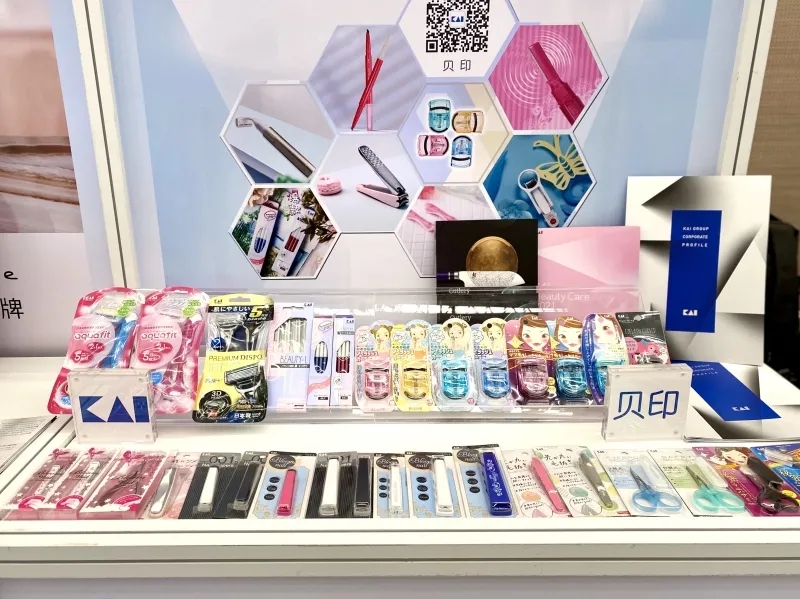 KAI Group's major products (Photo/cnr.cn)
Founded in 1908, the company has developed a variety of products in the cooking, grooming, beauty care, and medical fields.
According to the company, which first started operating in China in 2000, its involvement in the CIIE since 2019 has resulted in an average annual sales growth of about 25 percent.
The company leveraged live streaming platforms at the CIIE last year and will continue to do so again this year. According to Watanabe, e-commerce sales account for half of the total sales of KAI China so far.
In light of its growing business in China, the company has launched tailor-made products for Chinese consumers and improved its marketing strategy in recent years. For example, it has produced kitchen knives that suit Chinese cooking habits.
"We will strive to increase our market share in China through the CIIE and design more products catered to the domestic market," the general manager said.
Enterprises participating in the CIIE can share their stories by sending them to ciiestories@ciie.org
By Cao Chen

---