News Center

CIIE Stories | Takeda benefited from CIIE spillover effects Release date: 2021-08-20
Source:China International Import Expo Bureau
EDITOR'S NOTE:
It has been three years since the first edition of the China International Import Expo. This series of stories highlights the achievements and changes that participating enterprises have experienced because of the annual expo.
The spillover effect of the China International Import Expo has accelerated the approval process of foreign new drugs and therapies in the country, according to Japanese pharmaceutical company Takeda.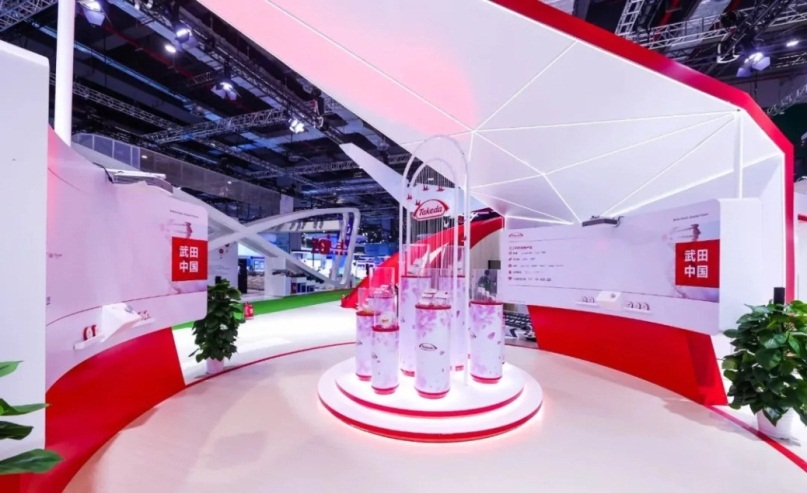 The company first participated in the CIIE in 2018 with a 300-square-meter booth. It doubled the exhibition area in 2020 after it acquired Shire, a drug maker specialized in rare diseases treatment.
At the 3rd CIIE in 2020, the company launched five new products related to rare diseases, such as Fabry disease, haemophilia, Gaucher disease and hereditary angioedema. They were all approved by Chinese authorities this April, less than half a year after they were debuted at the expo.
Furthermore, three new molecular entity drugs were recognized by the Center for Drug Evaluation of the National Medical Products Administration as "breakthrough therapeutic variety" three months after their exhibition at the expo last year.
According to Takeda's five-year China development plan, the company is looking to introduce more than 15 innovative drugs to the Chinese market by 2025.
Sean Shan, president of Takeda China, said, "We continue to be optimistic about the Chinese pharmaceutical market, and we are willing to work with parties at different levels of the government to advance China's healthcare system."
Enterprises participating in the CIIE can share their stories by sending them to ciiestories@ciie.org
By Xing Yi
---