News Center

CIIE Stories | Baker Hughes to contribute to China's energy transformation via CIIE Release date: 2021-09-22
Source:China International Import Expo Bureau
EDITOR'S NOTE:
It has been three years since the first edition of the China International Import Expo. This series of stories highlights the achievements and changes that participating enterprises have experienced because of the annual expo.
If you could attend only one offline exhibition in the pandemic-stricken 2020, what would be your choice? US energy technology company Baker Hughes would opt for the China International Import Expo (CIIE). One of the main reasons behind this decision was the epidemic prevention and control measures implemented at the third CIIE last year.
Founded in 1907, the international oil and gas industry equipment and service giant has been committed to promoting energy transformation in recent years. At the end of 2019, the company divested from General Electric (GE), a US industrial giant, and proposed its own carbon reduction targets.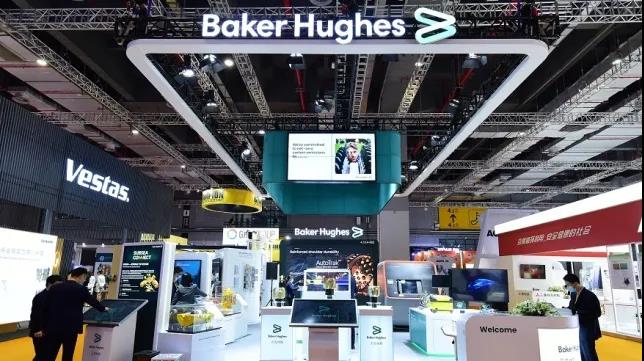 Baker Hughes has participated in the CIIE since 2018. In the first year, it attended the expo with GE. At the third CIIE last year, Baker Hughes made its debut as an independent company and displayed pioneering products such as advanced drills, subsea production systems and digital solutions.
It also reached purchase agreements and achieved cooperation intentions with China's "Three Barrels of Oil" - China National Petroleum Corporation, Sinopec Group, China National Offshore Oil Corporation and other large refining enterprises, deepening the development strategy of the Chinese market.
The company will again participate in the fourth edition of expo as chair of the low-carbon energy and environmental technology committee, which was established by the exhibitor alliance of the 2021 CIIE in March to promote sustainable development.
Baker Hughes is looking to continue its close cooperation with the Chinese government, energy enterprises, industry experts and other industry participants, and make the most of the expo to offer cutting-edge technologies and digital solutions as well, according to the company.
Baker Hughes added that it will spare no efforts to help China make greater progress in energy transformation and contribute to the early realization of the country's target of achieving peak carbon emission levels by 2030 and carbon neutrality by 2060.
Enterprises participating in the CIIE can share their stories by sending them to ciiestories@ciie.org
Yang Hong contributed to this story.
By Xing Yi
---