News Center

CIIE Stories| Siemens Healthineers looking forward to CIIE benefits Release date: 2021-10-21
Source:China International Import Expo Bureau
EDITOR'S NOTE:
It has been three years since the first edition of the China International Import Expo. This series of stories highlights the achievements and changes that participating enterprises have experienced because of the annual expo.
The China International Import Expo has been a platform for German medical technology company Siemens Healthineers to unveil cutting-edge technologies and innovations to the Chinese market.
It has been three years since the company first attended the CIIE, following which the review, approval and implementation of its innovative products in China have been sped up considerably.
For example, Corindus, an interventional robot that separates medical staff from radioactive sources and an exhibit at the third CIIE in November 2020, was used in percutaneous coronary intervention or PCI surgery at Boao Super Hospital located in Hainan province in March.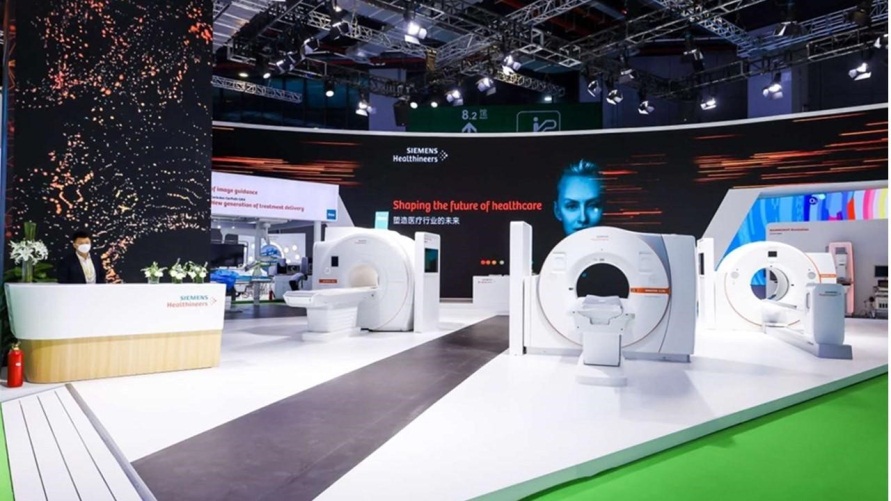 In July, the technology passed the special review of innovative medical devices by National Medical Products Administration. This meant that Siemens Healthineers, the company behind the technology, is the first foreign medical imaging equipment manufacturer to pass such review in China.
In addition, the company had at last year's CIIE showcased innovative products that help curb the spread of the COVID-19 pandemic as well as technologies related to digital medicine.
A 5G-enabled remote ultrasound solution from the company, which contributes to high-quality remote diagnosis of medical images, has also been applied in large imaging equipment from the company after its debut at the second CIIE in 2019.
According to the company, it had signed a three-year cooperation and participation memorandum with the CIIE last year. The firm has also served as the vice chairman of the public health and COVID-19 prevention committee of the CIIE Exhibitors Alliance.
"I look forward to an amazing fourth CIIE this year. We'll show Chinese customers our groundbreaking products and hope for deeper communication, greater cooperation and more business opportunities in the event," said Wang Hao, president of Siemens Healthineers Greater China.
Enterprises participating in the CIIE can share their stories by sending them to ciiestories@ciie.org
By Cao Chen
---