News Center

International leaders speak highly of 4th CIIE Release date: 2021-11-05
Source:chinadaily.com.cn
International leaders speak highly of China's contributions to world economic and technological development at the fourth China International Import Expo.
Italian Prime Minister Mario Draghi said the CIIE, one of the biggest trade promotion events in China and globally, embodies China's commitment to international trade and shows the innovation and creativity of humanity.
New technologies have changed both the form and substance of trade, which helps to increase the share of service trade and blurs the traditional boundaries between services, agriculture and industrial manufacturing, said Argentine President Alberto Fernandez.
Let's take a look at who are some of the other guest speakers at the opening ceremony of the fourth China International Import Expo and the Hongqiao International Economic Forum.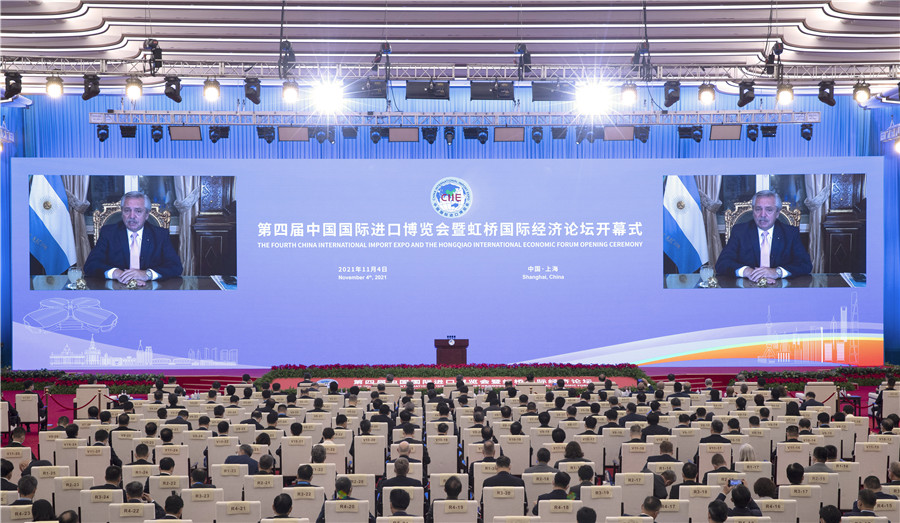 Argentine President Alberto Fernandez delivers a speech via video link at the opening ceremony of the fourth China International Import Expo and the Hongqiao International Economic Forum, on Nov 4, 2021. [Photo/Xinhua]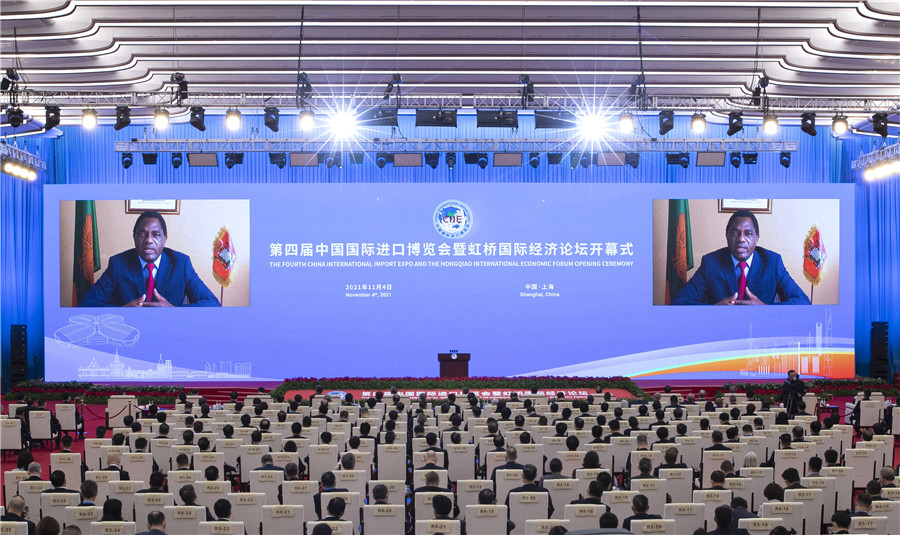 Zambian President Hakainde Hichilema delivers a speech via video link at the opening ceremony of the fourth China International Import Expo and the Hongqiao International Economic Forum, on Nov 4, 2021. [Photo/Xinhua]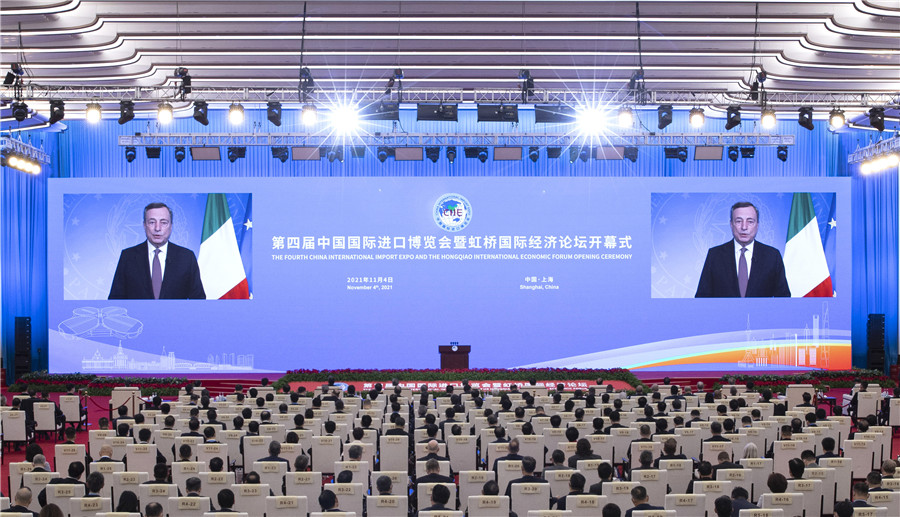 Italian Prime Minister Mario Draghi delivers a speech via video link at the opening ceremony of the fourth China International Import Expo and the Hongqiao International Economic Forum, on Nov 4, 2021. [Photo/Xinhua]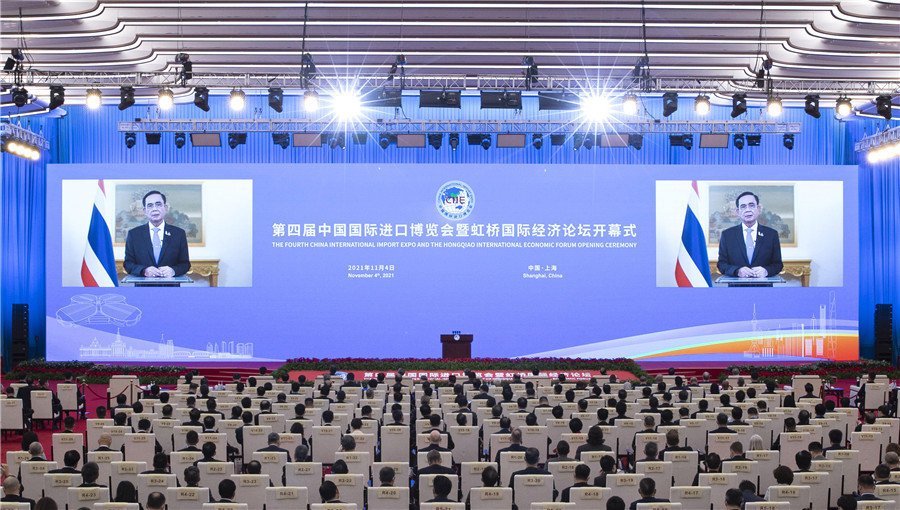 Thailand's Prime Minister Prayuth Chan-ocha delivers a speech via video link at the opening ceremony of the fourth China International Import Expo and the Hongqiao International Economic Forum, on Nov 4, 2021. [Photo/Xinhua]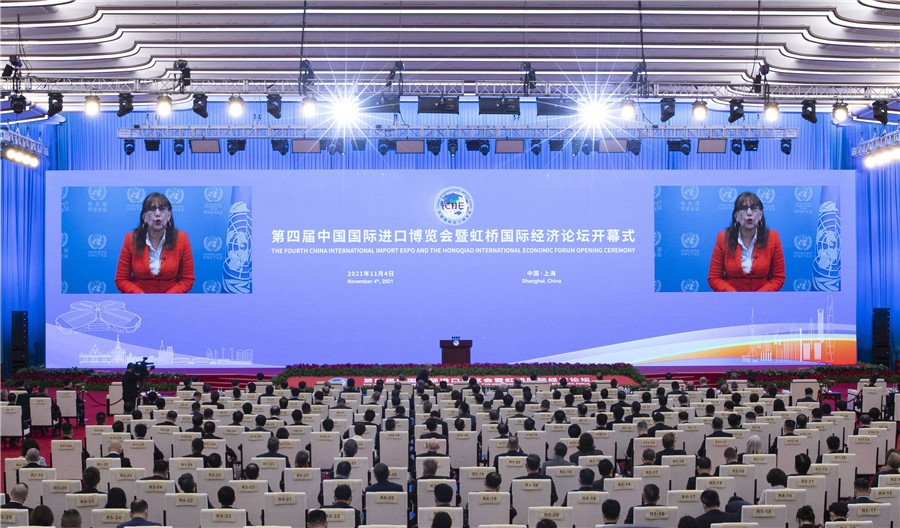 Rebeca Grynspan, secretary-general of the UN's trade and development body, delivers a speech via video link at the opening ceremony of the fourth China International Import Expo and the Hongqiao International Economic Forum, on Nov 4, 2021. [Photo/Xinhua]
---