News Center

Country tours at CIIE|Senegal to shine at CIIE Release date: 2021-10-09
Source:China International Import Expo Bureau
Promotional video of the online country exhibition of the fourth China International Import Expo.
Editor's Note: The country exhibition is an important part of the China International Import Expo, embodying China's efforts to open up and practice major-country diplomacy with Chinese characteristics. The country exhibition of the fourth CIIE will be held online. This series of stories will present the highlights of participating countries.
Senegal, which is located in western Africa, will again attend the country exhibition of the fourth China International Import Expo, which is scheduled for Nov 5 to 10 in Shanghai, following its first appearance in 2018.
Senegal promoted its peanuts and other derivatives such as peanut oil and shells at its national pavilion at the first CIIE in 2018, and attracted a great deal of attention from visitors. The peanut industry is the nation's major economic growth driver.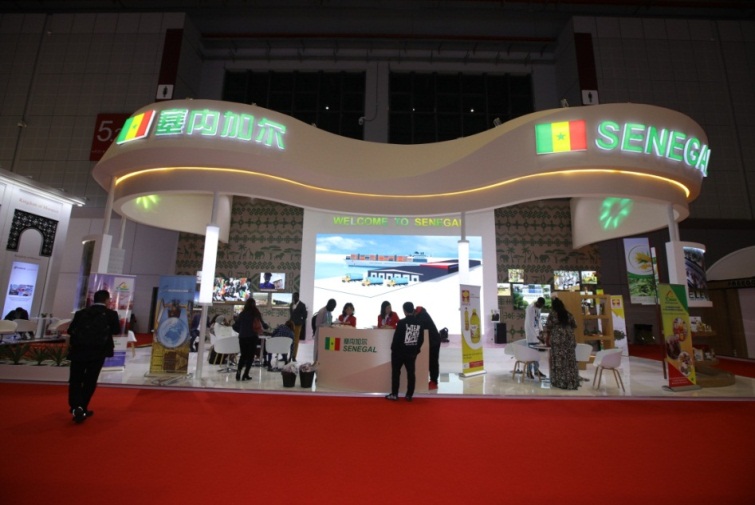 Senegal's national pavilion in the first CIIE. [Photo/China International Import Expo Bureau]
In addition to peanuts, the fishery, phosphate, and tourism sectors are also important sources of revenue for Senegal. The country has been experiencing stable economic growth in recent years, with its GDP growth reaching 6.6 percent in 2019 and 1.5 percent in 2020, surpassing the IMF's predictions.
In 2014, the country issued "The Plan for an Emerging Senegal" which aimed to achieve an average economic growth of 7 percent by 2035. The plan also charted a course for multiple industries like agriculture, energy, infrastructure, trade, and tourism.
Senegal boasts rich cultural and tourism resources. It has seven World Heritage sites, including the Niokolo-Koba National Park and the Djoudj National Birds Sanctuary. The Dakar Rally, which is named after Senegal's capital, is known as the world's toughest motor race. Lac Rose, the famous pink lake, lies at the end of the race route.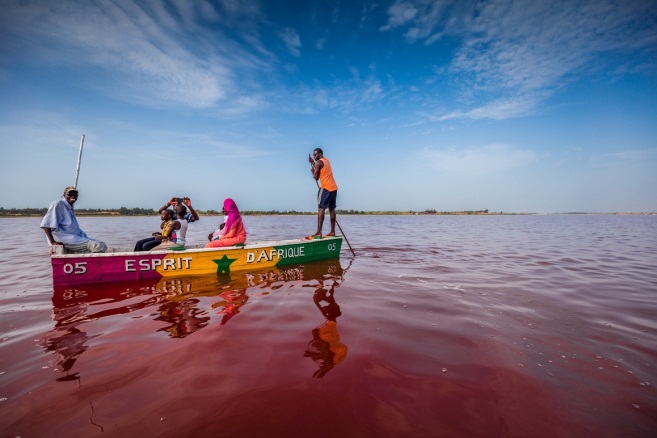 The Lac Rose in Senegal has pink waters. [Photo/CFP]
Senegal and China have always had strong economic and trade relationships. They have both been the host countries of the Forum on China-Africa Cooperation. Additionally, China is Senegal's largest agricultural products export market and second largest trading partner.
By Zhao Luyang
---