Home

您在这里:
首页
Official Release
Country tours at CIIE|Expo builds bridge between Vietnam, China 发布日期: 2021年10月20日
来源:China International Import Expo Bureau
Editor's Note: The country exhibition is an important part of the China International Import Expo, embodying China's efforts to open up and practice major-country diplomacy with Chinese characteristics. The country exhibition of the fourth CIIE will be held online. This series of stories will present the highlights of participating countries.
Vietnam is located in the east of the Indochina Peninsula and shares borders with several countries including China and Laos. It has eight properties that are included in the World Heritage List created by the United Nations Educational, Scientific and Cultural Organization.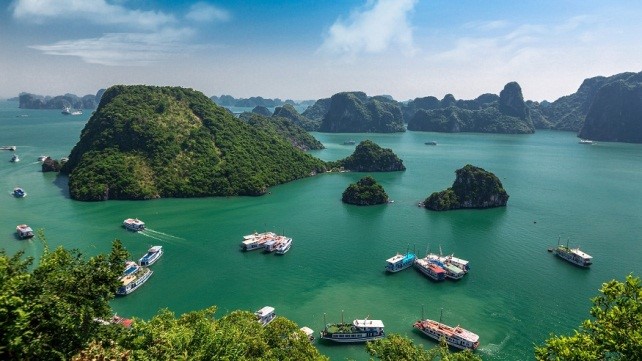 The Ti Top Island is near to the Halong Bay, a UNESCO World Heritage Site in Vietnam. [Photo/CFP]
Vietnam has close relations with China across a wide range of sectors, especially in trade, since the 1990s. It is presently China's largest trading partner both in the Association of Southeast Asian Nations and among countries involved in the Belt and Road Initiative.
The China International Import Expo, an annual trade fair held in Shanghai from 2018, has been playing a significant role in enhancing exchanges between the two nations, and has helped them gain insights into each other's market and co-organize trade promotion events.
In the past three editions of the CIIE, 102 Vietnamese companies displayed their products across nearly 3,245 square meters of exhibition area. Eleven of them attended the third edition in 2020 despite the COVID-19 pandemic. For the fourth CIIE that will be held from Nov 5 to 10 this year, about 30 Vietnamese companies have confirmed their participation and booked more than 1,000 sq m of exhibition area.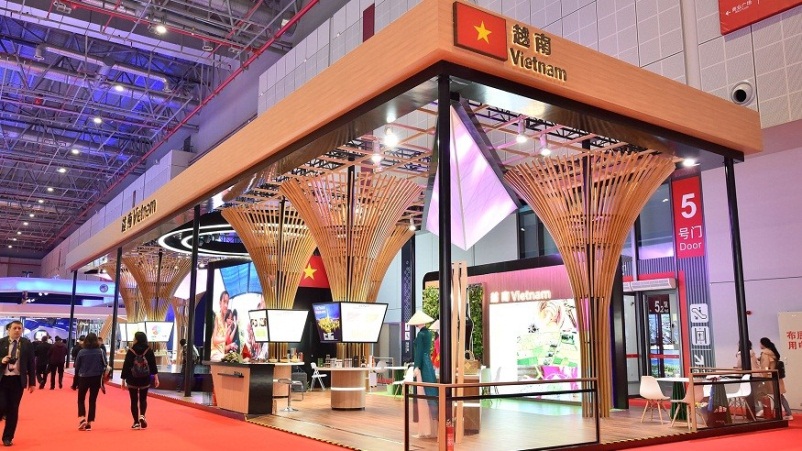 Vietnam's national pavilion at the first CIIE. [Photo/China International Import Expo Bureau]
Vietnam will also take part in the online country exhibition of the fourth CIIE. During the first edition of the expo in 2018, a variety of distinctive Vietnamese products were showcased at the country's national pavilion, including the Vietnamese traditional costume Ao Dai, coffee, cashew nuts, glutinous rice, and honey. Vietnamese President Nguyen Xuan Phuc recommended his country's agricultural products and tourist attractions at the first CIIE.
This June, China's Commerce Minister Wang Wentao said in a phone call with Vietnamese Minister of Industry and Trade Nguyen Hong Dien that Vietnam's high-quality agricultural products, aquatic products, and food are welcome in the Chinese market. He added that China and Vietnam will continue to expand cooperation on e-commerce and bilateral trade.
By Zhao Luyang
---