Home

您在这里:
首页
Official Release
Country tours at CIIE|Turkey renews connections with China via CIIE 发布日期: 2021年10月22日
来源:China International Import Expo Bureau
Editor's Note: The country exhibition is an important part of the China International Import Expo, embodying China's efforts to open up and practice major-country diplomacy with Chinese characteristics. The country exhibition of the fourth CIIE will be held online. This series of stories will present the highlights of participating countries.
Located where Asia, Europe and Africa intersect, Turkey was once an important country along the ancient Silk Road. Its economic center Istanbul was then a busy trade hub along the route and an international metropolis. In recent years, Turkey has maintained close economic and trade relations with China through the China International Import Expo.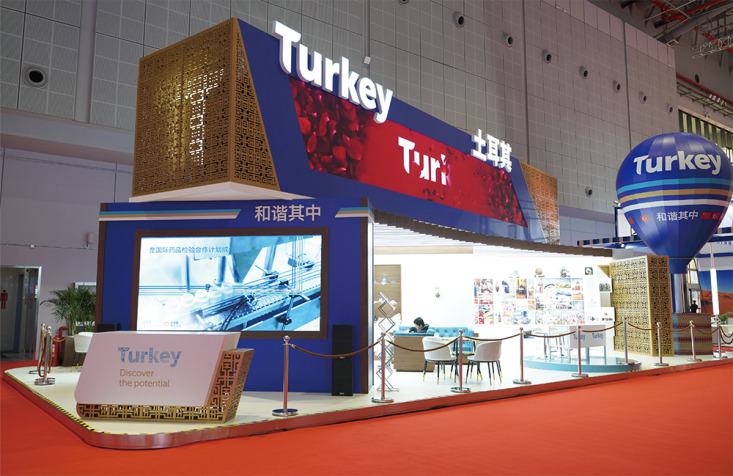 Turkey's national pavilion at the second CIIE. [Photo/China International Import Expo Bureau]
The CIIE, which is an annual trade fair held in Shanghai since 2018, has seen active participation by Turkish companies. In the past three editions of the expo, 131 Turkish companies displayed their products and services across nearly 8,000 square meters of exhibition area. Sixteen of these companies attended the CIIE last year in spite of the COVID-19 pandemic.
When a promotional event for the first CIIE was held in Turkey in 2018, Turkish businesses spoke highly of the event and saw it as an opportunity to enter the Chinese market and increase their exports. To date, more than 10 Turkish companies have confirmed their participation in the fourth CIIE, which will be held from Nov 5 to 10. These companies have booked over 800 square meters of exhibition area.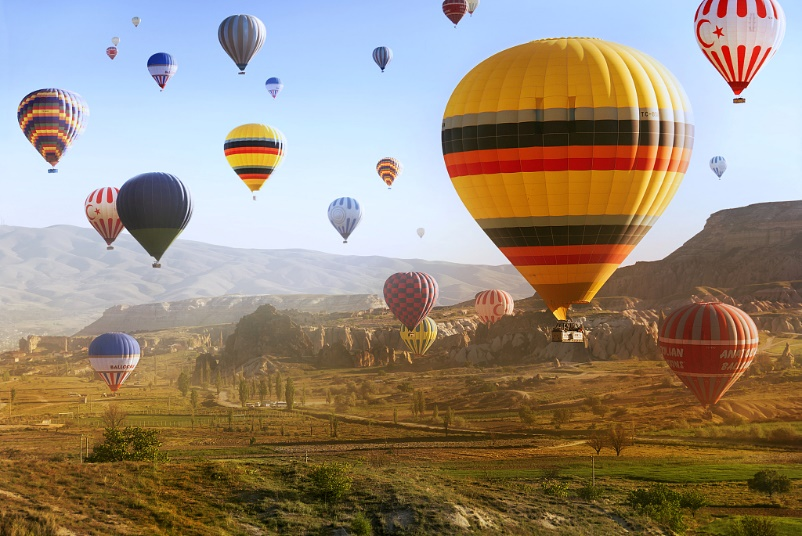 Turkey has beautiful natural sceneries. [Photo/CFP]
Turkey will also have an online national pavilion at the fourth CIIE to showcase its charming landscape and rich culture. It was also a part of the country exhibition at the first and second editions of the expo.
Turkey plays a significant role in China's Belt and Road Initiative. In April 2015, it became a founding member of the Asian Infrastructure Investment Bank and contributed $2.6 billion.
China is the second largest trading partner of Turkey. The foreign trade volume between the two countries reached $24.08 billion in 2020, up 15.6 percent year-on-year. During the first seven months of 2021, China's imports from Turkey increased 53.9 percent year-on-year to 2.96 billion yuan.
Turkish Ambassador to China Emin Onen once expressed hope that China and Turkey can enhance bilateral cooperation and Turkish exporters and producers can improve their competitiveness in the Chinese market. He added that the CIIE is an important platform that helps with achieving this goal.
By Zhao Luyang
---