News Center

Country tours at CIIE|Trinidad and Tobago to turn on its charm at CIIE Release date: 2021-11-02
Source:China International Import Expo Bureau
Editor's Note: The country exhibition is an important part of the China International Import Expo, embodying China's efforts to open up and practice major-country diplomacy with Chinese characteristics. The country exhibition of the fourth CIIE will be held online. This series of stories will present the highlights of participating countries.
The Republic of Trinidad and Tobago is the southernmost island country in the Caribbean and mainly consists of the islands of Trinidad and Tobago. Boasting a unique idyllic scenery, it is an ideal tourist destination.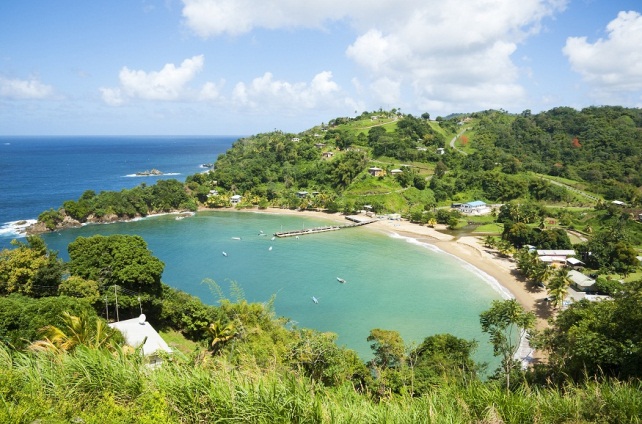 The Tobago Island has idyllic scenery. [Photo/CFP]
The country has a fairly large economy, with its GDP per capita ranking high in the Western Hemisphere. It is a major exporter of finished products in the Caribbean and its fossil fuel industry is the main driver of economic growth. The country is currently making great efforts to develop a number of other industries such as manufacturing, tourism, agriculture, and services.
Trinidad and Tobago established diplomatic ties with China as early as 1974, one of the earliest among Caribbean countries. Chinese goods are popular in the country and the locals are relatively knowledgeable about China.
This November, the country will showcase its specialties and culture, like the Trinidad and Tobago Carnival, which is known as "the Greatest Show on Earth", as well as the steel drum which is widely regarded as the only acoustic musical instrument invented in the 20th century, in a virtual national pavilion at the country exhibition of the fourth China International Import Expo. This is the second time that Trinidad and Tobago is participating in the CIIE country exhibition.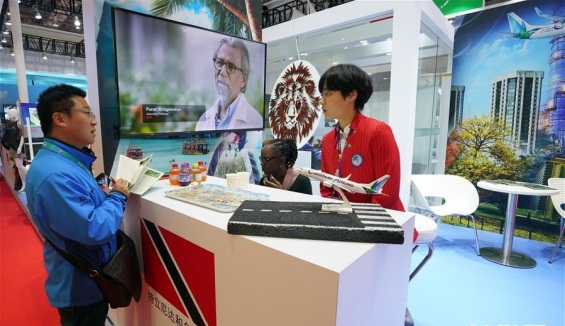 Trinidad and Tobago has a national pavilion at the first CIIE in 2018. [Photo/Xinhua]
Companies from the country will also bring a variety of local products, including rum, coffee, tea, and cocoa beans to the expo's business exhibition.
Trinidad and Tobago's participation in the CIIE will allow consumers from China as well as the world to learn more about its products, and also further consolidate the trade cooperation between the two countries, said Fang Qiu, Chinese ambassador to Trinidad and Tobago, in a recent launch ceremony for a preview of the Caribbean country's business exhibition in the CIIE.
Paula Gopee-Scoon, Trinidad and Tobago's minister of trade and industry, said in a video address that her country is very happy to attend the CIIE and is looking forward to expanding cooperation with China.
By Zhao Luyang
---