News Center

Country tours at CIIE|Portugal an old friend of the CIIE Release date: 2021-11-02
Source:CIIE Bureau
Editor's Note: The country exhibition is an important part of the China International Import Expo, embodying China's efforts to open up and practice major-country diplomacy with Chinese characteristics. The country exhibition of the fourth CIIE will be held online. This series of stories will present the highlights of participating countries.

Located in southwestern Europe, Portugal has a coastline stretching about 850 kilometers, a picturesque landscape and a temperate climate.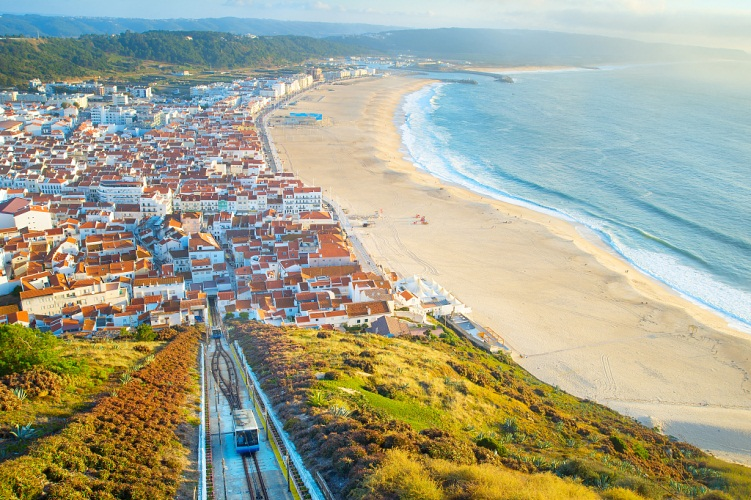 Portugal has fantastic seaside landscape. [Photo/CFP]
Mention Portugal and its delicious cuisine as well as famous sporting personality Cristiano Ronaldo quickly come to mind. But the country has much to offer than just gastronomy and football.
Portugal is in fact one of the world's major producers of wine, having exported $983 million worth of wine in 2020, the fifth highest in Europe and ninth in the world. The nation is also the largest exporter of cork and accounts for more than half of the world's total cork production. The textile, footwear, brewery and tourism industries are the main drivers of economic growth in Portugal.
Since 1979 when China and Portugal established diplomatic ties, both parties have been strengthening cooperation in terms of trade, investment, technology, culture, and the fight against the COVID-19 epidemic.
Today, China is Portugal's largest trading partner in Asia. The trade volume between the two sides in the first seven months of 2021 was $4.92 billion, an increase of 33.7 percent year-on-year.
Portugal has been actively participating in the China International Import Expo for four consecutive years. Portuguese companies booked over 600 square meters of exhibition area in the past three editions of the CIIE.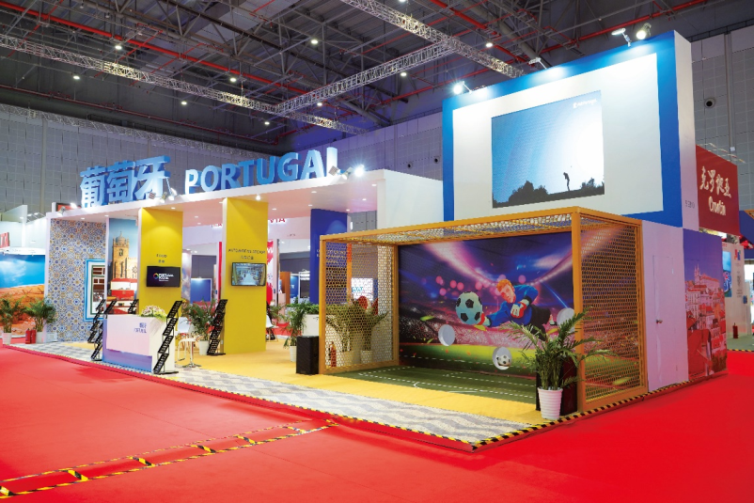 Portugal has a national pavilion at the second CIIE in 2019. [Photo/China International Import Expo Bureau]
During the fourth CIIE, which will be held from Nov 5 to 10, Portugal will have an online national pavilion at the country exhibition while its enterprises will showcase their products and services across nearly 300 square meters of exhibition area at the business exhibition.
Portuguese Ambassador to China José Augusto Duarte said during the third expo in 2020 that he was very confident about the CIIE becoming a success and the benefits it would bring. He added that the economic and trade cooperation between China and Portugal enjoyed bright prospects and would lead to win-win results.
By Zhao Luyang
---