News Center

My CIIE Story | Wei Hua: Expo expands Swarovski's presence in China Release date: 2022-11-23
Source:China International Import Expo Bureau
Editor's Note: The fifth CIIE has successfully concluded. The "My CIIE Story" activity has received a large number of contributions from people from all over the world and has published more than 90 articles and videos by far.
Swarovski has been in the Chinese market for decades, and it has since 2020 participated in the CIIE for three consecutive years. Through the CIIE, Swarovski has been better integrated into the Chinese market and benefited from China's development opportunities.
The CIIE has inspired Swarovski with new product design ideas. At the expo, we're able to communicate with distributors, experts, and media who have known our brand and have unique insights into the Chinese market. They inspired us to combine Chinese culture with our product design.
During this year's Spring Festival and Qixi Festival, Swarovski launched two series of products, Red Signum and Cariti, which feature Chinese cultural elements and have posted strong sales performances.
The CIIE is also a good platform for Swarovski to expand its business in China. We have seen the great resilience and potential of China's consumer market at the expo and this has strengthened our confidence.
In July 2021, Swarovski's Shanghai office became the company's regional headquarters and assumed full control over its crystal business in China. At the fourth CIIE, Swarovski announced the launch of Asia's first flagship store at Shanghai's Hong Kong Plaza. The store opened one month later on Dec 22 and featured many products that have been showcased at the CIIE.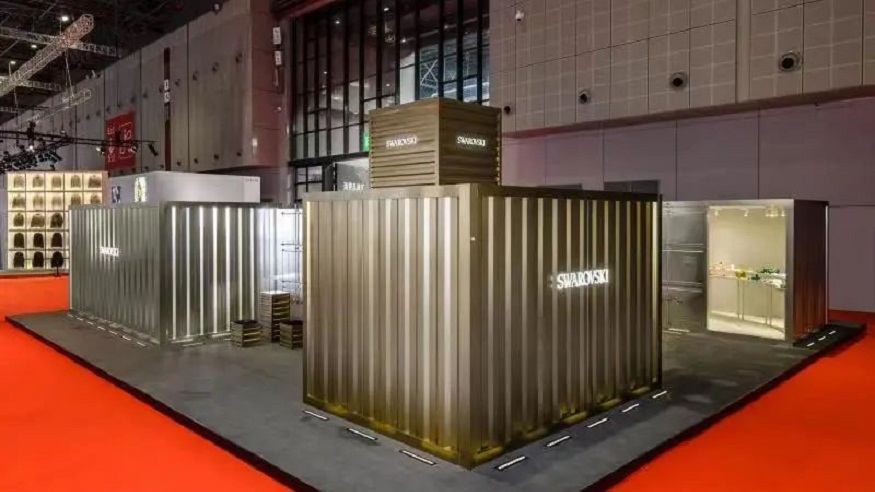 Swarovski's booth at the third CIIE. [Photo/CIIE Bureau]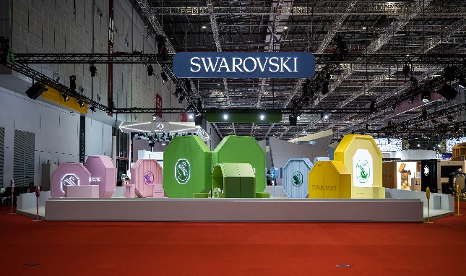 Swarovski's booth at the fourth CIIE. [Photo/CIIE Bureau]
Swarovski has also made many new friends through the CIIE. In 2021, we became a member of the sustainable fashion and lifestyle special committee of the CIIE Enterprise Alliance and have since had many discussions with other members on environmentally friendly lifestyles.
During the fifth CIIE that just concluded in Shanghai, we showcased the new layout for our retail stores as well as our efforts in sustainable growth.
As Swarovski's biggest market around the globe, China plays a significant role in our brand transformation and further development. We hope to strengthen our cooperation with Chinese governments and partners through the CIIE.
By Wei Hua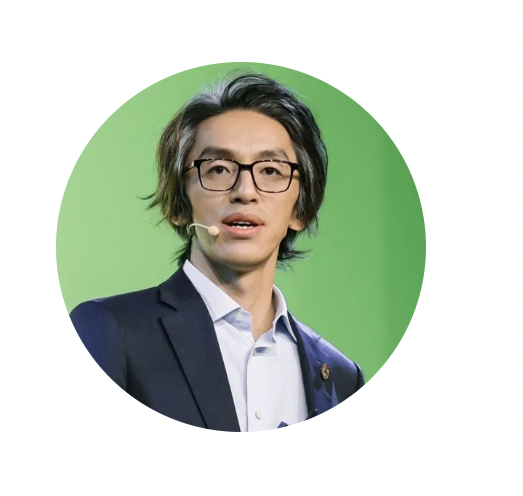 The author is the managing director of finance and administration at Swarovski Greater China.
---