News Center

6th CIIE shines spotlight on sports and digitalization in Chengdu Release date: 2023-09-19
Source:China International Import Expo Bureau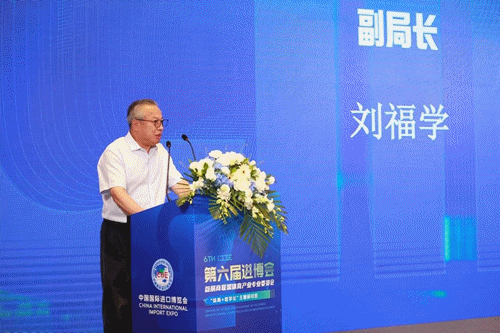 Participants give speeches at the seminar. [Photo/CIIE Bureau]
The special committee for sports industry of the sixth China International Import Expo Enterprise Alliance held a seminar in Chengdu, Sichuan province on Sept 15.
The seminar, which was focused on sports and digitalization, involved participants from institutions, academies and companies including Nike, Skechers, and PwC.
Liu Fuxue, deputy director-general of the CIIE Bureau, said that exhibitors from the sporting goods and events special section will showcase their latest technologies and products at the expo this year with the aim of helping the public embrace a healthy life through sports.
Chen Youqing, deputy director of the Department of Commerce of Sichuan province, noted that the province's sports consumption is developing rapidly and has enormous potential for further growth.
According to Chen, the per capita sports consumption of Sichuan residents in 2022 exceeded 2,000 yuan ($275), while the scale of sports consumption exceeded 160 billion yuan. Chen said he hopes to see more communication and cooperation with CIIE exhibitors.
She Duanzhi, vice-president for government and public affairs for Greater China at Nike, the president of the CIIE Enterprise Alliance's sports industry special committee, said Nike has been looking to speed up the digitalization of the sports industry and promote sustainable development.
By Zhao Guangmei
---