News Center

Chinese vice premier stresses solid preparations for first import expo Release date: 2018-08-02
Source:Xinhua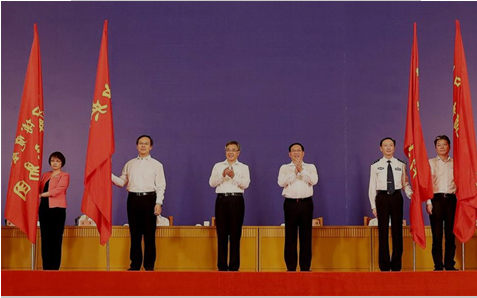 Chinese Vice Premier Hu Chunhua on July 27 called for sound preparations for the first China International Import Expo scheduled for November.
Hu, also a member of the Political Bureau of the Communist Party of China Central Committee, made the remarks at a conference marking the 100-day countdown to the opening of the expo.
The expo is planned, proposed and pushed forward by Xi Jinping, general secretary of the CPC Central Committee, Hu said. It is an important decision made by the CPC Central Committee with Xi at the core to pursue a new round of opening-up at a higher level, Hu said.
Hu added that holding the expo is also an important move to firmly support trade liberalization and open China's market.
Hu called for more thorough, detailed and solid preparations, stressing that coordination is needed to ensure the expo a success.
Hu also inspected the venue of the expo and unveiled the logo and mascot for the expo.
The expo will be held in Shanghai on November 5-10.
---