News Center

Vice Premier presided over 2nd preparation meeting of CIIE Release date: 2018-05-07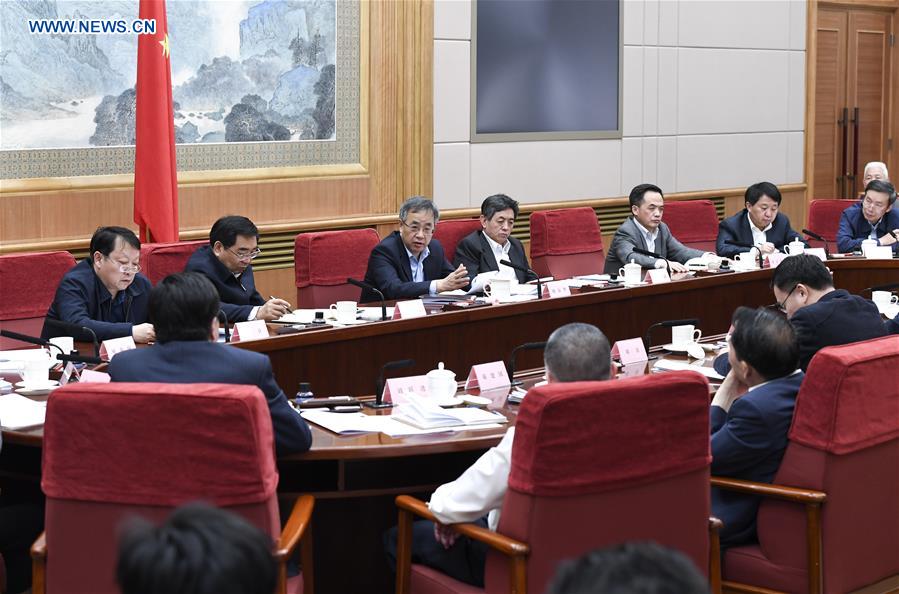 The second meeting of the Preparatory Committee for the first China International Import Expo was held in Beijing on April 16. Hu Chunhua, member of the Standing Committee of the Political Bureau of the Communist Party of China, Vice Premier of the State Council and Director of the Preparatory Committee, presided over the meeting and delivered a speech.
He stressed that the Expo has been an important initiative of the Chinese government to implementing a new round of high-level opening-up, as well as a major measure to actively open the market up to the world. Under the guidance of President Xi Jinping's Thoughts on Socialism with Chinese Characteristics for a New Era, the preparations should be steadily advanced through an in-depth study of Xi's important instructions and spirits. Concrete measures and tasks should be implemented on basis of the government work report.
Hu said that the Party Central Committee has attached great importance to the Expo. As President Xi requires, great efforts should be made to ensure a world-leading and extraordinary Import Expo which reaches the highest level of international standards. Therefore, its preparatory work should be started at a higher level and implemented under stricter requirements to achieve the Expo's goals of "first-class enterprises, products, environment, services, and outcomes." Distinctive features of the expo as a national exhibition, an enterprise exhibition and a forum will be highlighted to make the Expo a good model of high-level opening-up.
He also stressed that, the heavy preparatory work must be completed within a limited time. In order to effectively strengthen the Party's leadership over the preparations, the Overall Plan of the China International Import Expo, the Implementation Scheme of the China International Import Expo and a detailed preparatory plan have been worked out to clarify the tasks, persons in charge, timetable and countdown schedule, as well as to assist in the works of exhibition invitation, investment attraction, foreign affairs reception, security, venue upgrading, city safeguard and media publicity. He also noted that a command center should be organized to supervise the work progress. People from different areas, departments and units must work closely together to make the Expo a complete success.
On April 14 and 15, Hu examined the renovation work at the expo venue in Shanghai and listened to a report on the preparatory progress. He also carried on field surveys at certain foreign trade companies and learned about the current situation of foreign trade and enterprise employment.
Member units of the Preparatory Committee for the first China International Import Expo and related personnel also attended the meeting.
---