News Center

Shanghai mayor invites Italian companies to participate in the upcoming import expo Release date: 2018-09-06
Source:Shanghai Daily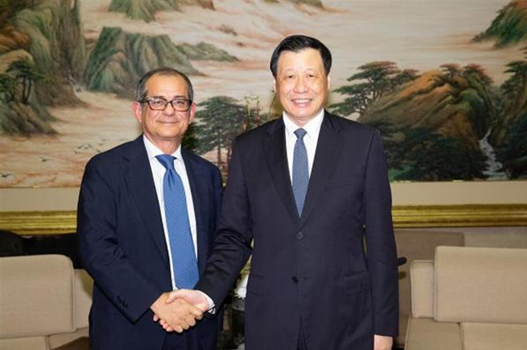 Shanghai Mayor Ying Yong met Giovanni Tria, Italian minister of Economy and Finances, and his delegation last Friday.
Ying said China and Italy have shared a long history dating back to the ages of the Silk Road more than 2,000 years ago. Since the two countries established full strategic partnership, the two sides have been strengthening their political and diplomatic ties and cooperation in trade.
Shanghai has close connection to Italy and it has formed twin city tie with Milan. Openness is the city's more important quality and advantage. The city's prosperity is largely due to China's policy of opening-up and reforms, and it's positioned as the testing field of the country's reforms.
The city has recently introduced 100 measures to further open up its finance, modern services, and advanced manufacturing industries in accordance with President Xi Jinping's remarks at the Boao Forum for Asia.
This November, Shanghai will host the first China International Import Expo and the city welcomes Italy to participate in the Expo.
The city is willing to strengthen the cooperation in trade, exhibitions, and cultural industries with Italy, and it welcomes more Italian companies to invest and branch into Shanghai.
Tria said Shanghai is an open city and it plays an important role in implementing the Belt and Road Initiative. Italy is willing to support Shanghai's construction of the "five centers" and it hopes to strengthen the cooperation with Shanghai in finance, technologies, medical, environmental protection, and tourism industries.
Ettore Sequi, Italy's ambassador to China, also attended the meeting.
---