Chinese vice premier attends opening of 3rd CIIE, tours exhibition 发布日期: 2020年11月06日
来源:Xinhua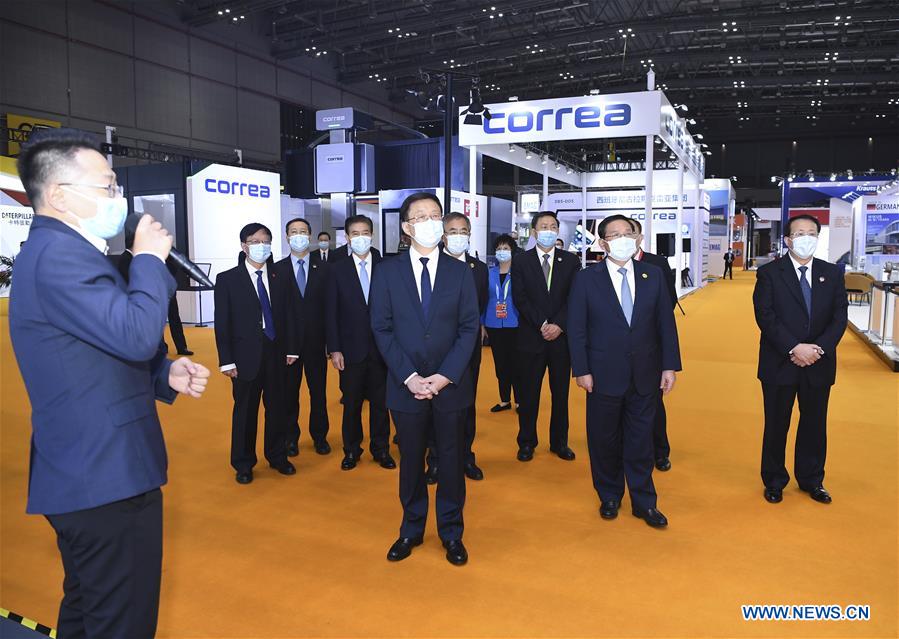 Chinese Vice Premier Han Zheng, also a member of the Standing Committee of the Political Bureau of the Communist Party of China Central Committee, visits the National Exhibition and Convention Center (Shanghai), before attending the opening ceremony of the third China International Import Expo (CIIE), in east China's Shanghai on Nov. 4, 2020. (Xinhua/Yan Yan)
Chinese Vice Premier Han Zheng on Wednesday attended the opening ceremony of the third China International Import Expo (CIIE) in Shanghai.
Han, who is also a member of the Standing Committee of the Political Bureau of the Communist Party of China Central Committee, toured the exhibition before the ceremony.
While going around the exhibition center, Han talked with heads of companies participating in the expo.
China is a large market with the greatest potential in the world, and it welcomes enterprises from all countries to actively explore the market and share the opportunities here, he said.
Han encouraged investors worldwide to invest in China, hoping that multinational companies will increase their investment in the market and contribute to building an open world economy.
Up to 70 percent of the world's top 500 companies that participated in the first two expos are present at the third CIIE.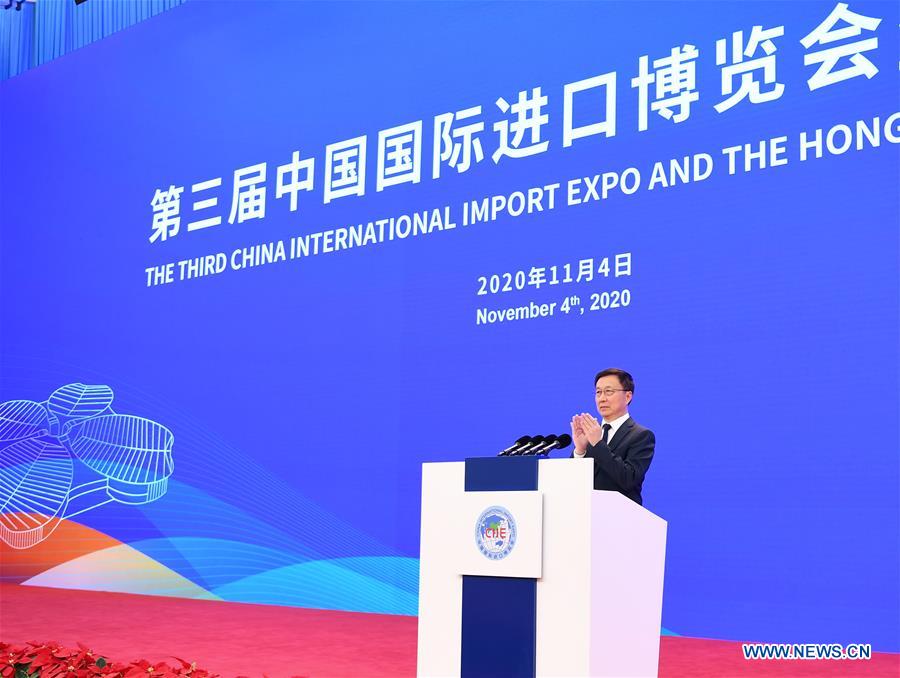 Chinese Vice Premier Han Zheng, also a member of the Standing Committee of the Political Bureau of the Communist Party of China Central Committee, attends the opening ceremony of the third China International Import Expo (CIIE) in east China's Shanghai on Nov. 4, 2020. (Xinhua/Yan Yan)
---