News Center

CIIE fruit exhibitors embrace digitalization Release date: 2022-03-22
Source:Multiple
Businesses involved in the digital economy are showing more confidence in China as the country's 2022 Government Work Report showed a stronger focus on the sector. Many fruit sellers, including Joy Wing Mau and Dole, have accelerated their efforts in intelligent and digital transformation.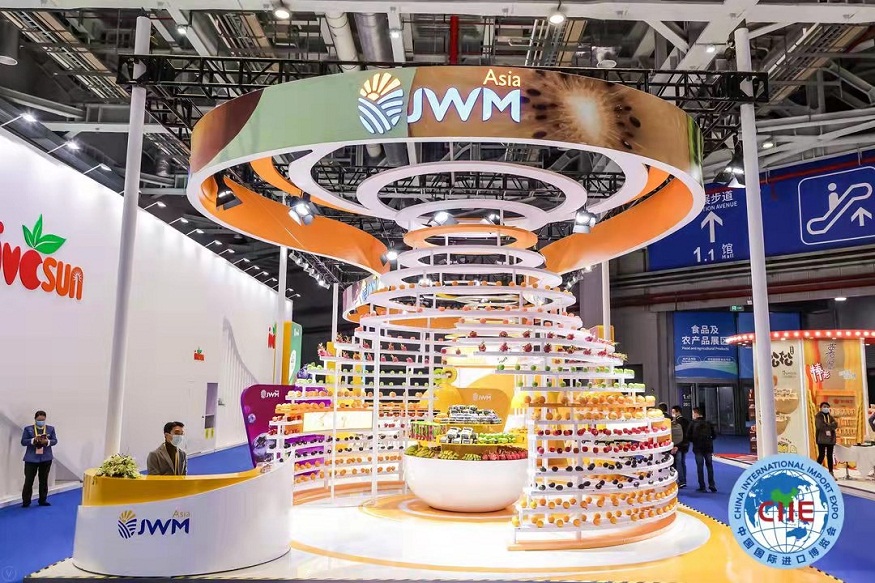 The overseas branch of JWM has a booth at the food and agricultural products exhibition area at the fourth China International Import Expo. [Photo/CIIE Bureau]
JWM, which has participated in the China International Import Expo for the past four years, displayed many high-quality fruits including blueberries and bananas at the fourth CIIE in 2021. With an efficient distribution network and many cold chain logistics centers in China, the company provides services for over 5,000 supermarkets, more than 20,000 fruit shops and many online shopping platforms in China.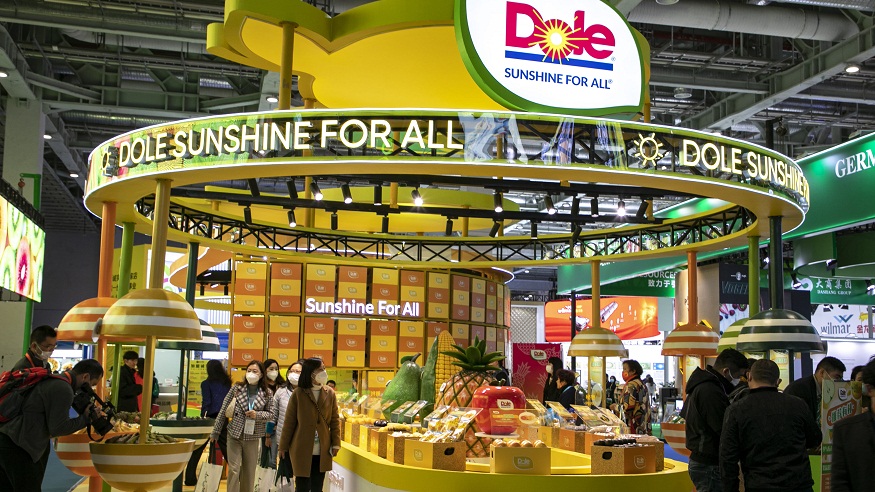 The booth of Dole attracts many visitors during the fourth CIIE. [Photo/IC]
At the fourth CIIE, Dole showcased Belgian red conference pears for the first time in Asia. To ensure the freshness and quality of the fruit, Dole has built 12 modern processing and distribution centers in cities including Shanghai and Beijing. Its advanced cold-storage system can maintain the ideal temperatures and humidity levels required for storing different fruits.
Dole has confirmed its participation in the fifth edition.
Sources: Science and Technology Daily, cnr.cn, The Paper, jiemian.com
---