News Center

CIIE exhibits aimed at vulnerable groups Release date: 2022-03-14
Source:Multiple
The 2022 Beijing Paralympic Winter Games that ended on March 13 has shown how intelligent technologies can benefit people with disabilities. During the fourth China International Import Expo last November, many exhibitors also presented solutions to help vulnerable groups.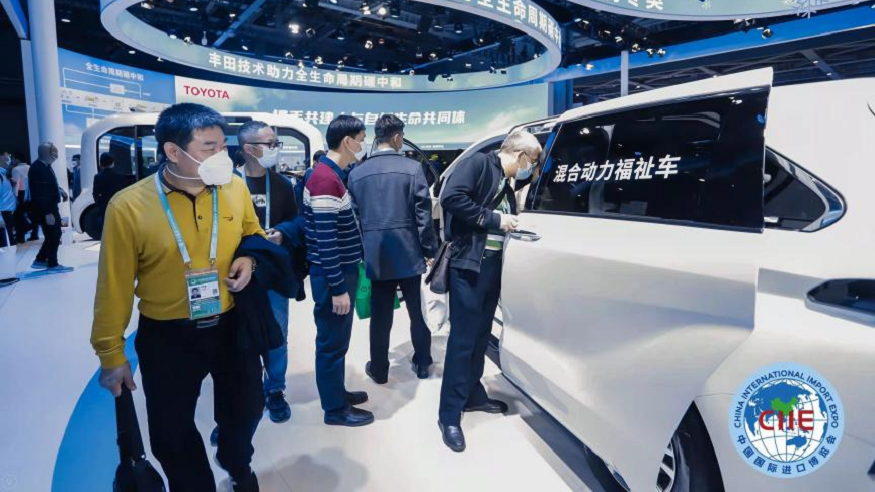 Visitors look at a hybrid Toyota Sienna Auto Access Seat in the automobile exhibition area of the fourth CIIE. [Photo/CIIE Bureau]
At the fourth CIIE, Japanese automotive manufacturer Toyota displayed a Sienna Auto Access Seat which helps people with disabilities, the elderly and pregnant women enter and exit vehicles.
The back seats of the car can be rotated, lowered and extended to an appropriate position for passengers to board.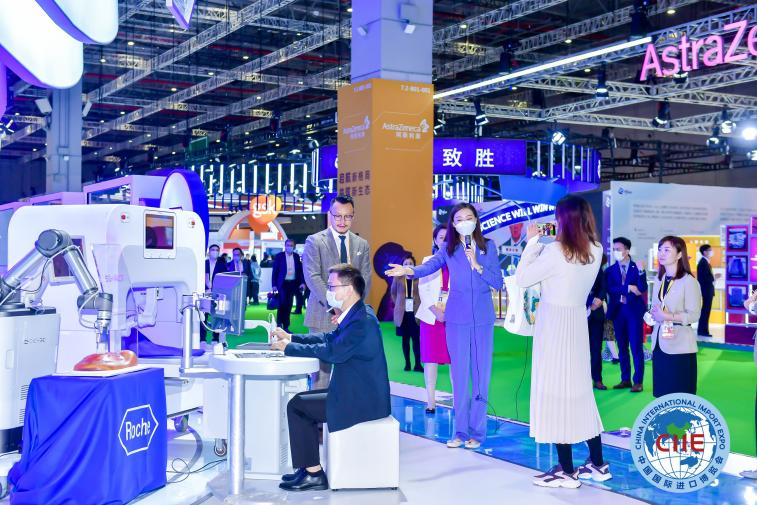 A smart nursing bed at the booth of AstraZeneca attracts many visitors. [Photo/CIIE Bureau]
Biotechnology company AstraZeneca exhibited a 5G smart nursing bed at the fourth CIIE. Equipped with chips, artificial intelligence and ultraquiet technologies, the bed can be connected to other medical devices, monitor patients' vital signs, and help them receive high-quality healthcare services even at home.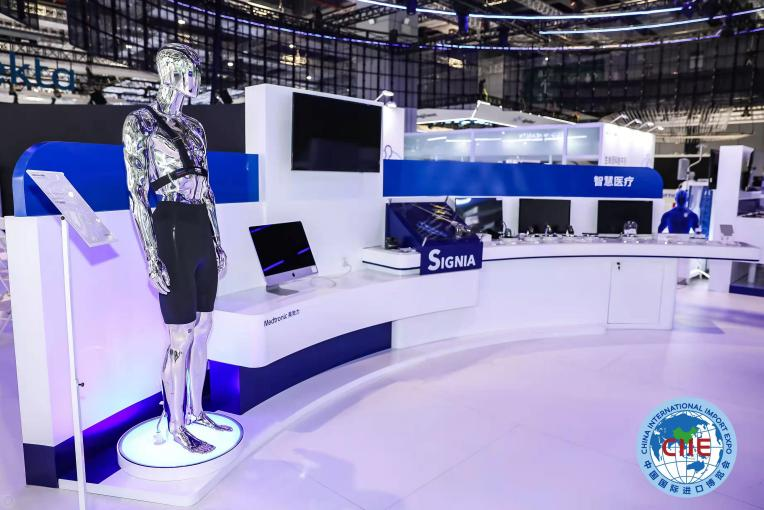 Medtronic displays a surgical robot at the fourth CIIE. [Photo/CIIE Bureau]
Medical device company Medtronic displayed the Mazor X Stealth Edition robotic guidance system for spinal surgeries in the medical equipment and healthcare products exhibition area of the fourth CIIE.
The system has a nail placement accuracy of 99.5 percent and can reduce the length of a patient's hospital stay by 55 percent. It can provide spine surgeons with pre-operative planning, precise surgical approach guidance and real-time visualization of the implant entering the anatomy.
Sources: Shanghai Observer, cnr.cn, chinanews.com
---