News Center

Shanghai gears up for fifth CIIE Release date: 2022-10-21
Source:chinadaily.com.cn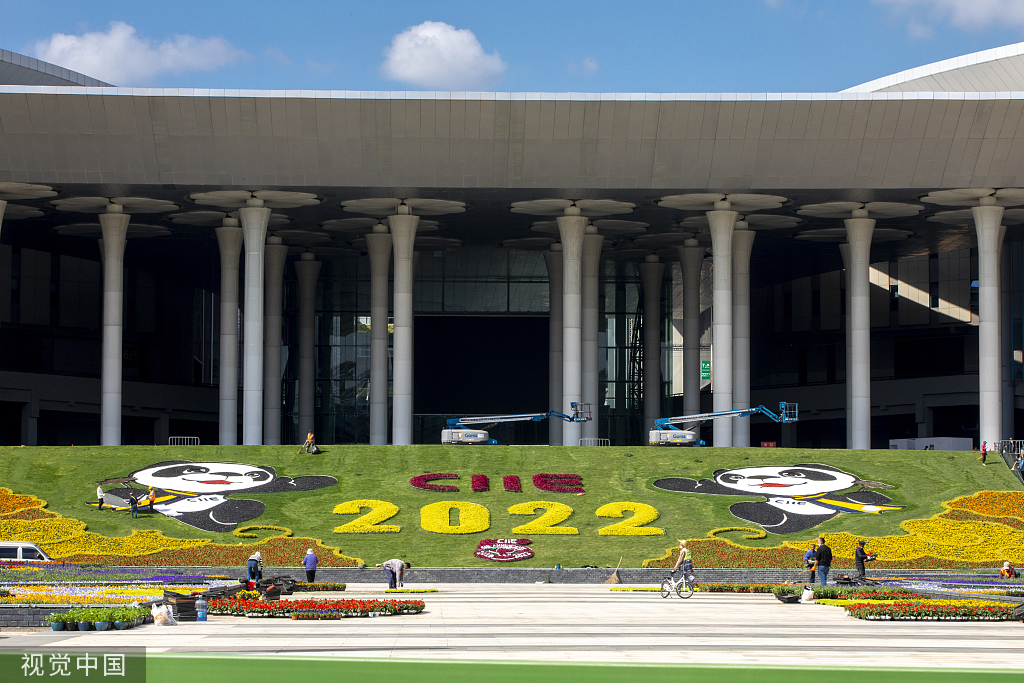 Workers decorate the south square of the National Exhibition and Convention Center (Shanghai), where the fifth CIIE is to kick off in November, on Oct 18, 2022. [Photo/VCG]
The fifth China International Import Expo is set to kick off in Shanghai on Nov 5 this year, attracting over 280 world's top 500 companies and industry-leading enterprises.
Over the past four years, more and more multinational enterprises have joined the CIIE family, seizing the opportunities as China's further opens up its vast domestic market.
Statistics from the Ministry of Commerce showed that exhibitors of the first four CIIE launched more than 1,500 new products, technologies and services, with a cumulative intended transaction value of over $270 billion.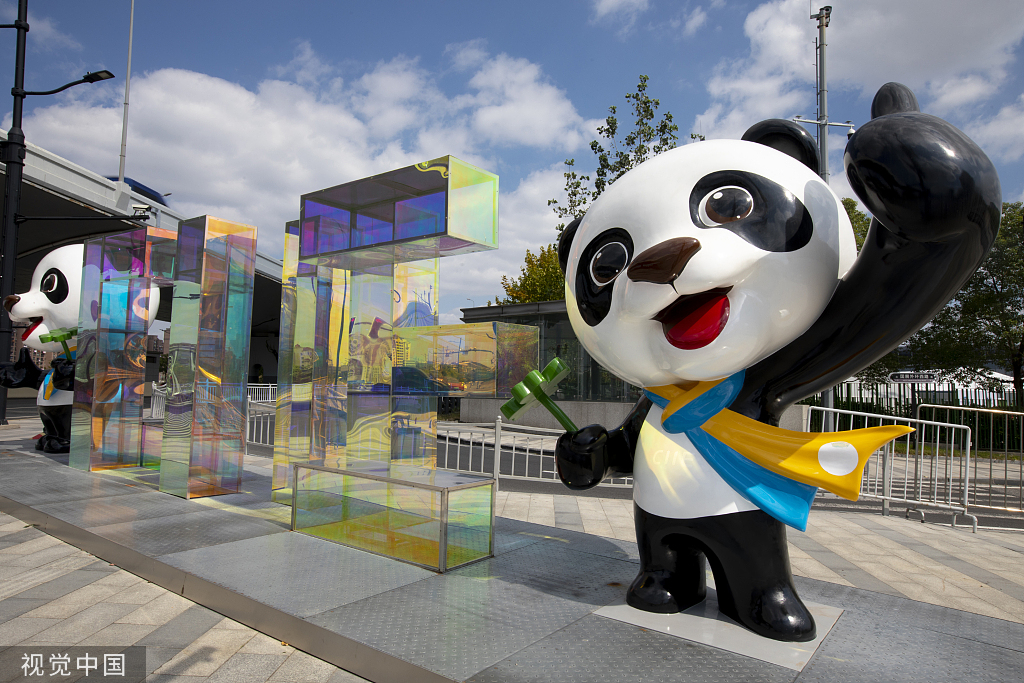 The mascot of CIIE is seen outside the National Exhibition and Convention Center (Shanghai) on Oct 18, 2022. [Photo/VCG]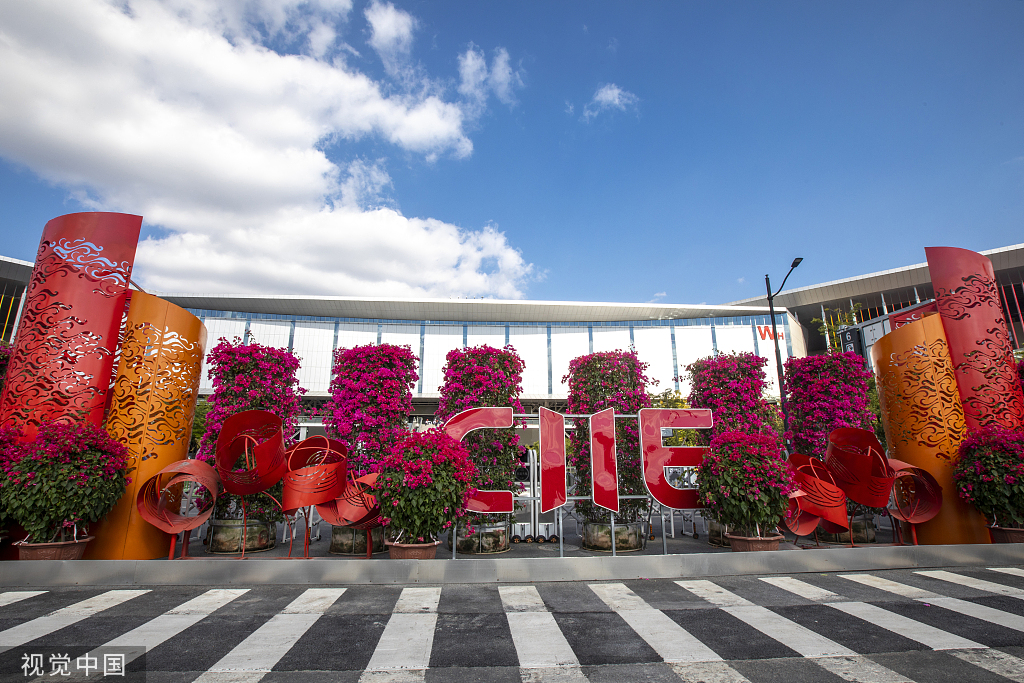 CIIE-themed flower decorations are seen outside the National Exhibition and Convention Center (Shanghai) on Oct 18, 2022. [Photo/VCG]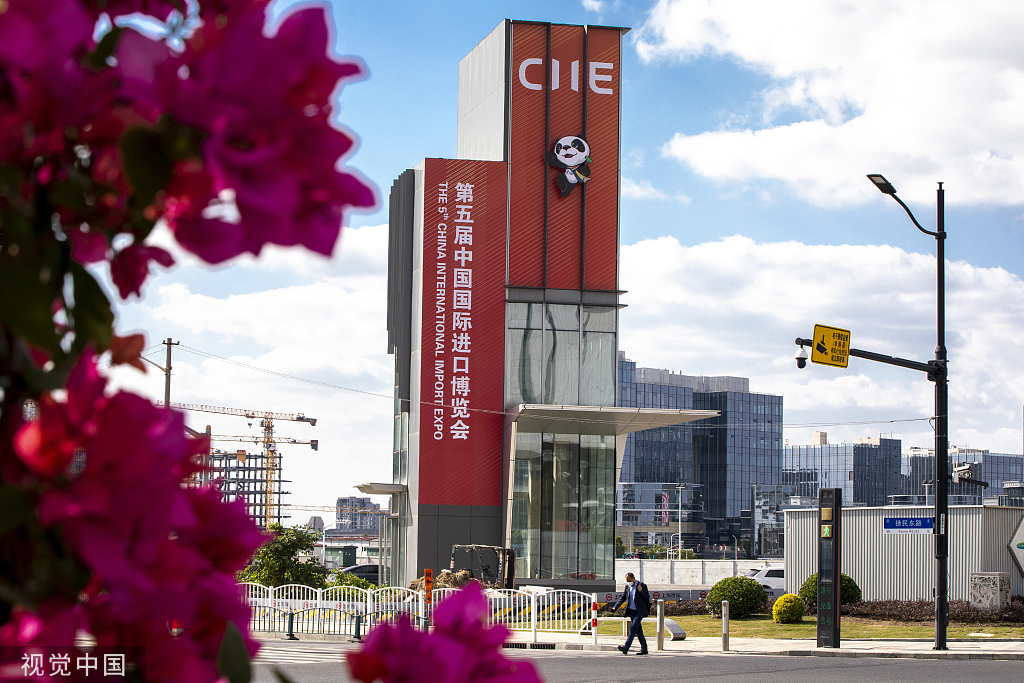 Posters of the fifth CIIE are seen in Shanghai on Oct 18, 2022. [Photo/VCG]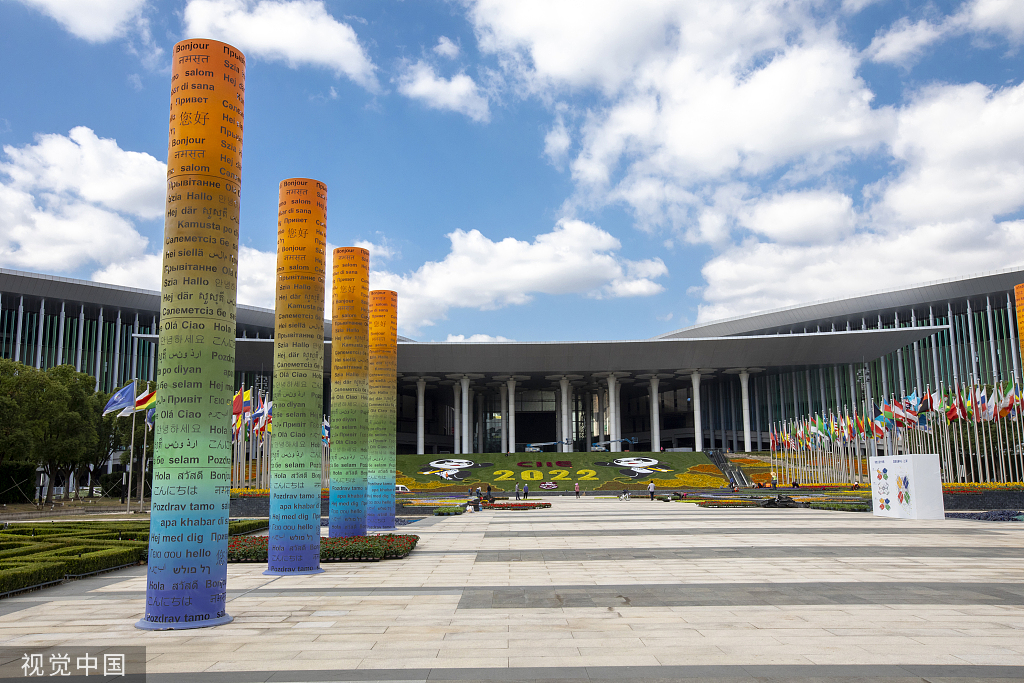 The south square of the National Exhibition and Convention Center (Shanghai), where the fifth CIIE is to kick off in November, on Oct 18, 2022. [Photo/VCG]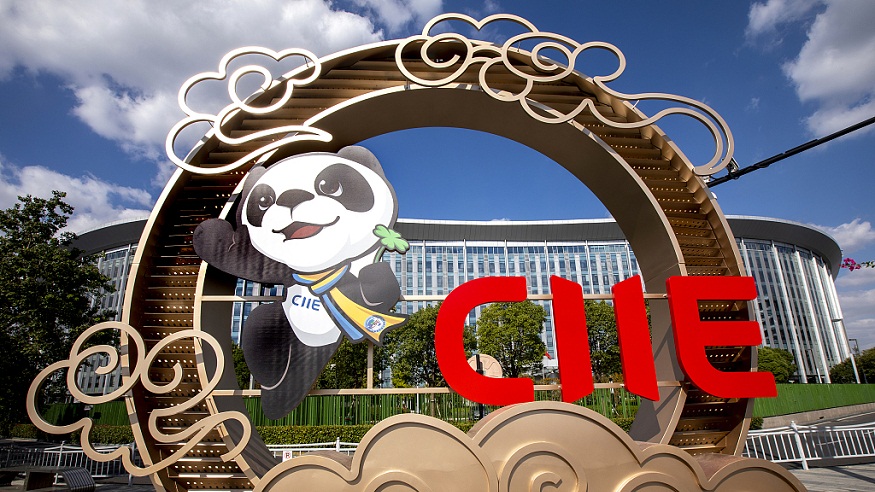 The mascot of CIIE is seen outside the National Exhibition and Convention Center (Shanghai) on Oct 18, 2022. [Photo/VCG]
---