News Center

Country tours at CIIE|Fiji, China get closer via import expo Release date: 2021-09-27
Source:China International Import Expo Bureau
Promotional video of the online country exhibition of the fourth China International Import Expo.
Editor's Note: The country exhibition is an important part of the China International Import Expo, embodying China's efforts to open up and practice major-country diplomacy with Chinese characteristics. The country exhibition of the fourth CIIE will be held online. This series of stories will present the highlights of participating countries.
More and more Chinese consumers have gotten to learn about Fiji in recent years as the island country in the South Pacific Ocean has been showcasing its products and culture at the China International Import Expo.
A great number of small and medium-sized enterprises from Fiji have clinched deals during the CIIE, and many of the country's renowned exports like natural mineral water, beer, and skincare products have become popular in China. During the third expo in 2020, Noni Tea (Fiji) Ltd signed five letters of intent for cooperation and received orders valued at $1 million.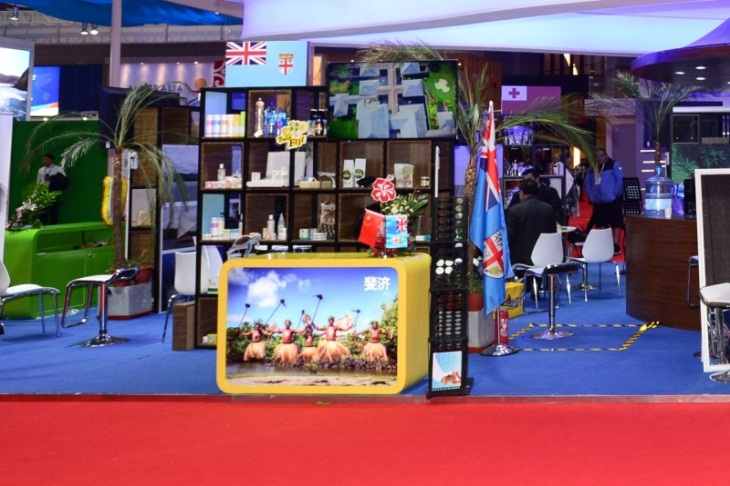 The Fiji Pavilion at the first China International Import Expo. [Photo/China International Import Expo Bureau]
"The CIIE shows China's great strength in effectively controlling the COVID-19 pandemic and its determination to open up. Overseas Chinese-owned companies, just like us, can have access to more business resources and better conduct international trade through the expo," said Simon Chen, director of Noni Tea.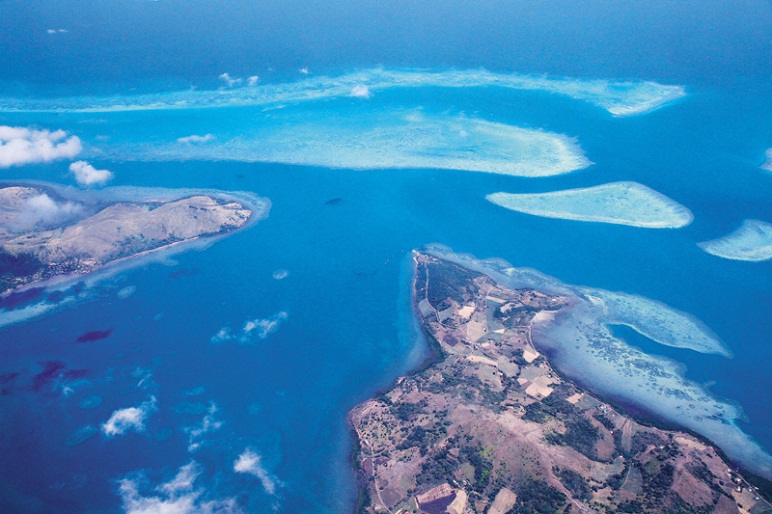 A scenic view of the island country of Fiji. [Photo/CFP]
Fiji has a total land area of around 18,000 square kilometers and a population of about 900,000 people. It will highlight its beautiful landscapes as well as economic and cultural advantages at the online country exhibition of the fourth CIIE.

Fiji and China enjoy close economic and trade ties. In the first seven months of 2021, the foreign trade volume between the two countries reached $250 million, up 47 percent year-on-year. China imported goods worth $36.41 million during the period, a 596 percent year-on-year rise. In addition, Fijian companies had invested $5.5 million in China by the end of 2020.
By Zhao Luyang
---