News Center

First overseas CIIE exhibits clear customs Release date: 2022-09-22
Source:China International Import Expo Bureau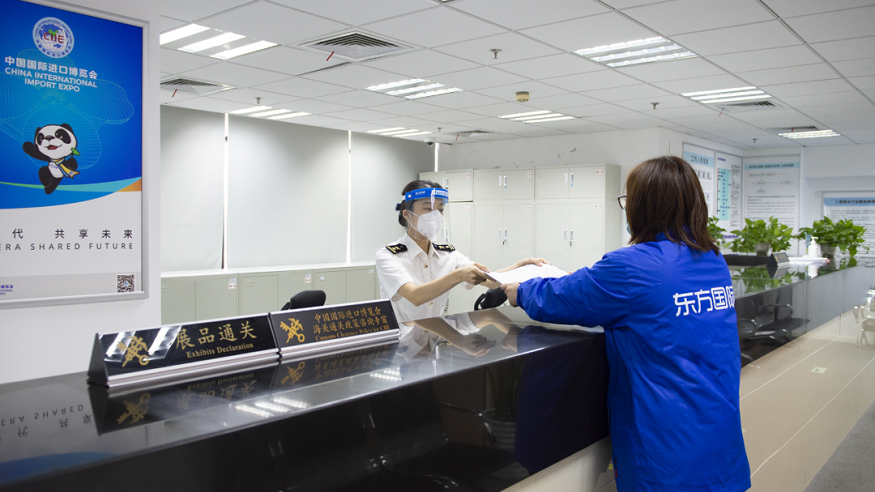 An officer deals with the customs clearance procedures for the exhibits. [Photo/CIIE Bureau]
Twenty-five valuable works by jewelry artist Wallace Chan were successfully transported from Hong Kong to Shanghai and cleared customs in just a few minutes on Sept 20.
The 560-million-yuan ($79.42-million) jewelry artworks will make their debut in the Chinese mainland at the fifth China International Import Expo. They were the first CIIE exhibits declared at customs and among them is a classic work by Chan, named Stilled Life, which is a brooch that looks like a cicada standing on a bamboo leaf.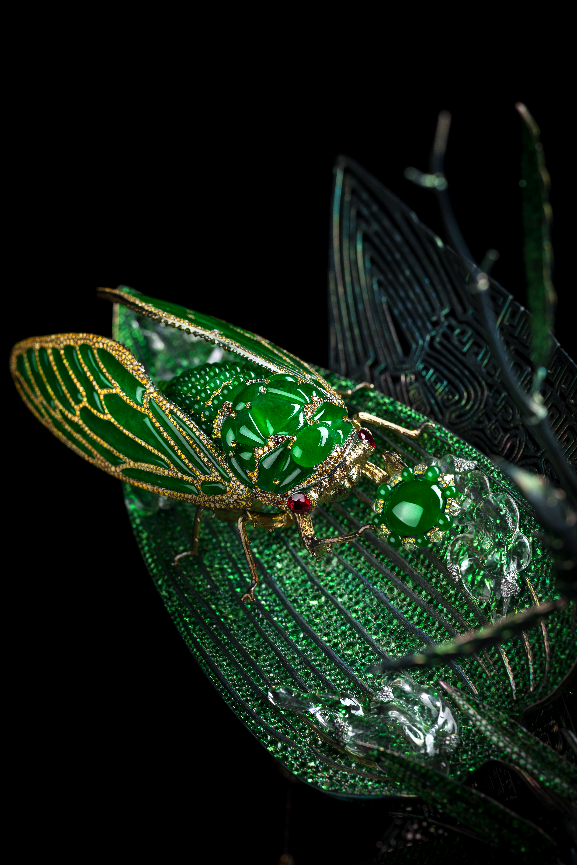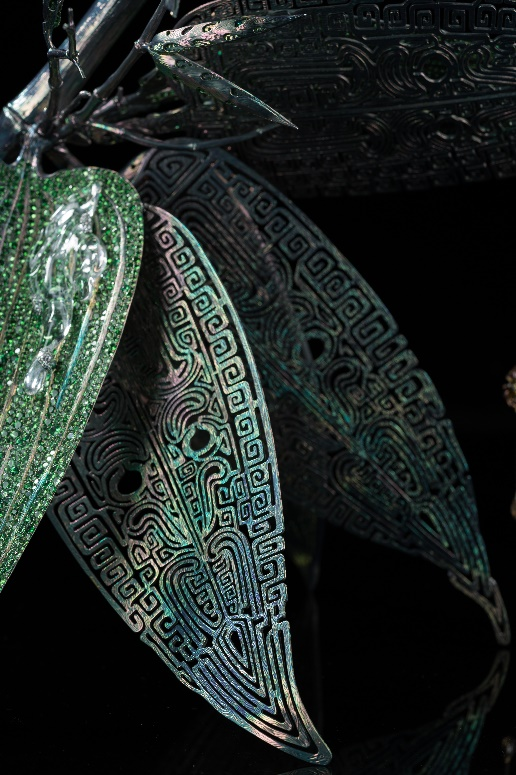 The brooch Stilled Life is made of imperial jadeite and other gemstones. The wings of the cicada are made using a jade cutting and polishing technique invented by Chan in 2002. [Photo/CIIE Bureau]
More than 100 works by Chan will be showcased at the fashion and jewelry section of the CIIE's consumer goods exhibition area. The section will feature a variety of high-end consumer products from around the world, including clothing, bags and artworks.
Chan is the first Chinese artist invited to the Paris Biennale des Antiquaires, an important international art event. His creations can even be found in the permanent collection of the British Museum.
To help exhibitors overcome the negative impact of the COVID-19 pandemic and global economic uncertainty, the fifth CIIE has reduced transportation fees. Authorities and CIIE partners, including customs department, the Bank of China, and China Pacific Insurance Co, have also improved their services related to customs clearance and tariffs for exhibitors.
By Zhao Luyang
---