News Center

CIIE exhibitors discuss on green, smart home appliances in Hangzhou Release date: 2023-09-14
Source:China International Import Expo Bureau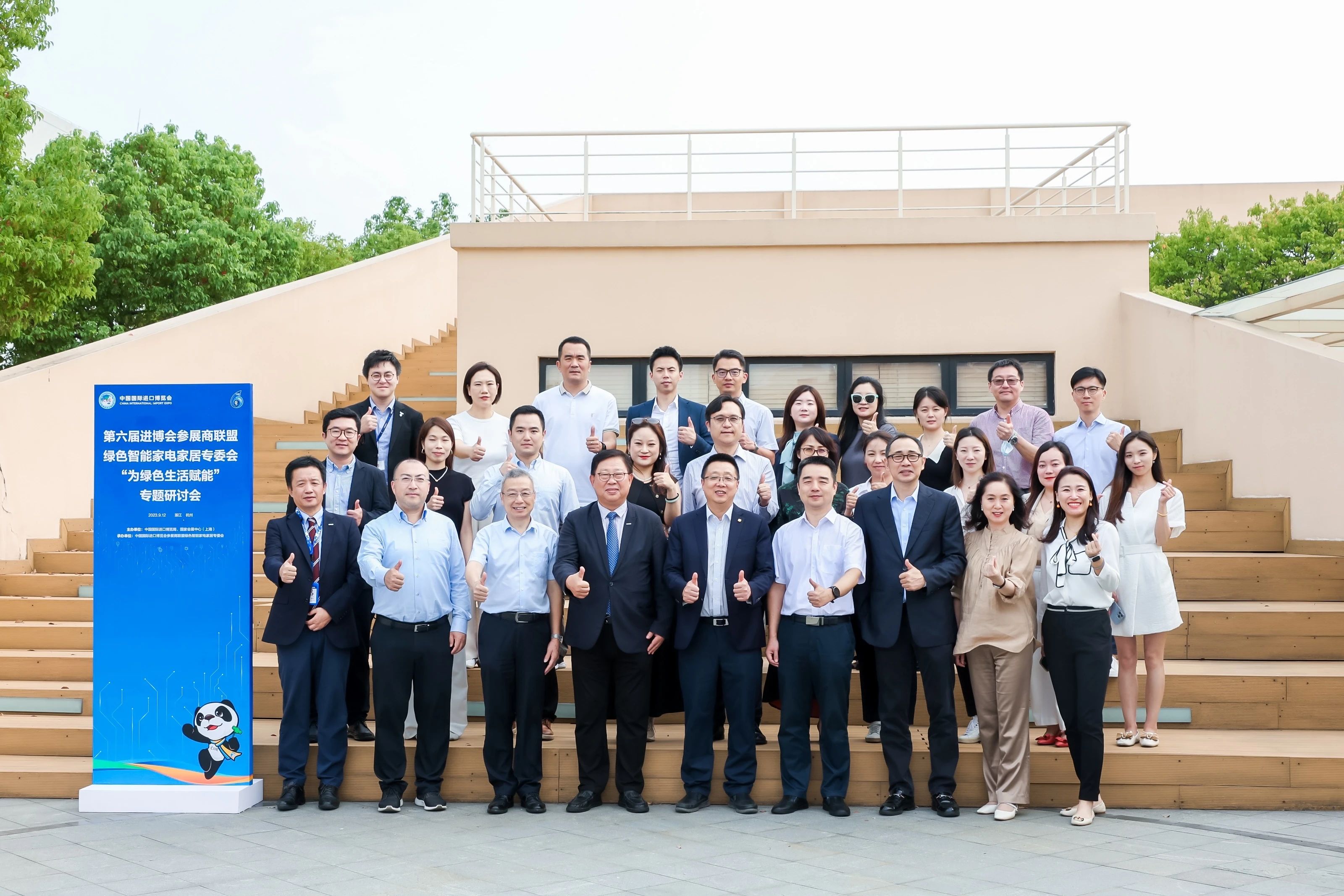 A group photo of representatives attending the seminar. [Photo/CIIE Bureau]
The green and intelligent home appliances and furnishings special committee of the 6th China International Import Expo Enterprise Alliance held a seminar on Sept 12 in Hangzhou, Zhejiang province, where representatives from the special committee explored the sustainable development path of the industry.
Fourteen member companies of the special committee took part in the event, including Panasonic, BSH Home Appliances, Ikea, and Kärcher.
Ning Feng, president of the National Exhibition and Convention Center (Shanghai), the venue for the annual CIIE, said the special committee has played a leading role in promoting the development of the expo's green and smart home appliances section.
Spanning over 80,000 square meters, this year's consumer goods exhibition area will showcase several customized, limited, green, smart and innovative products, according to Ning.
Zhao Bingdi, president of Panasonic China, said the company will attend the CIIE for the sixth consecutive year this November. As the president of the special committee, Panasonic will continue to work with other member companies to further promote the sustainable development of the industry and contribute to China's economic growth.
During the event, Li Fuchun, secretary general of Shanghai Household Electric Appliance Profession Association, released a report on the development of China's home appliance industry in 2023, offering insights and forecasting trends for participants of the event.
By Zhao Guangmei

---