News Center

Booth layout for trade in services exhibition area at 6th CIIE released Release date: 2023-09-14
Source:China International Import Expo Bureau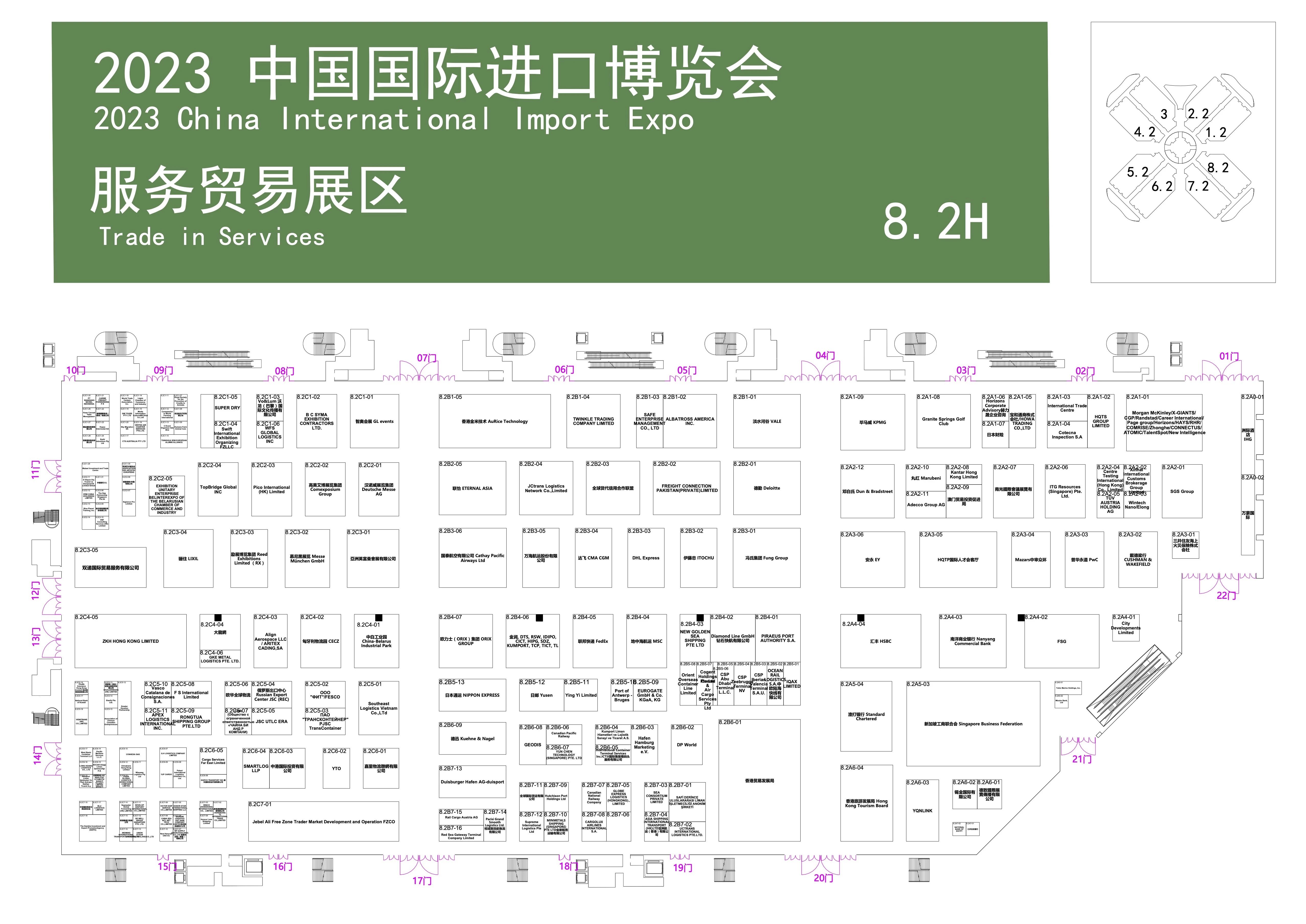 The booth layout for the trade in services exhibition area of the sixth China International Import Expo, which will take place in Shanghai this November, was released recently.
Spanning about 30,000 square meters, this year's trade in services exhibition area will feature five sections for commercial logistics, consulting services, financial services, culture and tourism, and comprehensive services. More than 300 enterprises, including 15 Fortune Global 500 companies, will set up their booths in this exhibition area.
The booth layouts for the food and agricultural products, automobile, medical equipment and healthcare products, intelligent industry and information technology, and consumer goods exhibition areas were released earlier this month.

The sixth CIIE welcomes participants from governments, industries, academia, and research institutes to engage with exhibitors from across the world.
The booking of booths for the seventh CIIE has started. Those who wish to attend the seventh CIIE as exhibitors can click the link (https://www.ciie.org/exhibition/f/book/register?locale=en) or contact exhibition@ciie.org for further assistance.
Professional visitors who wish to attend the sixth CIIE can submit their applications through this link (https://www.ciie.org/ciie/f/visitor/pre-book?locale=en), or via the mobile app or WeChat mini program of the CIIE. To those who have participated in the previous editions, a special registration link allowing them to directly submit applications will be provided via email.
By Zhao Guangmei
---