News Center

Hongqiao forum unveils more guests, topics Release date: 2023-09-19
Source:China International Import Expo Bureau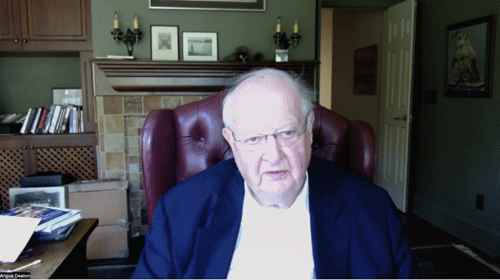 Guests deliver speeches at the Hongqiao forum event. [Photo/CIIE Bureau]
More guest speakers and topics for the sixth Hongqiao International Economic Forum, a crucial part of the sixth China International Import Expo, were unveiled during an event on Sept 15, which marked the 50-day countdown to the opening of the expo.
The event featured officials from international organizations and representatives from CIIE exhibitors as well as members of the Hongqiao forum, including Bank of China, 3M, and Pepsi.
Angus Deaton, a Nobel Laureate in Economics, delivered remarks via video at the event. Deaton will participate in the parallel session themed "Understanding New Consumption Trends and Tapping New Consumption Potential".
Turing Award winner Jack Dongarra, who will attend the parallel session themed "Intelligent Technology and Future Industry Development", also delivered remarks via video. He said that the rapid development of intelligent technology, supercomputers and artificial intelligence is making computing faster and that more and more tech giants, including Chinese companies, are now faced with opportunities that will eventually reshape the industry of the future.
Wang Dawei, economics affairs officer at the United Nations Conference on Trade and Development, gave a briefing on the sub-forum themed "Driving Green Investment and Trade to Jointly Build Global Eco-Civilization". He believes the forum will promote more international conversation and cooperation.
By Zhao Guangmei

---