News Center

Registration for trade and investment matchmaking conferences during 6th CIIE starts Release date: 2023-09-25
Source:Registration for trade and investment matchmaking conferences during 6th CIIE starts
Registration for the trade and investment matchmaking conferences of the sixth China International Import Expo has started.
This year's matchmaking conferences have been upgraded to improve efficiency.
Exhibitors and buyers who have signed up for the sixth CIIE can register the following five major matchmaking conferences that will be held at the Hall 8.1 and 1.2 of the National Exhibition and Convention Center (Shanghai) from Nov 6 to 8 for free.
1. Industry-themed conferences
Centered on the six exhibition areas and the innovation incubation special section, 29 conferences will be held each day to provide efficient negotiations between exhibitors and buyers.

2. SMEs matchmaking conferences
Conferences will be organized for small and medium-sized enterprises in the food and agricultural products and consumer goods exhibition areas. Supermarkets, retail distributors, e-commerce platforms, and regional purchasers will be invited.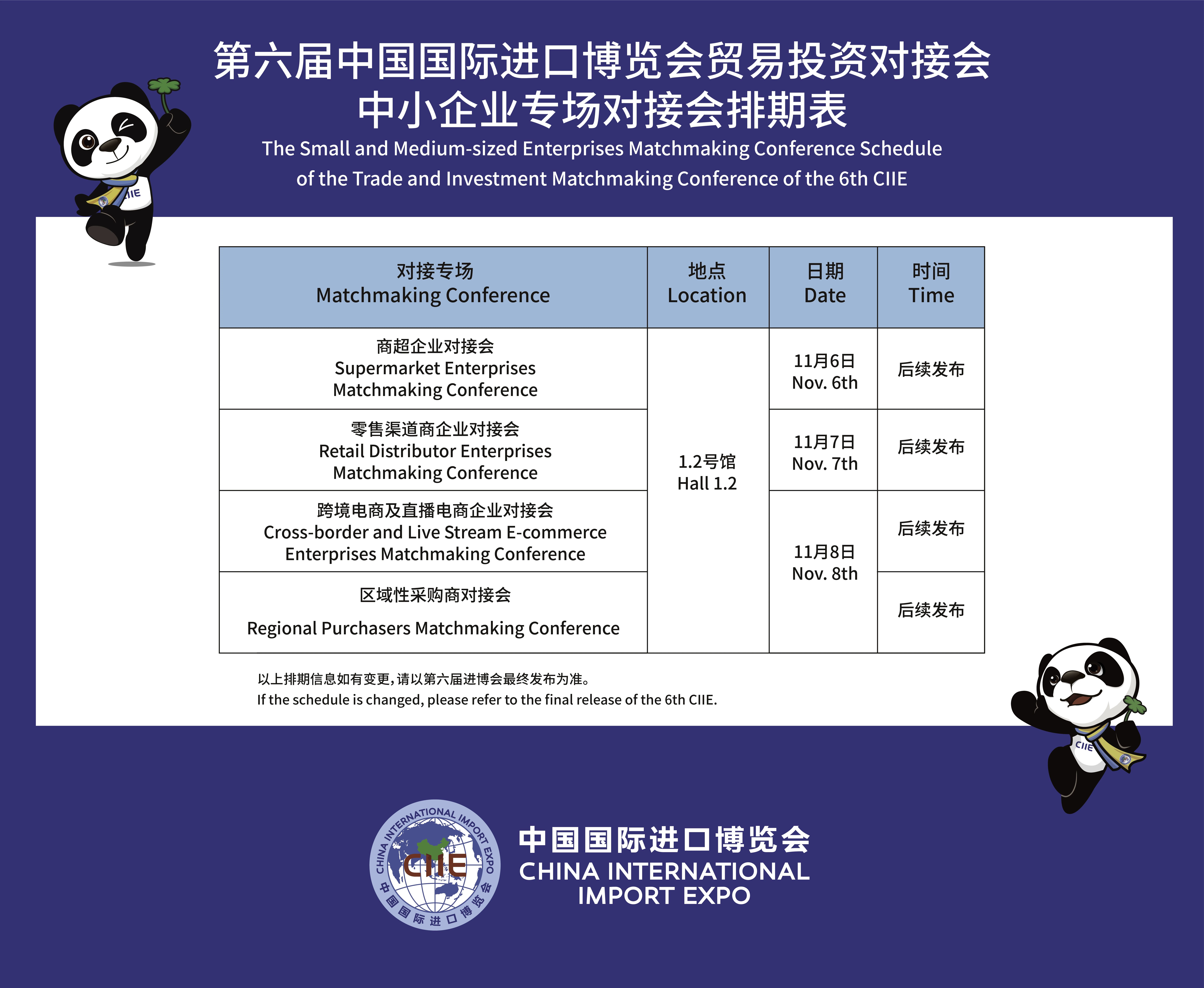 3. VIP buyers matchmaking conferences
The matchmaking conferences will invite VIP buyers of the CIIE to connect with exhibitors. These conferences aim to foster deep cooperation and communication and facilitate transactions between exhibitors and buyers.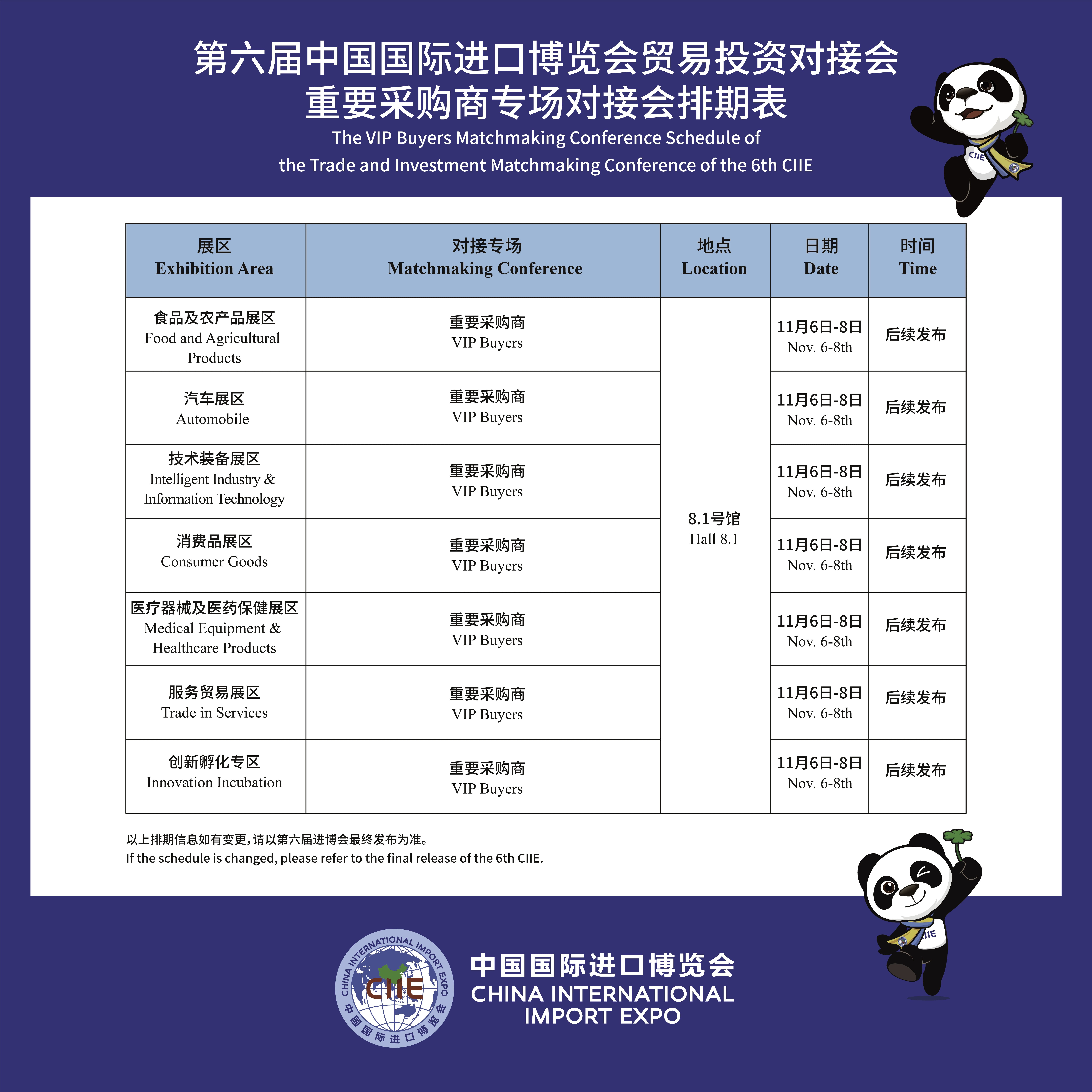 4. "Invest in China" zone
The "Invest in China" zone will be established to promote fruitful communication through activities such as roadshows, policy briefings, product showcases, and negotiations.
5. Industry-specific group tours
Tailored group tour services will offer precise matchmaking opportunities and immersive experiences for buyers, industry institutions, industrial parks, and professionals.
Over the past five editions, the trade and investment matchmaking conferences have helped facilitate about 4,800 cooperation intentions for more than 4,200 exhibitors from over 100 countries and regions as well as 8,600 exhibitors. Those who wish to sign up for this year's matchmaking conferences can submit their applications through this link (https://www.ciie.org/zbh/en/activities/SupplyDemand/), or via the WeChat mini program of the CIIE.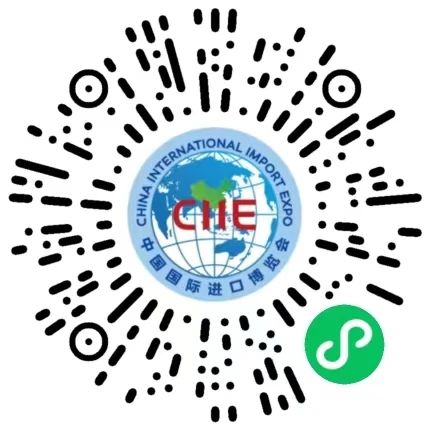 Scan the QR code to enter the WeChat mini program of the CIIE. [Photo/CIIE Bureau]
---