News Center

CIIE in photos: Products at the intelligent industry & IT exhibition area get trendy Release date: 2022-11-09
Source:China International Import Expo Bureau
A total of 271 enterprises from 29 countries and regions have participated in the intelligent industry & information technology exhibition area at the fifth CIIE, including 66 Fortune Global 500 and industrial leaders.
Covering an area of about 60,000 square meters, this year's intelligent industry & information technology exhibition area includes four special subsections: integrated circuit, digital industrial automation, low-carbon energy and environmental protection technology, and artificial intelligence, as well as three zones featuring optical printing, metal cutting, and emergency preparedness and response.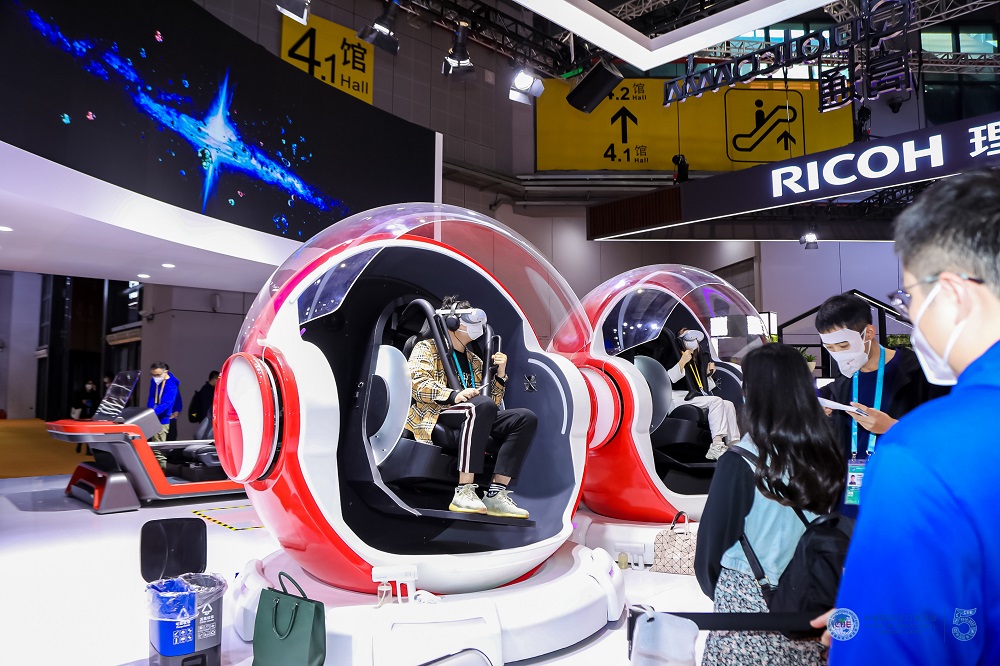 Throngs of visitors go through new visual experiences created by Qualcomm.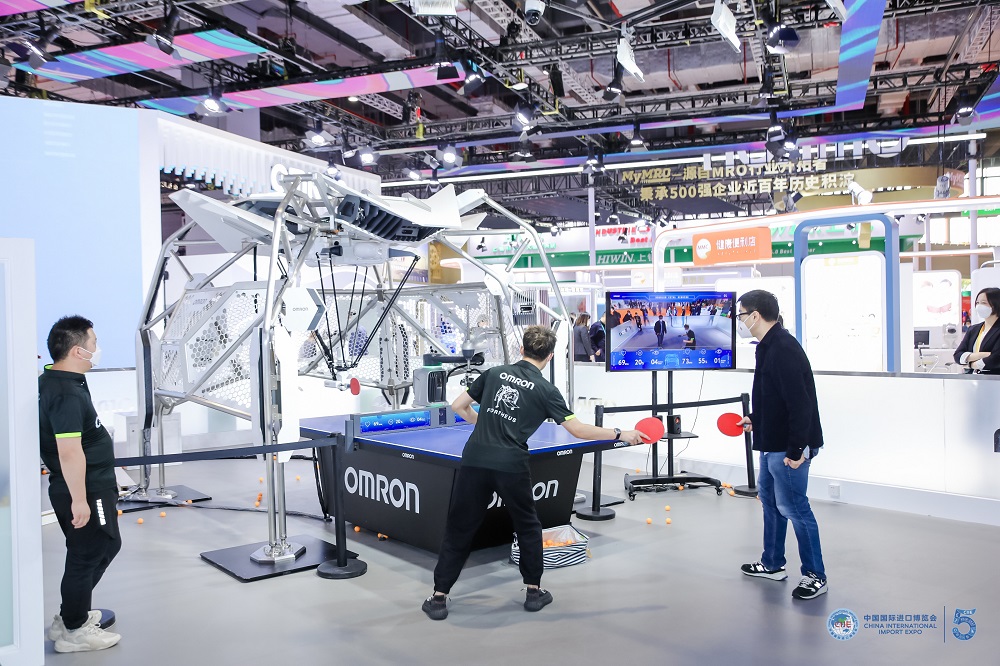 Visitors compete with Omron's seventh-generation table tennis robot FORPHEUS.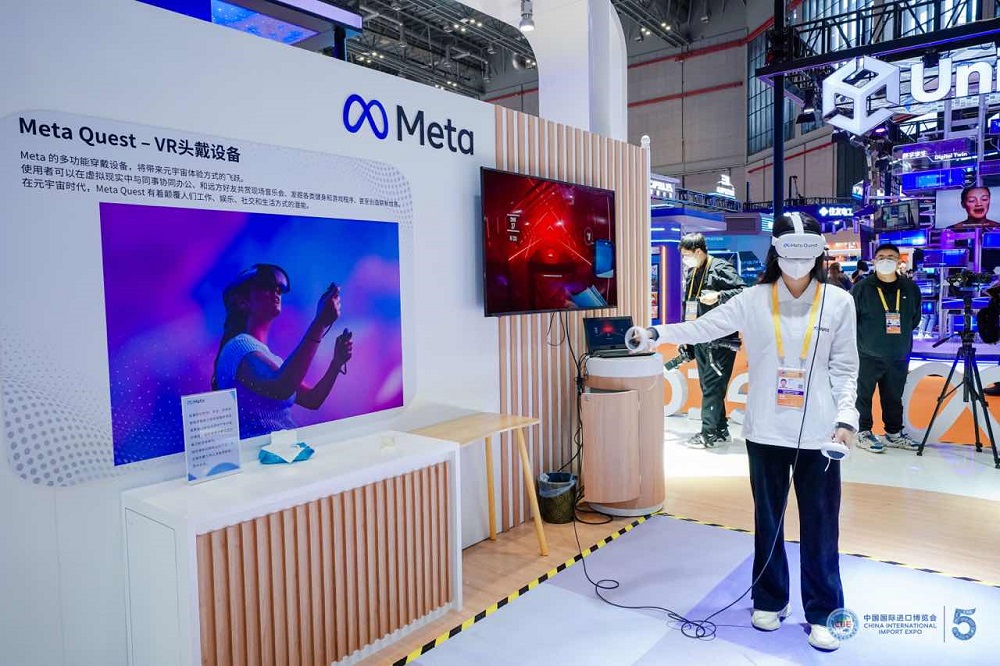 At Meta's booth, an exhibitor experiences the metaverse with a VR head-mounted device.
Intelligent robots engage in a soccer game in the AI experience area.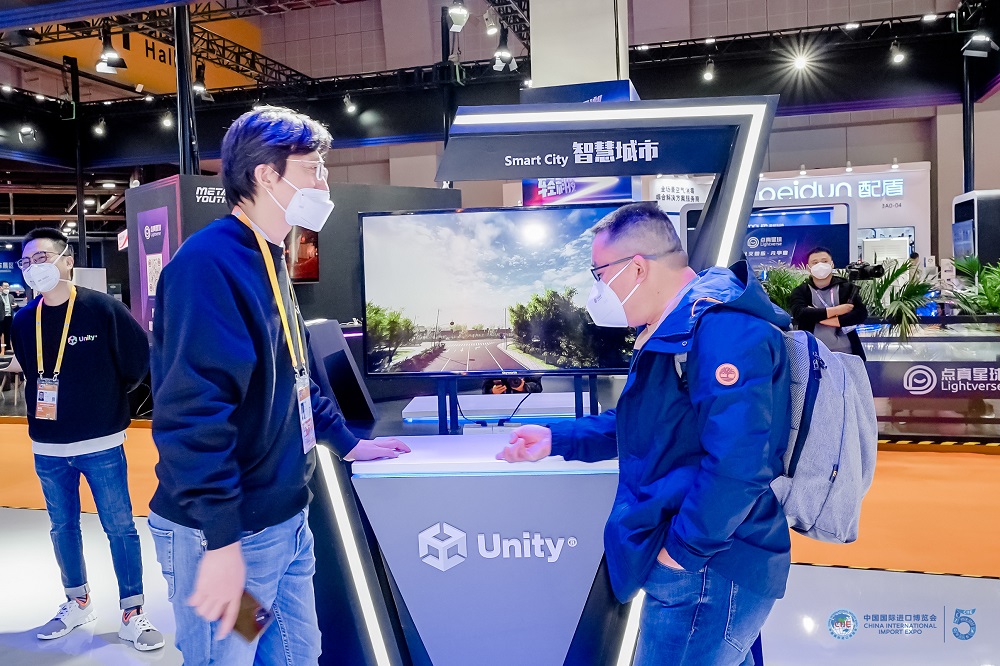 A visitor consults an exhibitor for new technology products at Unity's booth.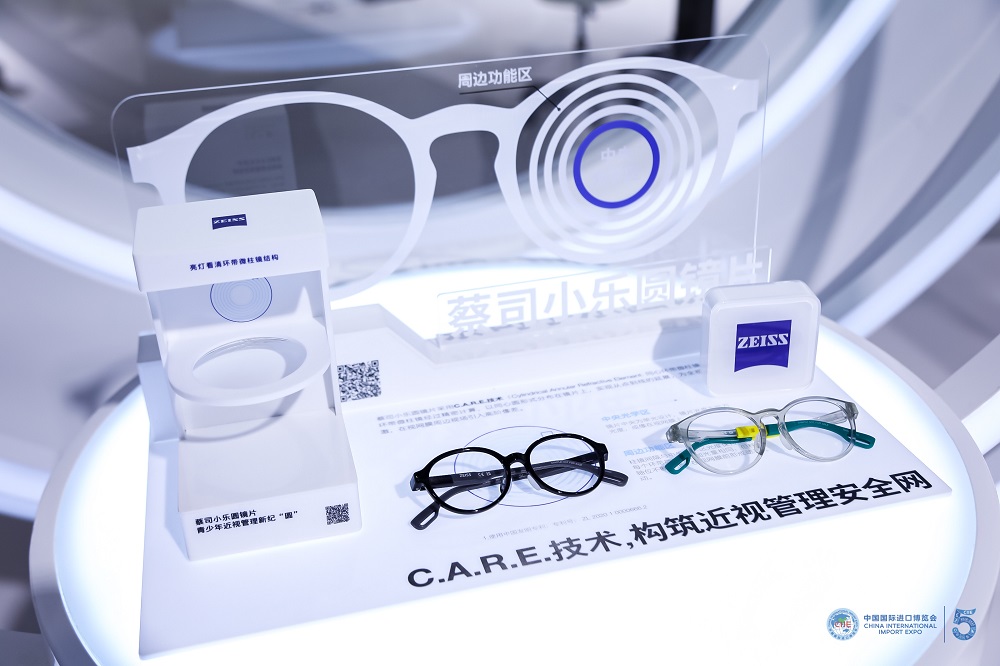 A variety of new ZEISS lenses are on display at the fifth CIIE.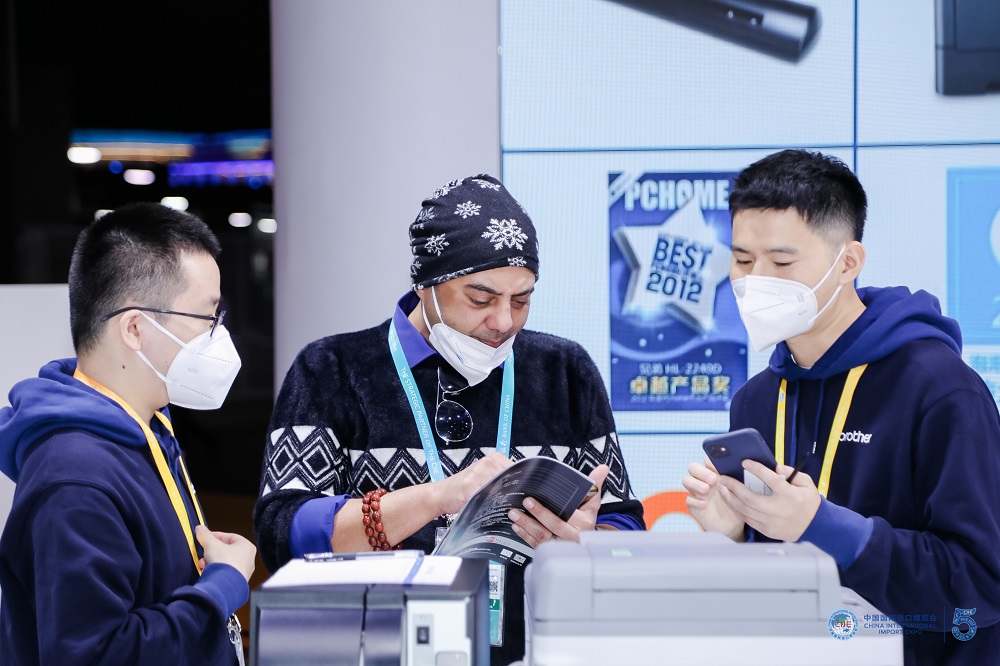 A visitor asks for information about the new printers from exhibitors at the booth.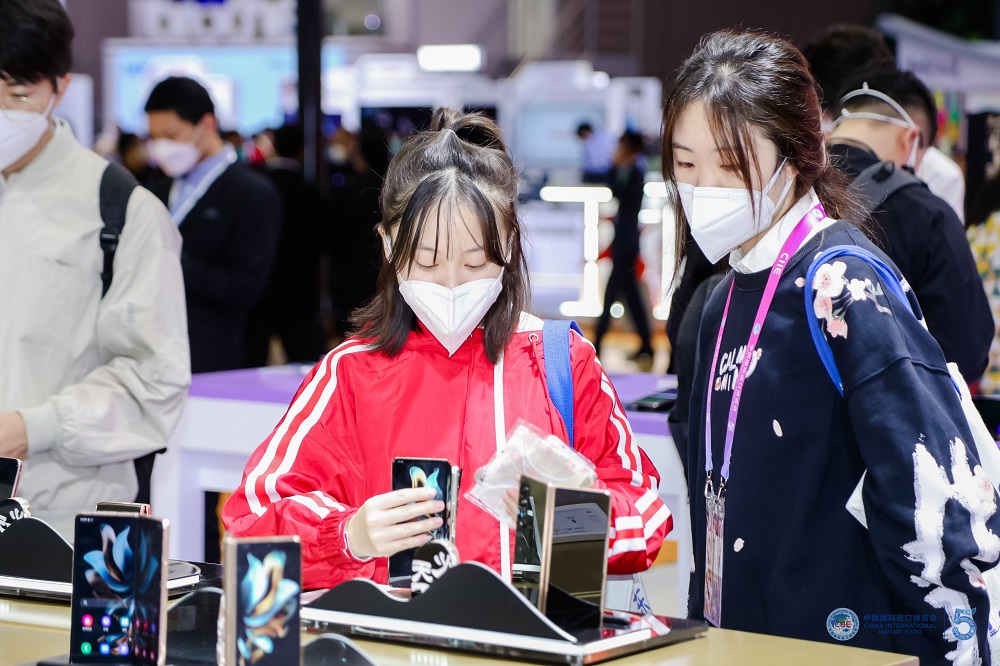 Visitors try out new electronic products at the exhibition.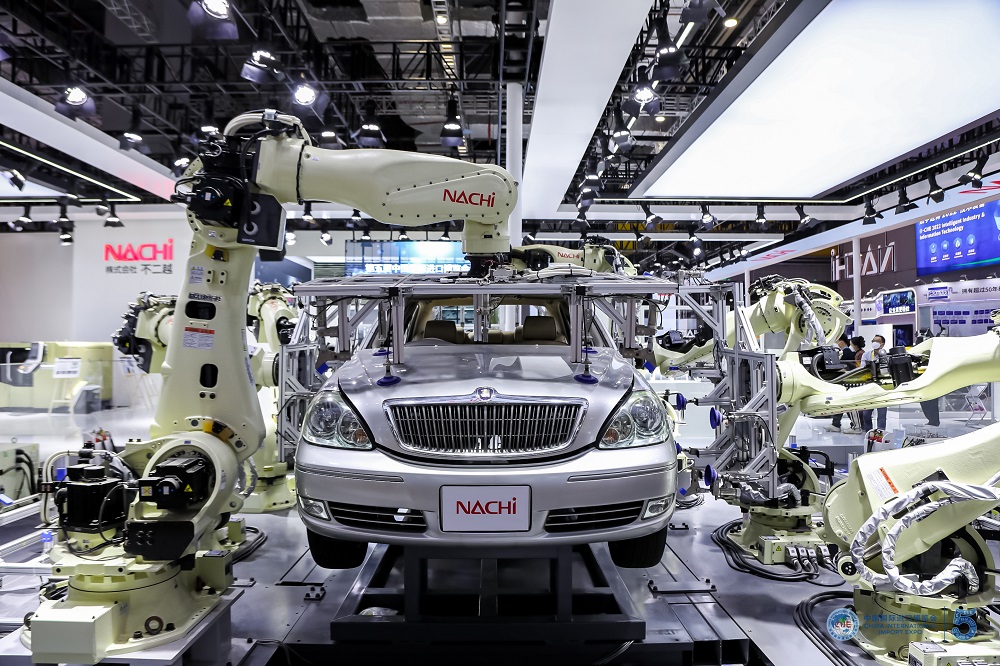 The industrial robots of Nachi company from Japan are displayed at the exhibition.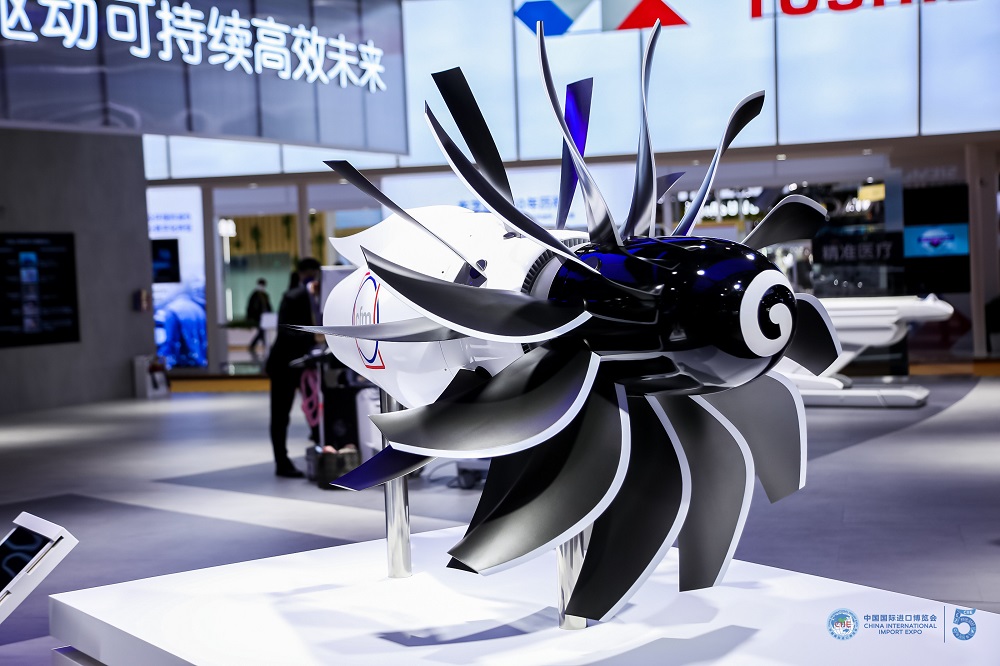 GE exhibits a concept model of its sustainable engine revolutionary innovation technology verification program (RISE).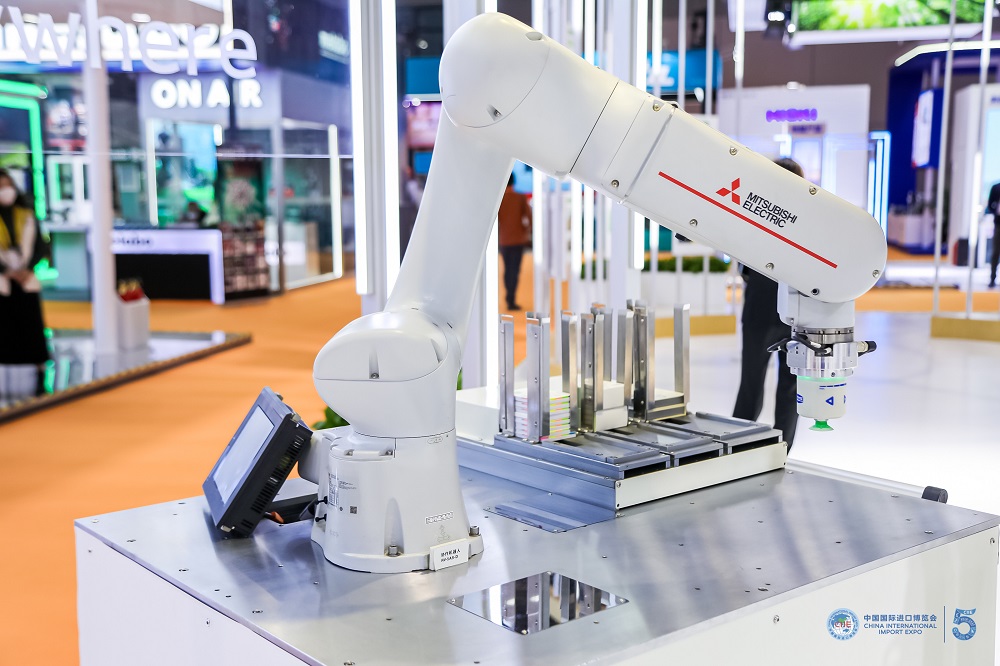 Mitsubishi brings cutting-edge industrial technologies in line with China's aims of carbon peak before 2030 and carbon neutrality before 2060.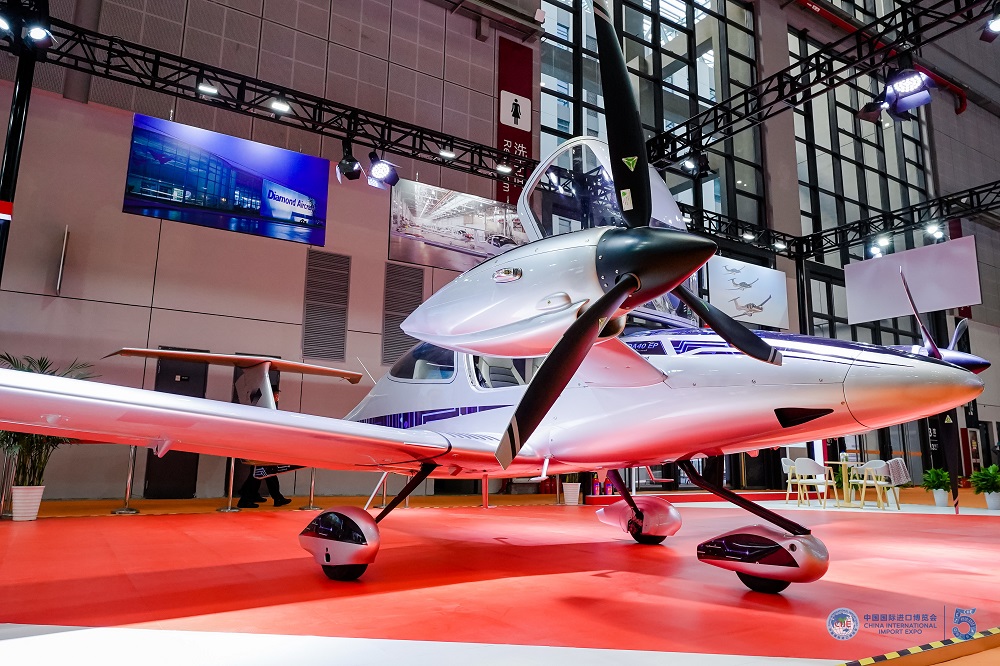 Wanfeng Diamond Aircraft exhibits the DA40-EP hybrid four-seater aircraft at the exhibition.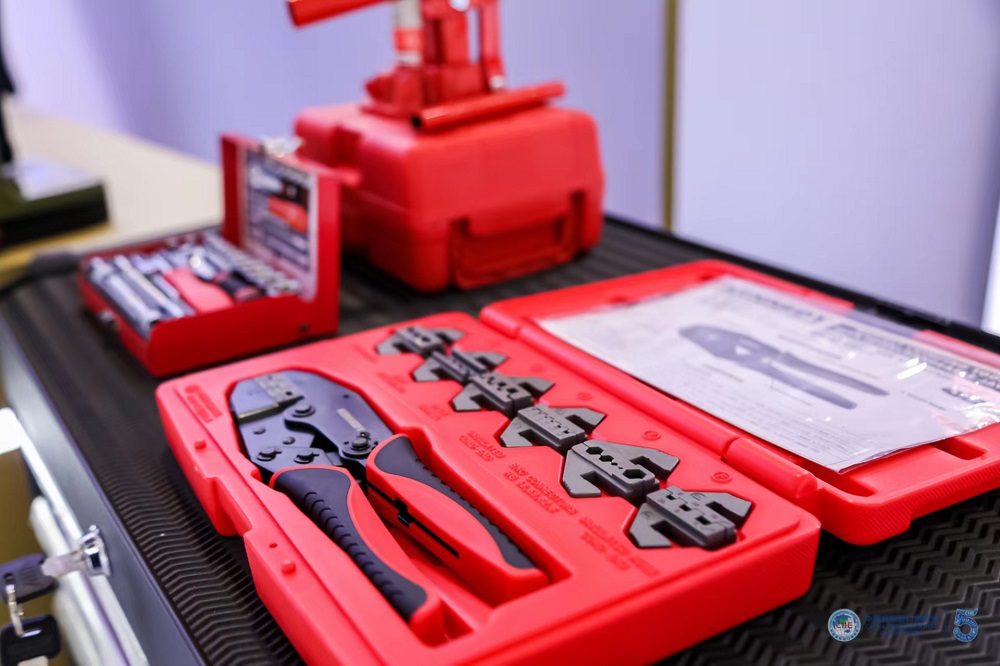 Clamping apparatus, inspection, and measuring equipment can be seen at the exhibition.
---