News Center

CIIE in photos: A glimpse of intriguing consumer goods exhibition area Release date: 2022-11-10
Source:China International Import Expo Bureau
The China International Import Expo (CIIE), a platform to engage with the latest products and services and advanced technologies from multinational companies, is currently underway in Shanghai for its fifth edition from Nov 5 to 10.
At the CIIE, a wide range of consumer goods are displayed, including smart home appliances and home furnishing, beauty cosmetics and cleaning equipment and household chemicals, fashion apparel and jewelry, sporting goods, and arts and performances, attracting a crowd of visitors. Let's take a glimpse.
German Karcher displays a variety of cleaning equipment at the booth.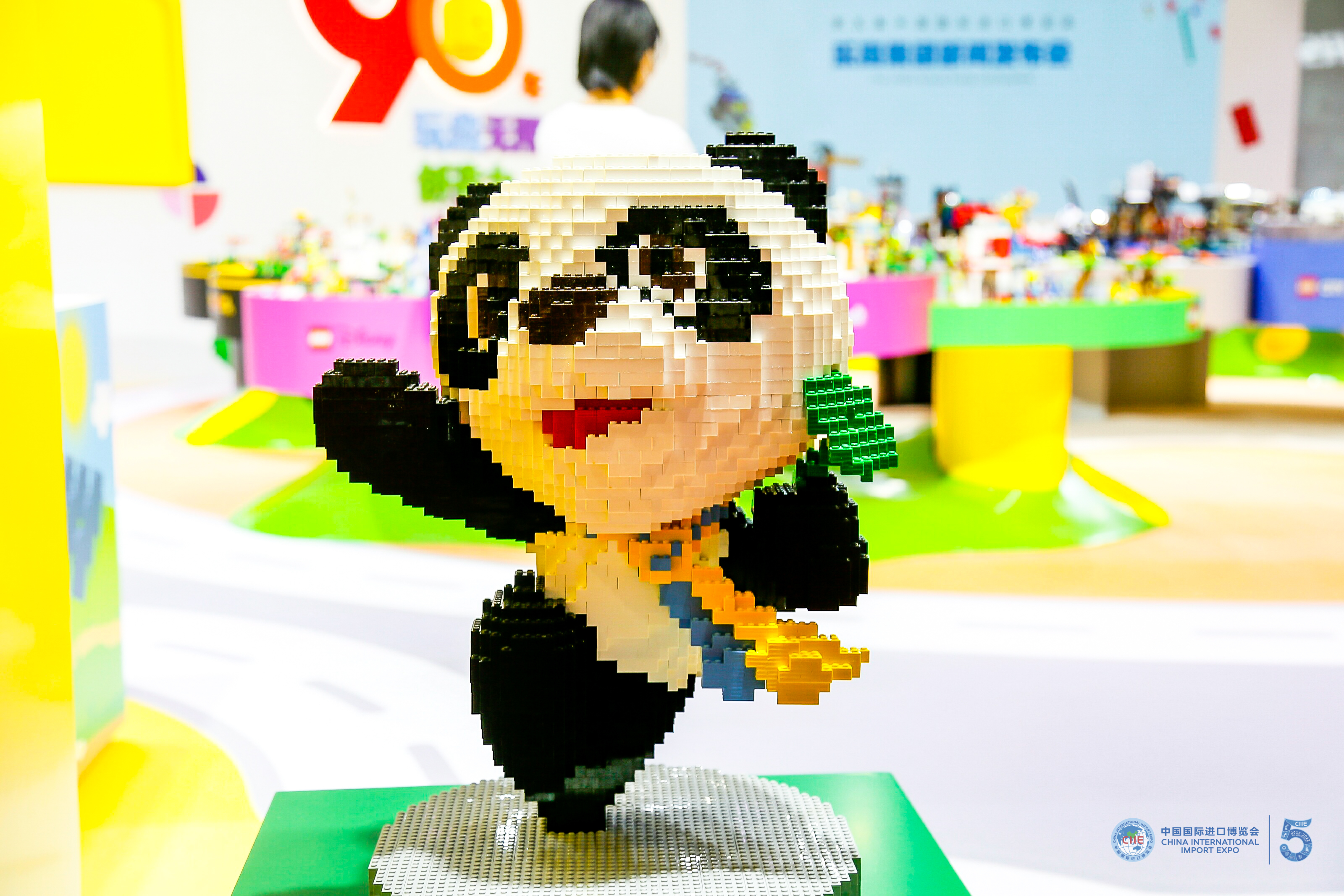 The official mascot of CIIE, Jinbao, a cute giant panda wearing a blue-yellow scarf embroidered with the logo of the CIIE, made of Lego pieces, is exhibited at the Lego booth.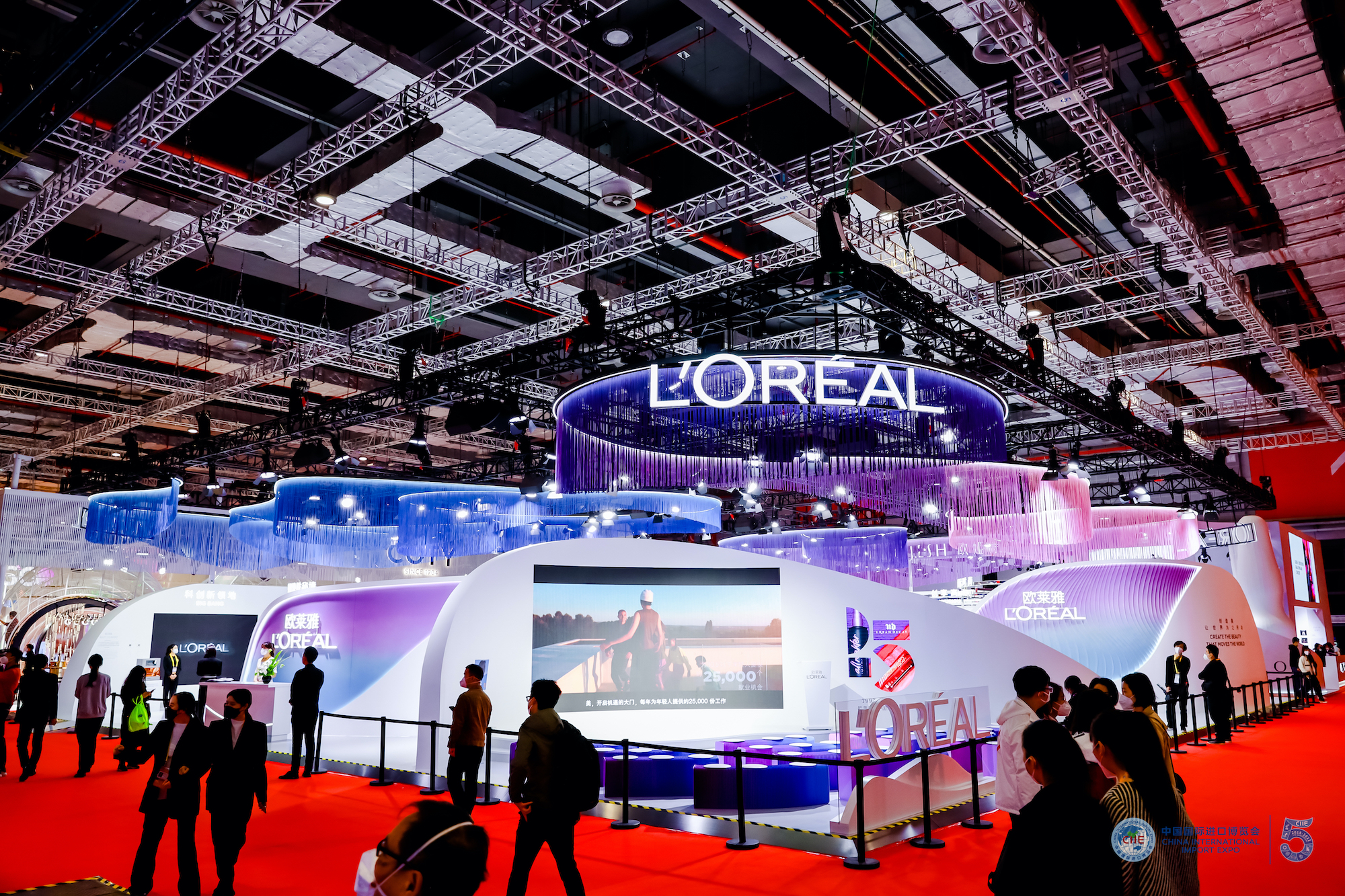 The L'Oreal booth draws a throng of attention from visitors.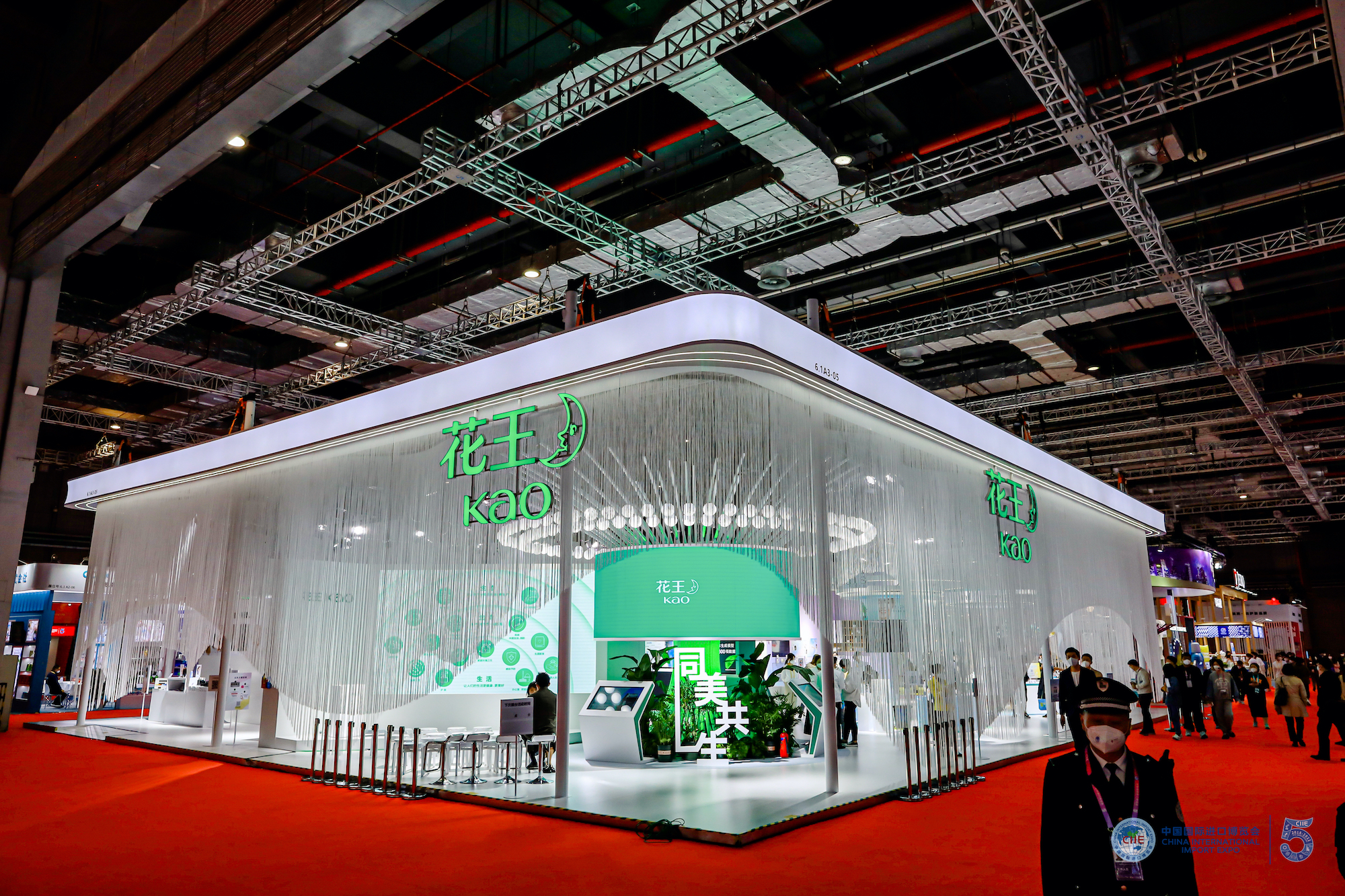 The Kao booth shows its ESG (environmental, social, and governance) vision by using a tree that signifies the harmony and lasting vitality of everything in the world for sustainability.
Uniqlo shows its vision of life wear at its booth at 5th CIIE.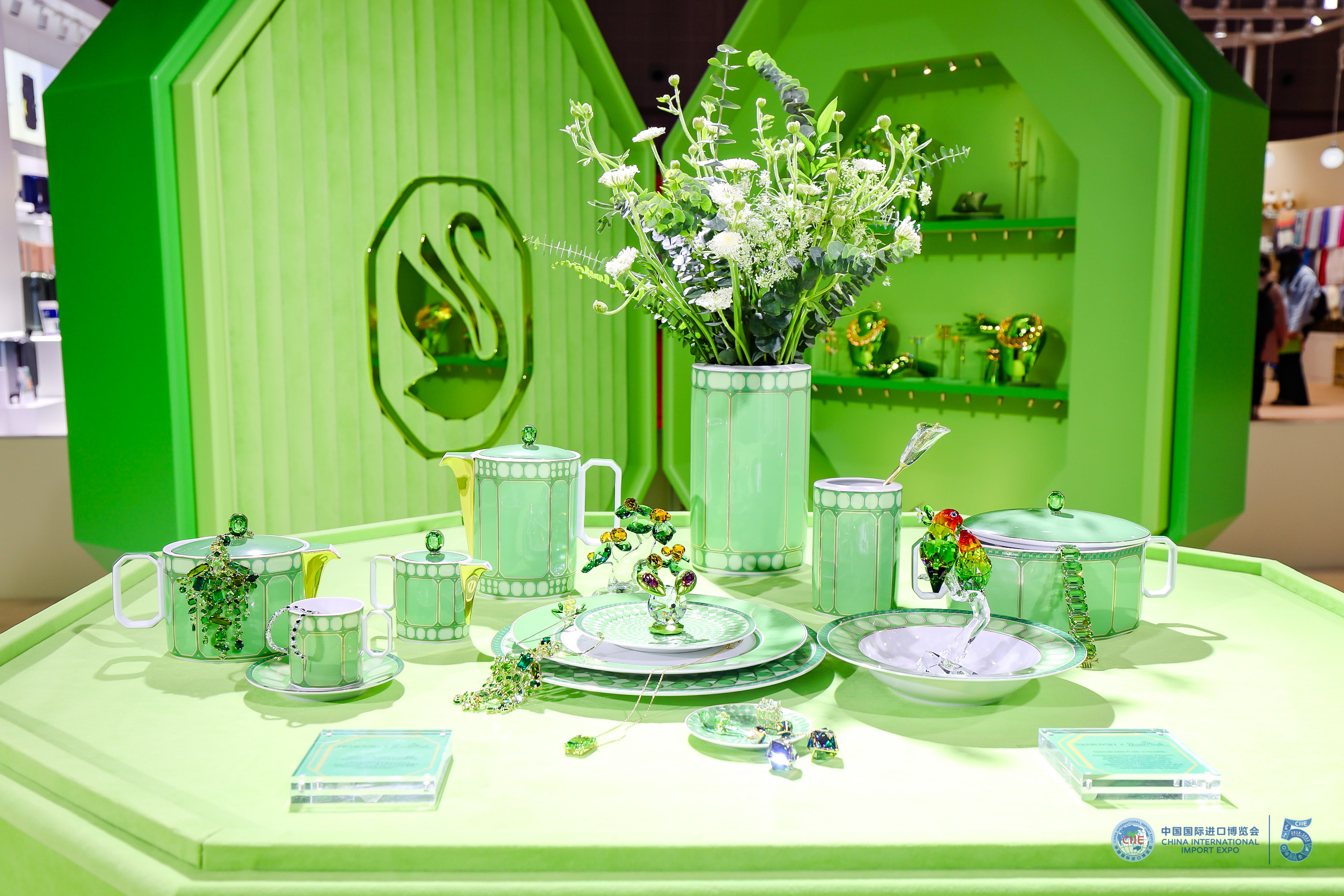 The booth of the Austrian fashion brand Swarovski shows a luminous glow at the expo.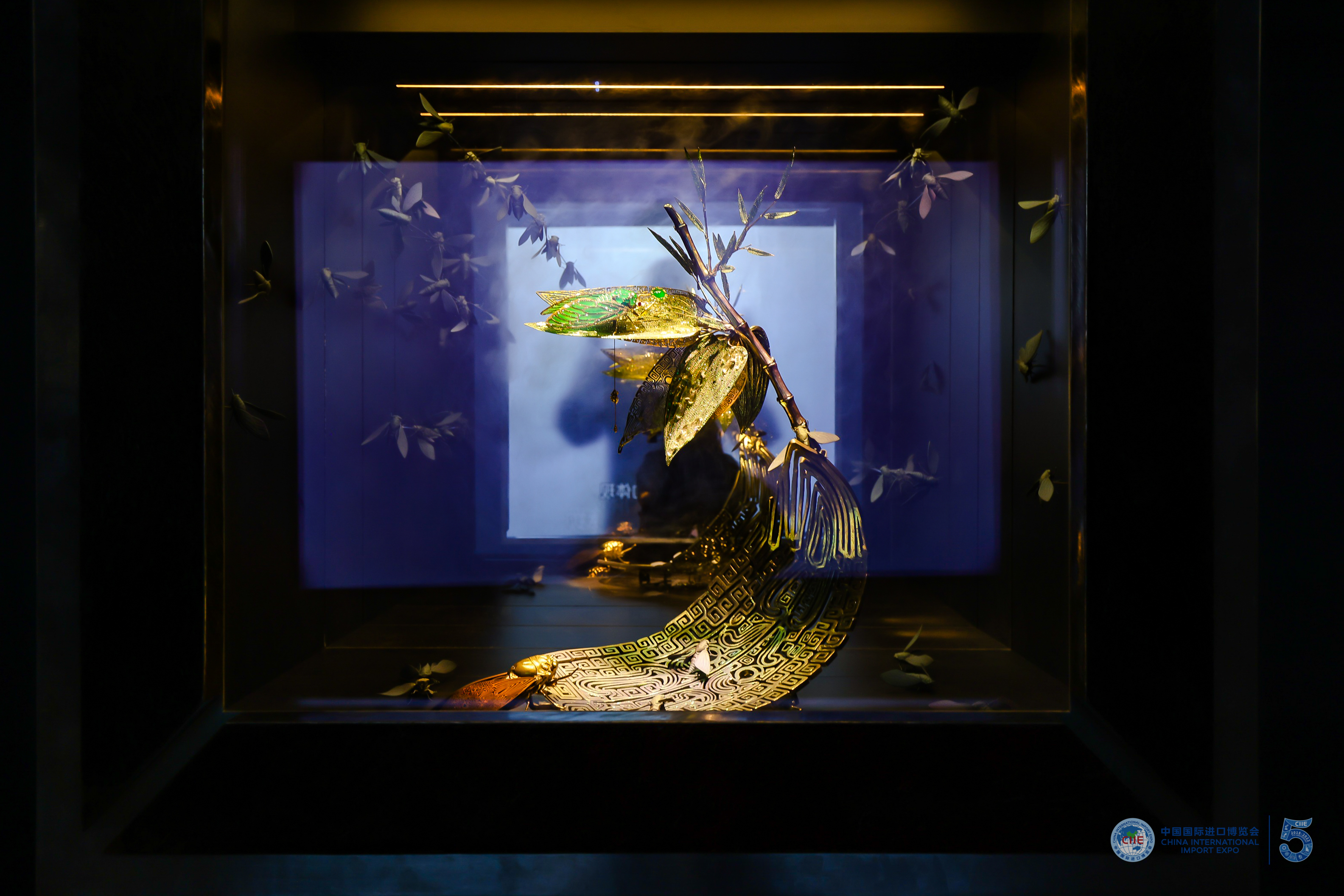 Jewelry artist and sculptor Wallace Chan displays his artwork -- a brooch and sculpture called Stilled Life, which uses imperial jadeite, diamond, crystal, and other gemstones to depict a cicada standing still on a bamboo leaf at the expo.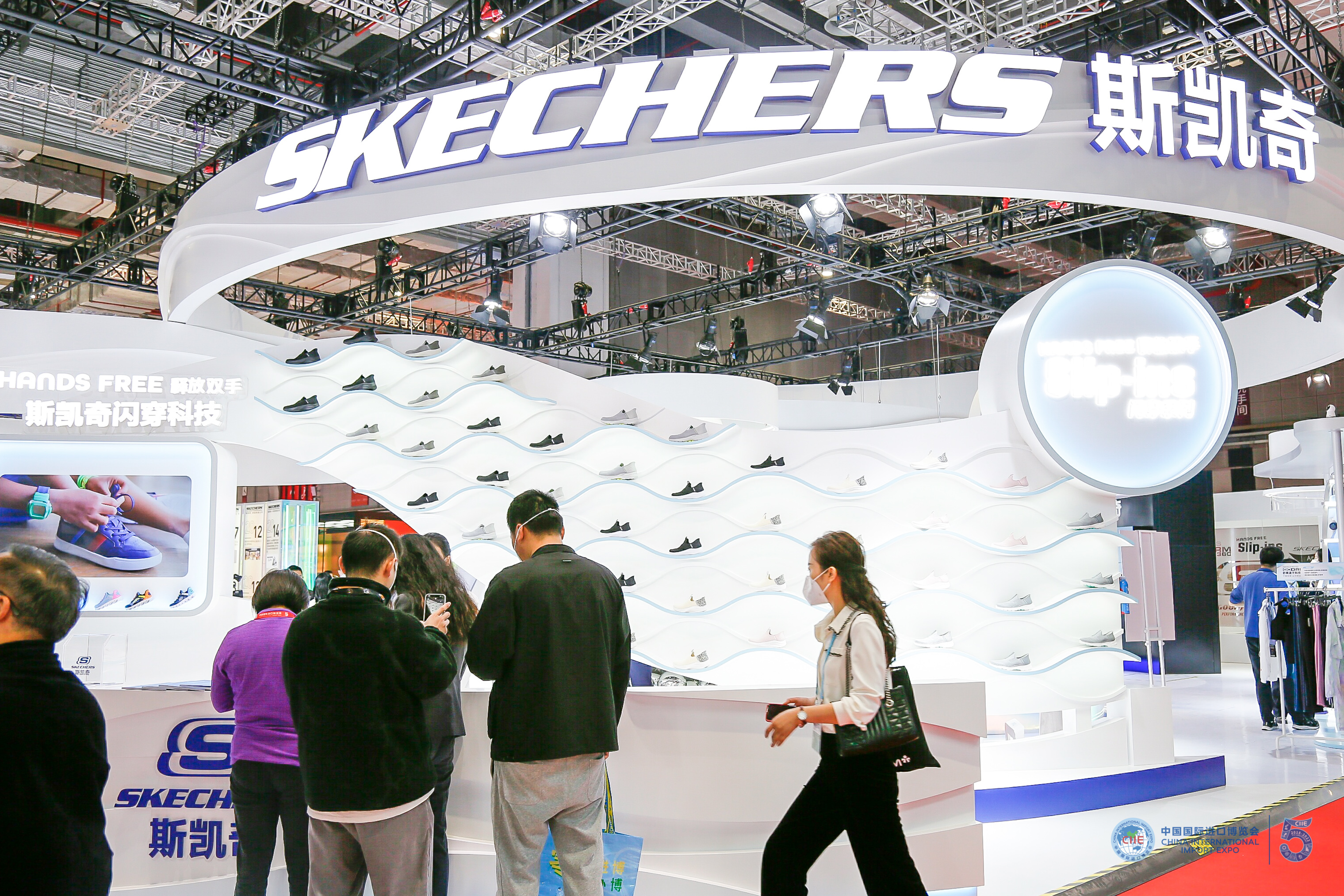 The Skechers booth attracts visitors.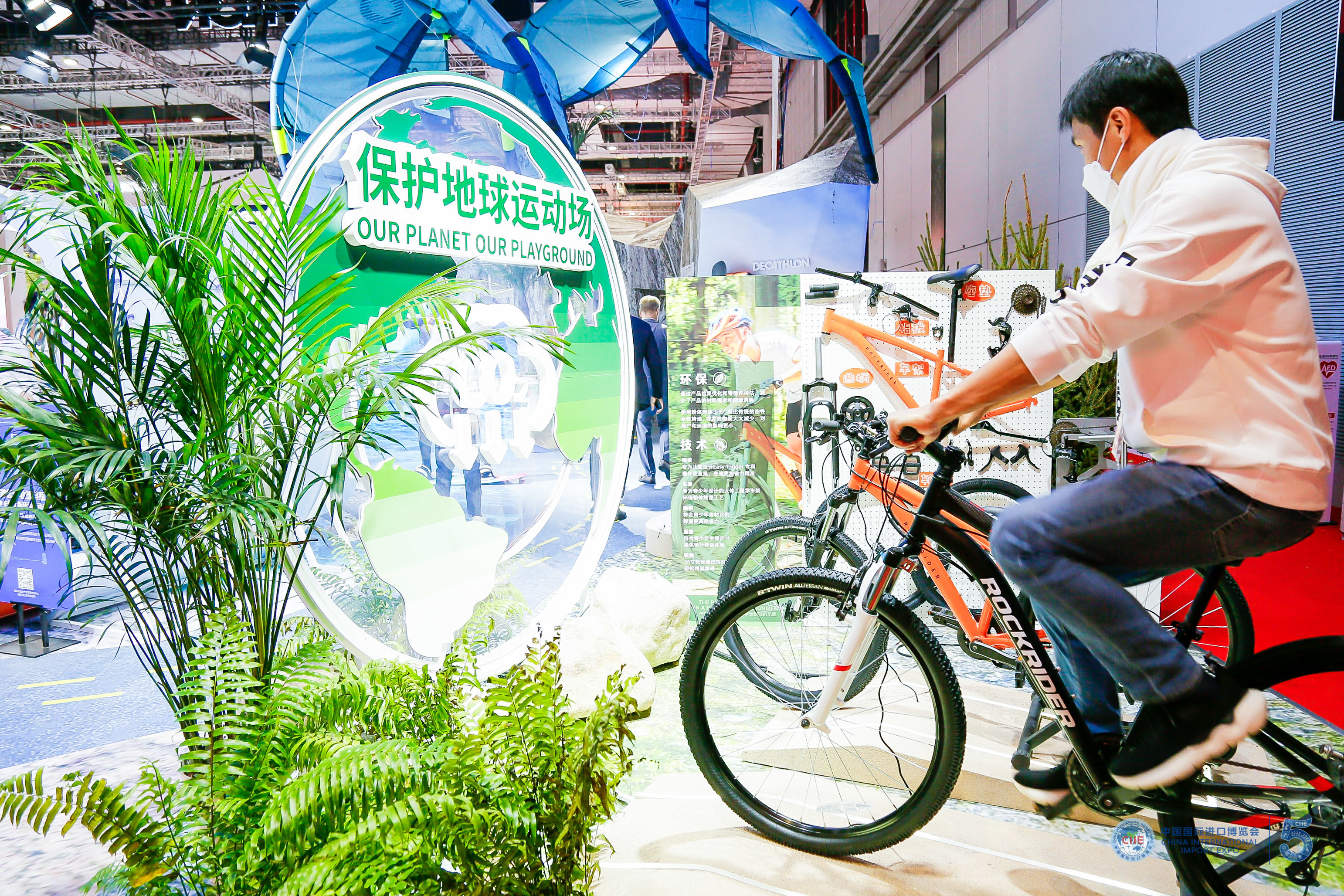 A visitor experiences Decathlon's new mountain bike designed with the theme of environmental protection.
---