News Center

CIIE in photos: Top auction houses turn CIIE into an art museum Release date: 2022-11-18
Source:China International Import Expo Bureau
The fifth CIIE featured a cultural relics and artworks section in the consumer goods exhibition area. A number of artworks from the world's leading auction houses - Christie's, Sotheby's and Phillips – were showcased at this area.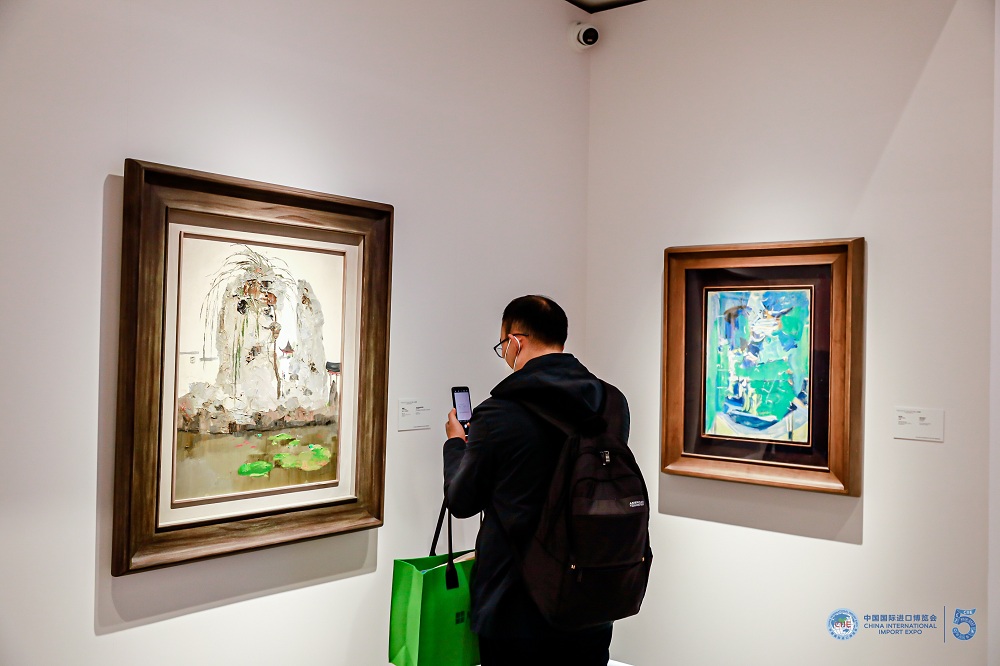 A visitor takes a picture of the oil painting The Garden (The Garden in Jiangnan) created by Wu Guanzhong in 1978 at Christie's booth at the CIIE.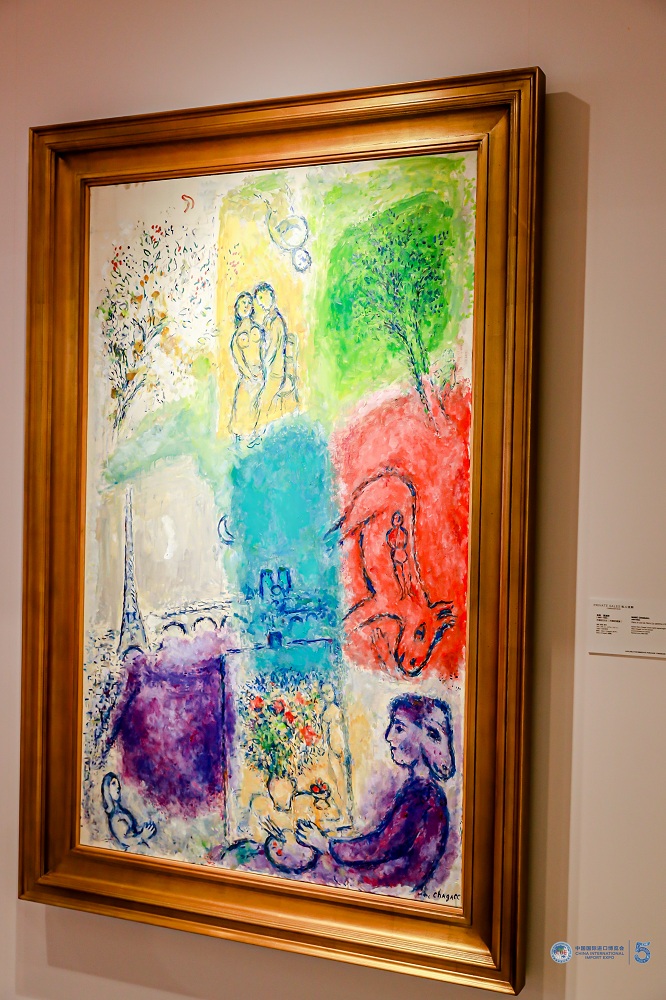 Surrealist painter Marc Chagall's painting is displayed at Christie's booth at the CIIE.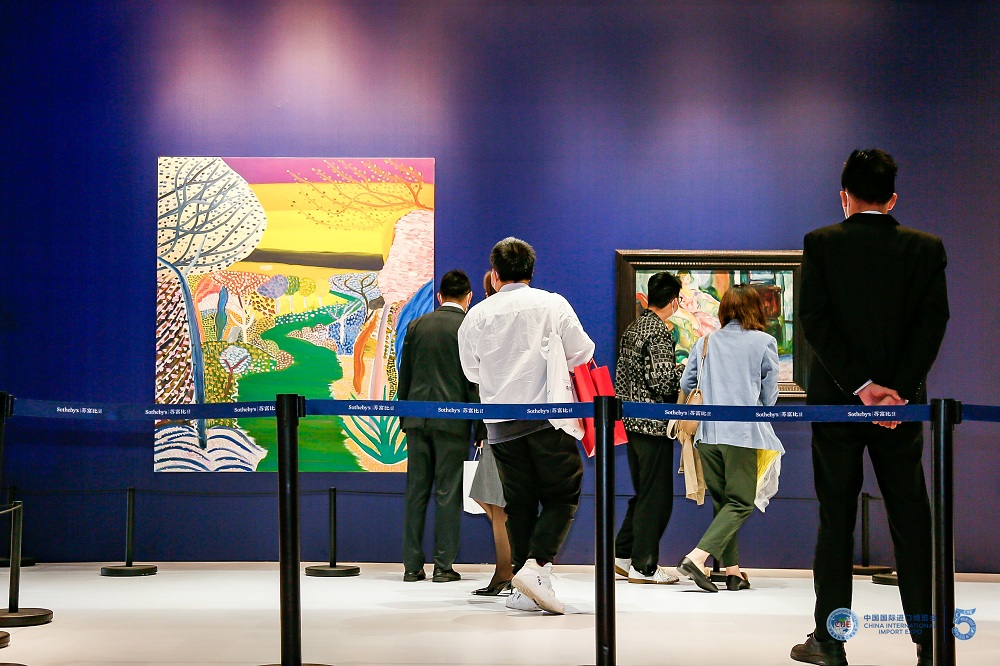 Matthew Wong's oil painting "River at Dusk" created in 2018 and Edvard Munch's oil painting "Model in Wicker Chair" created between 1924-25 are on show at the 5th CIIE.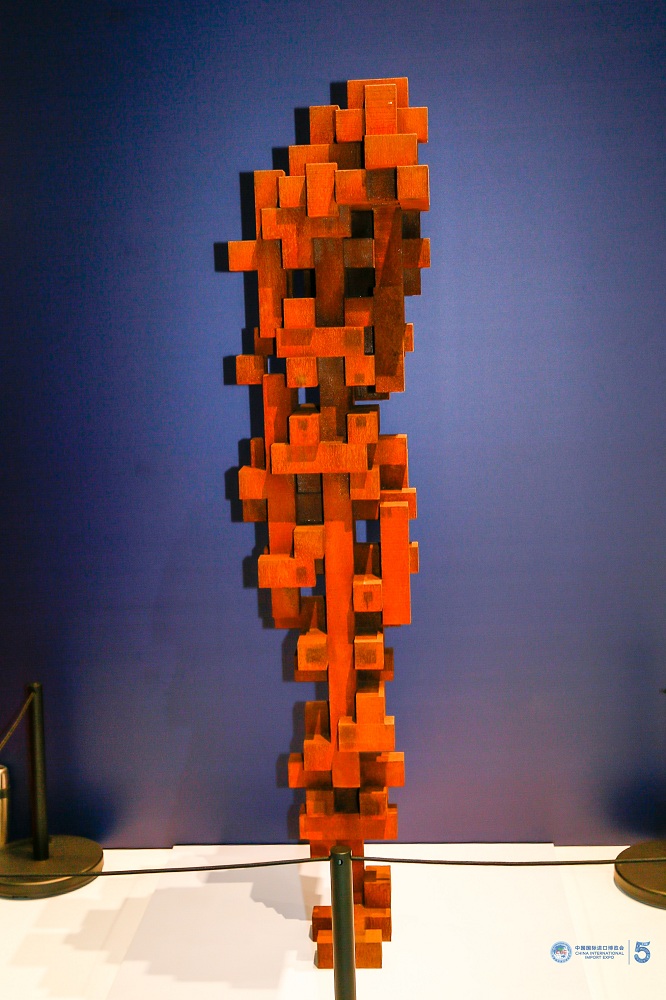 A sculpture created by British artist Antony Gormley in 2014 at Sotheby's booth at the 5th CIIE.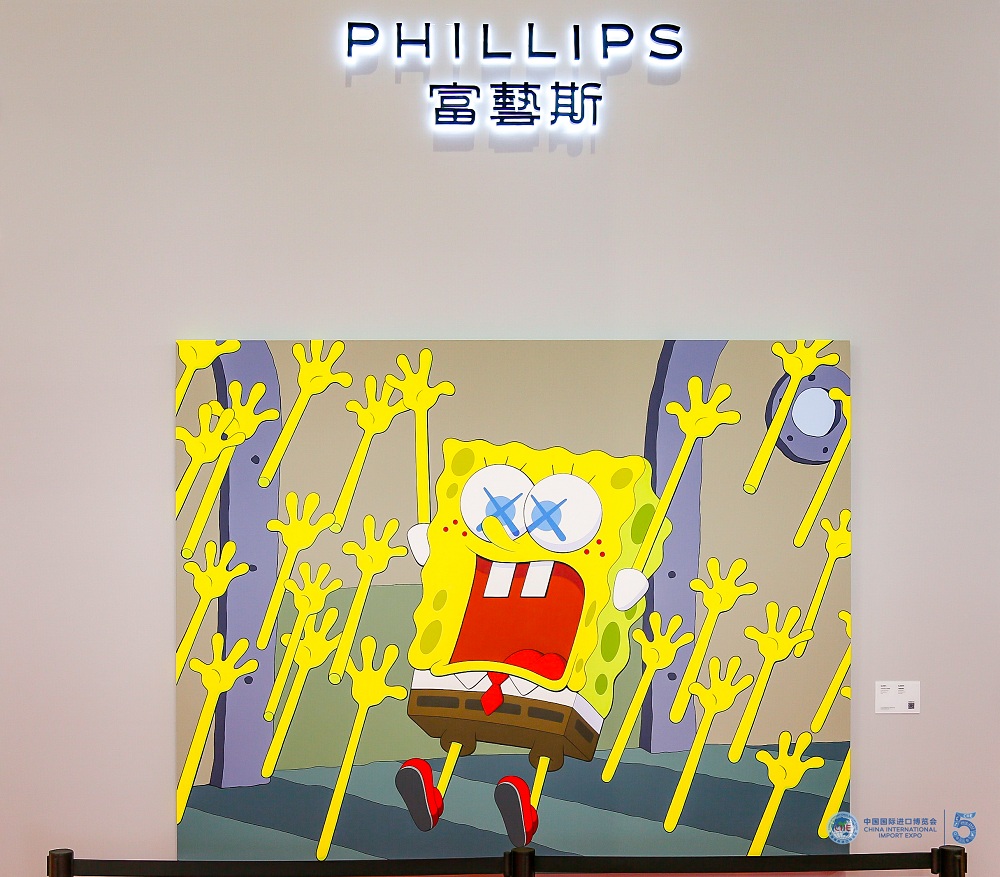 The artwork "The Long Way Home" created by contemporary artist KAWS in 2012 is displayed at the entrance of Phillips' booth at the 5th CIIE.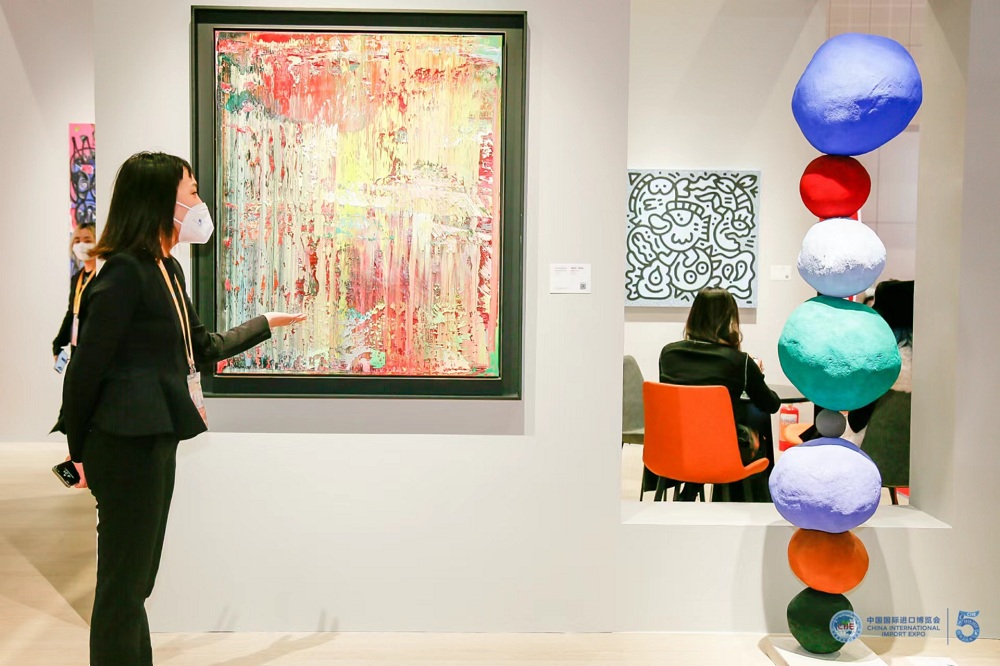 An employee of Phillips explains the Abstract Painting (679-2) created by German master Gerhard Richter in 1988 at the 5th CIIE.
---