Service

Transportation
Shanghai Metro
Shanghai has an extensive public transport system, largely based on buses, taxis, and a rapidly expanding metro system. All of these public transport tools can be accessed using the Shanghai Public Transportation Card. The Shanghai Metro rapid-transit system and elevated light rail has 16 lines (numbers 1-13, 16-17 and Pujiang Lin) at present and extends to every core urban district as well as neighbouring suburban districts such as Songjiang and Jiading. It is one of the fastest-growing systems in the world.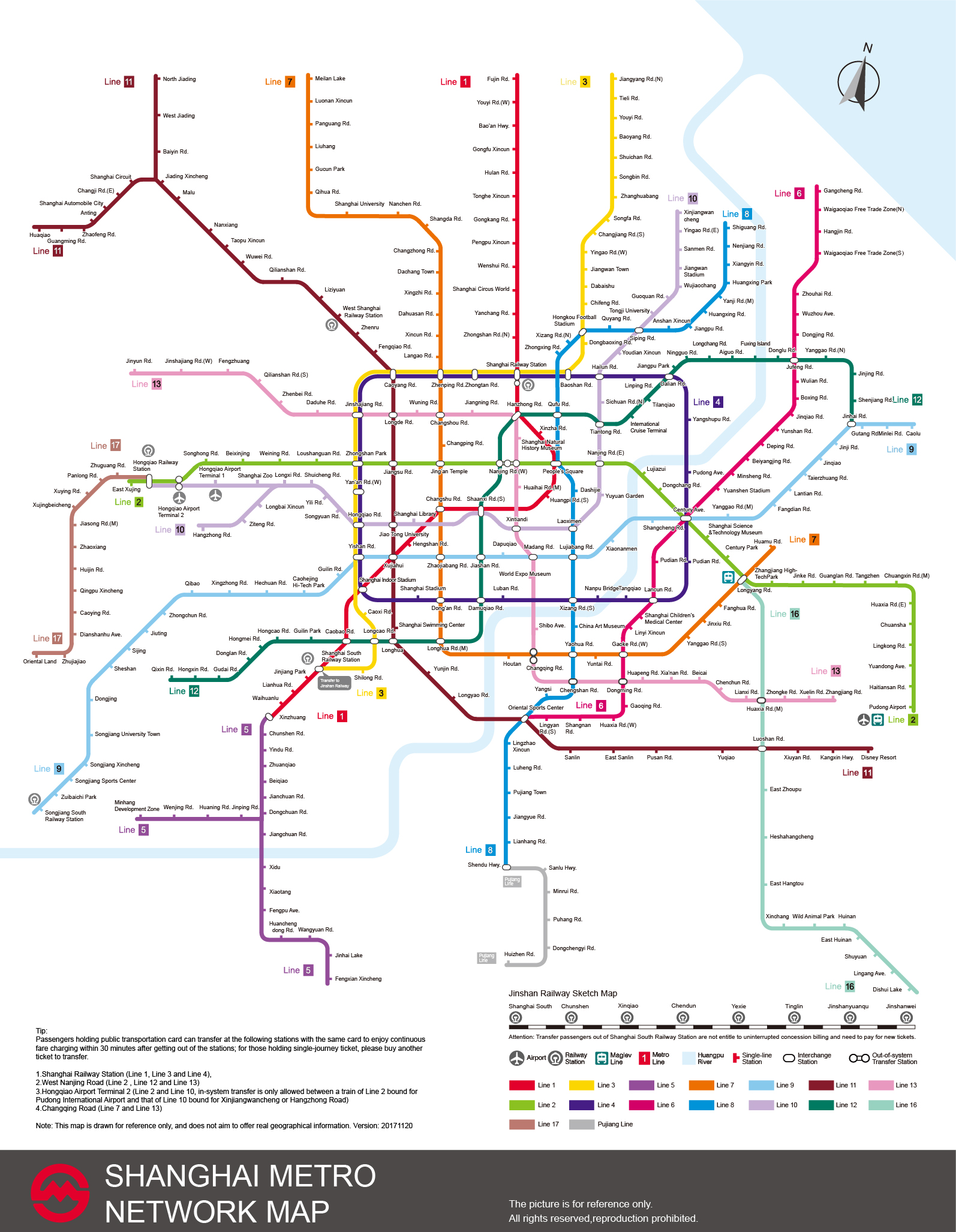 Shanghai Maglev Train
In cooperation with the Shanghai Municipality and the Shanghai Maglev Transportation Development Co. (SMT), German Transrapid constructed the first commercial Maglev railway in the world in 2002, from Shanghai's Longyang Road subway station in Pudong to Pudong International Airport. Commercial operation started in 2003. The 30 km trip takes 7 minutes and 21 seconds and reaches a maximum speed of 431 km/h (267.8 mph). Normal operating speeds usually reach 431km/h, but during a test run, the Maglev has been shown to reach a top speed of 501km/h.
Longyang Road Station: First train: 06:45, Last train: 21:30
Pudong Airport Station: First train: 07:02, Last train: 21:32